By TOBY BENOIT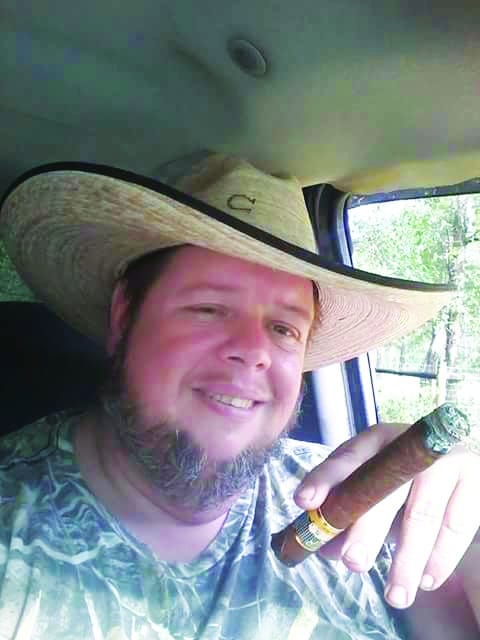 Being a hunter and an all-around outdoorsman, I spend a lot of time off the beaten-path, out in the wilds and it leads me to some interesting sites. I've found lots of lost treasures out in the wilderness, such as one I found while poking around an abandoned homestead on the Upper Hillsborough Wildlife Management Area. I found an old, mold crusted Mason Jar, the lid long ago having rusted away, which contained a few dozen glass, "Cat's-Eye" marbles.
Nothing much was left of the old home, except a small bit of crumbling chimney and an old orchard of citrus trees, still producing some soured fruit. The wild hogs had been in the area heavily and were obviously eating of the soured fruit as it fell from the trees, so I found me a comfortable seat nearby the chimney remains and settled in to wait on the hogs. After making myself comfortable, I was in the process of knocking an arrow when I saw the edge of the jar protruding from beneath a fallen stone from the chimney.
I pulled it out of the ground there beneath the stone and spent the rest of that afternoon imagining a young boy carefully hoarding his treasured marbles, carrying that old jar with him for after school marble shoots and gathering with the other boys after Sunday school or church picnics.
Marbles; a great game all but lost to our recent generations. I recalled playing marbles as a kid in the seventies and listening to my grandfather talk of marble games that would last all day long back when he was a boy in the nineteen-twenties.
I can still hear the pride in his voice as he told me more than one Sunday he had walked home from the church yard with more marbles than anyone and how he would trade his hard-won marbles with other boys for a stick of licorice or a handful of peppermints.
I thought of the boy whom had once owned these old "Cats-eyes" and how fond he must have been of them to have hidden them so carefully beneath the old chimney of that homestead.
I have cleaned the jar and its contents, found a new lid for it even and it rests now on my mantle, near my own chimney.
And once, I found a grave….
I was scouting some new property I had just received permission to hunt and fish on along the banks of the Withlacoochee River. While I topped a high ridge overlooking the river, I found a small graveyard with broken and missing markers from the 19th century.
The markers were mostly hidden amongst weeds growing beneath a canopy of moss laden live oaks. Beauty berry, poison ivy, poke weeds and thistle were abundant and growing upwards through a mess of rotting, fallen limbs. One grave marker, very ornately inscribed stone, beneath a century and a half of dirt and mildew, happened to catch my eye. It was the marker of Alva H Peters, Co. H, 5th Fl Cavalry, CSA.
I copied down the names and dates on the stones which I could make out and sat at the computer last night scouring old census records and such in order that I might find out who these people were. Alva, the young soldier, was just seventeen when he passed away. His was not a combat death, but one of many due to exposure to the elements in a harsh and severely unforgiving land; these Florida Swamps. The cause of death, only a single word of description; "exposure".
He came to Florida with his family in 1852, from Georgia. His father Leonard and mother Salle, rest nearby. I could only see their names after removing quite a few weeds and vines. Also there, rest other members of the family including little Susan; the first Peters to be born in Florida in 1854. She passed away from fever at the tender age of six. It's amazing how much you can learn on the internet these days!
I learned too, that the 240 acres I wandered was only a small part of the original 1,620 acres the family homesteaded and farmed. Their income was meager, but they were self-sufficient in their farming practices and lived well. Their homes and histories are long lost to us, but for just a little while, they lived again, at least in my mind.
The weeds are pulled away and the markers are once again visible. It's not much; but I hope they know.
Toby Benoit is a best selling novelist and professional outdoorsman with thirty-five years of experience guiding and outfitting for big game all across America. Toby is a renowned archer and turkey hunting expert who manufactures custom game calls and is a regular judge at NWTF sanctioned turkey calling events across the Southeast.