by SUE QUIGLEY
HERNANDO SUN WRITER
What woman doesn't want complete freedom and independence to dress the way she wants to make her feel beautiful, elegant and confident?
"Every woman is different and uses fashion to help make them feel confident and empowered." said Patricia Lambright, owner of Patricia's Boutique in Brooksville, Florida.
Relaxed and immaculately dressed and coiffured, Patricia explained her style credentials have kept her boutique in business for nearly 28 years. Her design choices have the perfect blend of trendiness and timeless wardrobe staples that have kept her customers coming back for more.
"Every season, I replenish my inventory and buy more merchandise," she said. I choose the styles and sizes that I have grown to learn my customers will like and I also shop for individual customers that want to maintain their particular look."
At around 5,800 square feet, Patricia's boutique de mode boasts various rooms each with its own theme. stocked from floor to ceiling with unique and distinctively different quality wear and accessories from daywear to evening wear.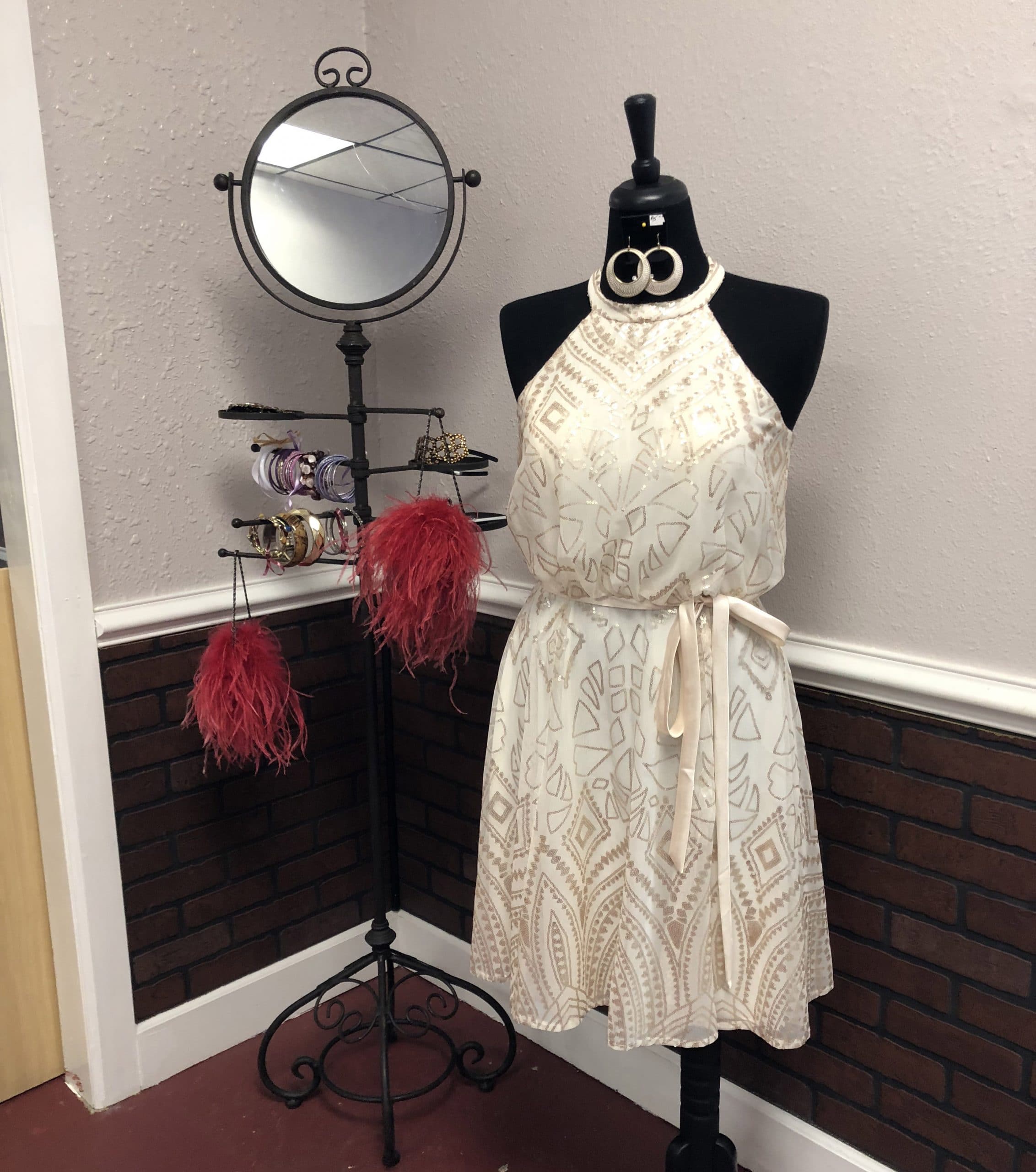 The boutique specializes in a variety of quality clothing — casuals, pageant, bridal, prom wear as well as tuxes and more. Accessories like shoes, purses, jewelry and hats are also available. Sizes include petites, women's petites, misses and plus sizes ranging from 00-32.
"And because we regularly replenish to keep our lines completely up to date, my husband Richard and I decided to open an outlet where we could offer our merchandise at a reduced price," she said.
Called Patricia's Outlet, the new venture is located at 10 W. Jefferson Street in Brooksville. About 650 sq. ft., the Lambrights constructed new fitting rooms and opened up the interior to display their fashion items.
"We were very fortunate to get this location because it's so close to our main boutique and also in the heart of downtown Brooksville," said Patricia. "We've worked hard to make it pretty and attractive to make our customers happy."
The outlet store will be managed by Marsha Stevenson, assisted by Sarah Yungmann, a longtime sales consultant at Patricia's Boutique.
"We get all ages coming in to browse our gowns," she said. "For example, we have a host of homecoming dresses priced at only $50 — very affordable and making a lot of girls happy."
She explained that every item in the outlet store is just like those in Patricia's Boutique. Every piece is brand new and there are no pre-worn or consignment items.
"The outlet is always getting new merchandise," said Patricia. "Each day we sort our stock at Patricia's Boutique and take new items over to Patricia's Outlet."
When a customer visits Patricia's stores, she and her staff of 10 stylists like to get to know each person so they can best cater to their personal tastes.
"Everyone has certain styles they love and it's our aim to cater to each individual," she said.
Patricia and her experienced staff take time to find what's important for their customers. They find out what works for that customer and what makes them feel confident.
"We love classic outfits and always recommend items that make up the basic staples of any good wardrobe," Patricia said. "For example, every woman should include a pair of black pants along with a crisp white shirt."
Patricia and Richard Lambright are very community conscious promoting local businesses and events for downtown Brooksville.
The Lambrights also donate to many local charities including Jericho Road Ministries and particularly the Cinderella's Prom.
"We work with the Junior Service League in Brooksville each year, and select a high school student to outfit from head to toe. That student is selected judged on schoolwork accomplishments, attendance, involvement in community affairs or just in a time of adversity," explained Patricia.
"We love to dress the student from head to toe so that they can be dressed perfectly for prom," she added.
"Prom can be so very expensive for families and it's truly a blessing for us to be able to do this."