November 19th is a busy night. It is our next full moon plus we have a partial lunar eclipse.
November's moon is often called the Full Beaver Moon. Native Americans gave it a name to remind them of the time of year. To them, it was not only about the moon but about an entire month.
Early natives were keenly observant of animals and their habits. They saw that the beavers began to take shelter in their lodges. They watched animals store food in preparation for the long winter ahead. However, beavers do not hibernate the cold months away. They remain very active. They go out despite the cold, ice, or snow. How do they manage it? They benefit from a thick winter coat—an oily, waterproof layer that keeps them warm and dry. It has all the qualities you might want in your own cold-weather apparel. No wonder beaver pelts are prized by trappers. November was the month to hunt for them.
Because it is the final full moon before the start of winter it is often called Mourning Moon. I can appreciate that. There is a certain sadness to the upcoming cold weather and to the loss of daylight. Other names are Frost Moon or Freezing Moon. More references to the temperature changes to come. And it is also called a Micro Beaver Moon. That means it occurs when the moon is in apogee, or at its farthest orbit away from earth. We have already seen some super moons (closest to earth) this year. This is their direct opposite. If you look up in the sky this micro full moon will appear 14% smaller because it is farthest away.
As an extra treat, we have a chance to witness a partial lunar eclipse on November 19th —visible to most of North America. If you stay up late (past 1 am) you might be fortunate enough to see it. A shadow will start to darken the moon's surface. Not total but close enough. What causes this? The earth comes directly between the moon and the sun, blocking sunlight. The moon gradually takes on a dark red-like color. This eclipse peaks around 4 am when the moon is almost totally shaded.
How often can we see something like this? A partial lunar eclipse can happen about every 3-4 months somewhere in the world at the time of the full moon. Total eclipses are rarer and often years apart. We can't always be in line for viewing them but it looks like we'll be lucky. Our area can witness a total lunar eclipse in May of 2022.
It is also said that an eclipse never comes alone. Lunar and solar eclipses happen about two weeks apart as a rule. A solar eclipse will occur on December 4, 2021. Too bad we won't be able to see it. Only the people in Antarctica can see this particular total solar eclipse. Some of South Africa will also get a partial view.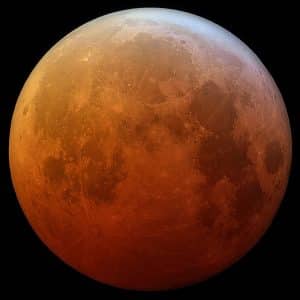 And finally, November is the month of Thanksgiving. Like the Native Americans, hunters, and fur trappers we can take a moment and reflect on our efforts of the past year. We may not have had to gather or hunt for our food but we can be grateful for our blessings and share the bounty.