Three Rotary Clubs of Hernando County once again delivered dictionaries to every third grader in the Hernando County School District this year. Total, the club gave dictionaries to 14 schools, approximately 1900 students. Participating clubs are Spring Hill Rotary Club, Rotary Club of Brooksville and Rotary Club of Spring Hill Central. I accompanied Spring Hill Rotary club members while they were giving away dictionaries at Deltona Elementary School. Principal Debi Shellabarger joined us as well! 
All of the third graders were very delighted to receive the book. There are a lot of really cool things in that dictionary, and also some fun resources that will help the students excel throughout their years of schooling. Some of the resources include: maps of the world, the fifty United States, the planets, the water cycle, weights and measures, and many more beneficial topics! Some students were really excited to see that there was an American sign language section. Some started practicing right there!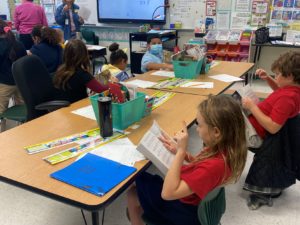 A very cute moment to see was when the club members were pointing out that there is the longest word in the English language included in this dictionary. Every teacher joked to their class that this word is going to be on their next spelling test. The cries of third graders then rang loud and clear throughout the school!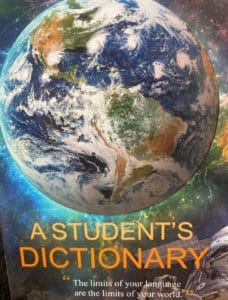 The rotary club is a service organization whose stated purpose is to bring together people in their community to provide humanitarian service throughout the communities in which they serve and globally. One thing club members emphasized while sharing dictionaries with the third graders is, the Rotary Club has been working to eradicate polio for more than 35 years. Their goal of ridding the world of this disease is closer than ever. As a founding partner of the Global Polio Eradication Initiative, according to their website, they've reduced polio cases by 99.9 percent since their first project to vaccinate children in the Philippines in 1979. 
The Deltona Elementary third-graders were very happy with their new dictionaries and presented the Rotary Club with a heartfelt thank you card.