UF/IFAS of Hernando County collected and distributed 1271 jars of peanut butter, nearly 1600 lbs, as part of the statewide Peanut Butter Challenge. This annual collection of peanut butter jars started Oct. 1 and concluded the day before Thanksgiving. The donations are largely the result of community support, and all jars are provided to local food banks to distribute. The Challenge began in the Panhandle counties in 2012, where most of the state's peanuts are grown. The challenge then went statewide for the first time in 2020 and now 53 counties have participated in 2021. 
Those who received the peanut butter are Operation HeartFELT (Feeding Empty Little Tummies), People Helping People, Salvation Army, and Loaves & Fish of Spring Hill United Church of Christ. Volunteers from those organizations will distribute the peanut butter through backpack programs for students, food pantries, and food distribution programs. They have all been encouraged to share with other organizations locally to help spread the help in Hernando County.  
The Loaves & Fishes food pantry of the Spring Hill United Church of Christ is growing exponentially as the need increases here in Hernando County. The pantry served 140 people in just two hours one Saturday in November. Their pantry opened in May of 2020 starting with only 8 families. Now they're open twice a month, the first and third Saturdays. Here they give out a bag of non-perishable food. These food items are basically all donated by church and community members, there is no federal funding. They will only ask you how many people are in your house and how many children you have. Lilly Browning, with Florida Friendly Landscaping, is a member of the church and food pantry volunteer.  She explained that they only ask household size so they can relay information to their church members to keep the flow of donations coming.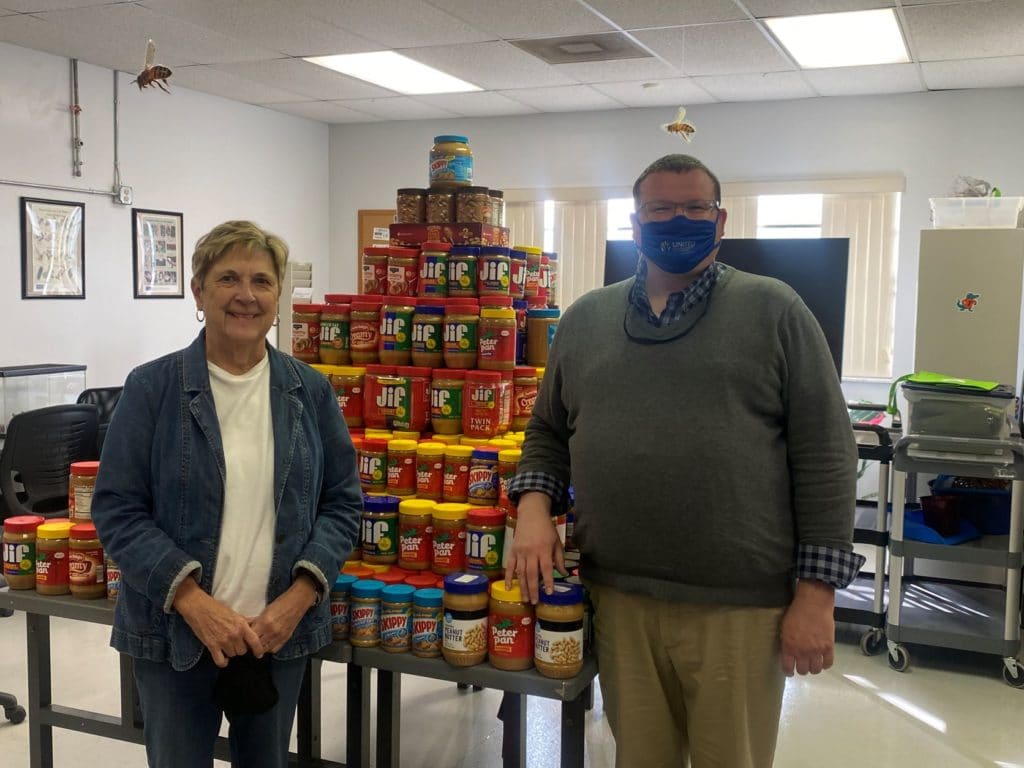 People Helping People is a 501(c)(3) tax-exempt charitable corporation dedicated to ending hunger and breaking the cycle of poverty in Hernando County. People Helping People was founded in 2009 and has over 400 volunteers pouring out their hearts to alleviate hunger here.  PHP provides a myriad of programs providing warm food, dry goods and much needed supplies to those in need.  Their programs include; Sunday Blessings, Weekend Blessings, and Senior Blessings. Each of these programs are dedicated to helping specific groups of people; From seniors to elementary school students, etc.  People Helping People, is an organization run by volunteers and is always seeking help for its programs.
Operation HeartF.E.L.T. is a local organization dedicated to providing nutritious meals to students and their siblings on weekends, holidays, and extended school break periods. They are a 100% volunteer organization where 99.2% of all monetary donations go toward the purchase of food. They service on average 250 students a week. The children they serve  receive a backpack every Friday or before a holiday break. The backpack contains six meals for the weekend. During holiday breaks, the bags are adjusted accordingly. 
All of these organizations intend to put the peanut butter back into the community and where it's needed most! In fact, peanut butter has been hard to come by recently because of distribution issues within stores. So this donation is a blessing to all the organizations involved. For more information about how you can help these organizations, check out their websites! The help is always appreciated.