Those who are up all night pondering the planning of a fun and safe New Year's Eve celebration need look no farther than the UPTOWN Art Gallery at the Brooksville City Hall; Where the exhibit "Up All Night" will make its final bow December 31.
"We asked each artist to show us their vision, to show us why the night time is the right time for creativity," said Pedram Moghaddam, Gallery Coordinator, Uptown Art Gallery, City Of Brooksville.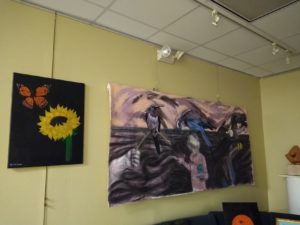 Artists answered in a myriad of media, including paintings, acrylics, drawings, sculptures, wood reliefs, stained glass, oil paintings, watercolors, and more. The images drew inspiration from everything from Van Gogh's Starry Night to Halloween and Christmas Eve themed portraits, snow scenes and Solstice. "This is when the night is longer. Artists up all night can draw from a lack of sleep and creative bursts to make amazing pieces," said Moghaddam.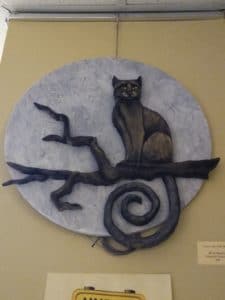 In a related Facebook post, he correlated the theme of the exhibit to that time of year when the nights are longer. "The inspiration of the 'Up All Night' exhibit stems from this time where we plunge into darkness. It is a time to gather with loved ones and kindred spirits to give thanks for the past year and make way for a new vision or light," he wrote. \
"Up All Night" is on display through December 31, 9 a.m. to 5 p.m., Monday-Friday at 201 Howell Avenue, Brooksville. For more information, please contact Pedram Moghaddam, Art Gallery Coordinator, at 352-540-3811 or by email: [email protected]. Call the gallery at 1(352)540-3810 x37168.