The Hernando Historical Museum Association is kicking off the New Year of 2022 with an expansion of its Honor Walk Program. A Memorial Brick Paver program began when the Countryman One Room Schoolhouse was built on Russell Street in 2014. Many names and sentiments have been added since that time. The walkway serves as a constant reminder to guests that people and businesses will be remembered for generations to come.
The Schoolhouse program will continue to grow. New, brick walkways will be added at the 1885 Depot Museum and at the May-Stringer House. As orders are submitted, the bricks are engraved and are then INSERT IGNOREed into the walkway of the Museum of your choice. What a wonderful gift for a birthday (even a new baby) or for a new graduate! They would always have a special spot of honor here in Brooksville. Of course, a memorial for a departed loved one is very meaningful. 
The form to be filled out and submitted along with a check for $50.00 can be picked up at any of the three Museum buildings. The Honor Walk Program form may also be found on the Museum website under the Support the Museums tab at https://www.hernandohistoricalmuseumassoc.com
It will be an honor for the Museums to receive your contribution to the Honor Walk Program.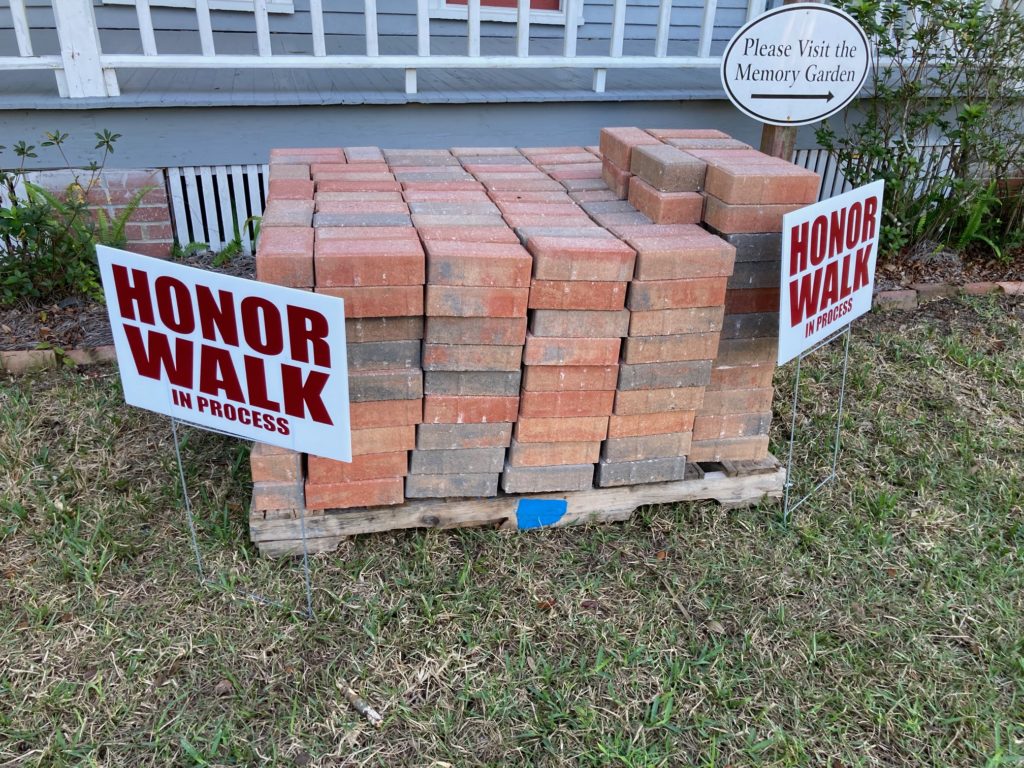 The Museum Schedules!
The May-Stringer tours on Tuesday – Saturday  from 11am – 3pm – 352-799-0129 
The 1885 Depot tours on Friday – Saturday from Noon – 3pm – 352-799-4766
 The Countryman One Room Schoolhouse is open on Saturdays from  Noon – 3pm – 352-515-3054