The Hernando County Supervisor of Elections has relocated its main office. The Elections Office has permanently moved out of the courthouse to 16264 Spring Hill Drive, Brooksville, FL 34604 effective Monday, April 18, 2022. The new office in Brooksville is located in the shopping plaza with Bagels and Beyond and Dollar General.
"We are excited to be moving to a larger facility that will enable us to better serve the public and perform our duties in a more efficient manner. Our Forest Oaks office located at 7443 Forest Oaks Boulevard will remain open and ready to serve voters," stated Supervisor of Elections Shirley Anderson.
When you walk in there is the main lobby area, where residents can get assistance from the office staff. Adjacent to the lobby area is the room where the canvassing board counts the elector's vote-by-mail ballots and provisional ballots. There is a window between the rooms so the canvassing process can be publicly observed.
Voters need to remember the courthouse will no longer be a drop-off for their vote-by-mail ballots. Visit HernandoVotes.gov to find a location.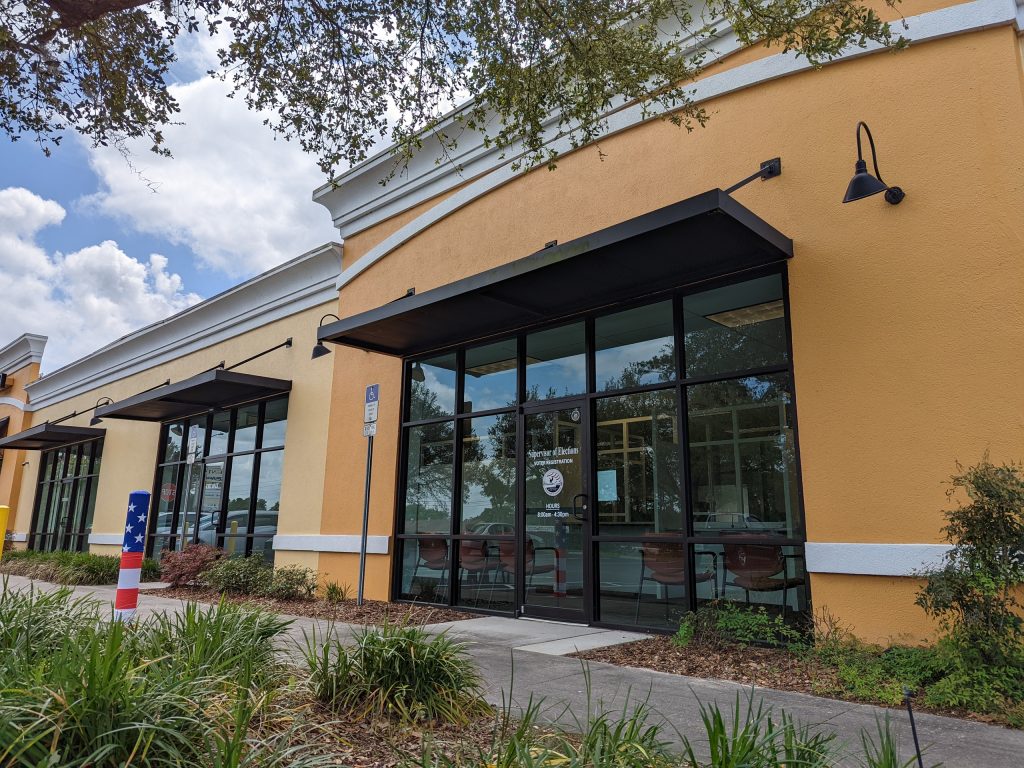 Hernando County Supervisor of Elections Office Locations
NEW! Main Office- 16264 Spring Hill Dr.
Brooksville, Fl 34604
Branch Office
7443 Forest Oaks Boulevard
Spring Hill, FL 34606
Phone: 352-754-4125
Hours of Operation: 8:00 a.m. – 4:30 p.m.