The candidates in this Primary race will only appear on the ballots of Republican voters that reside in district 52. The winner of this election will run against Ash Marwah, the Democrat candidate in the General Election on Nov. 8. (Responses from Mr. Marwah will be published closer to the November election with the winner of the Republican Primary.)
Each candidate was given the opportunity to provide a 150-word bio and respond to our questions within 700 words.
ROCK DAZÉ (REP)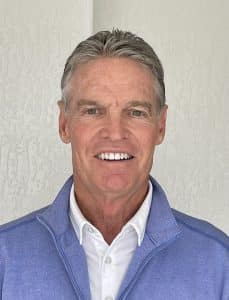 BIO:
• 30-year Florida resident; married 28 years with 3 children
• US Naval Academy graduate. USC Masters in Systems Management
• F-14 TOPGUN pilot, Instructor pilot, Test Pilot & Program Manager
• CAPT USN (Retired). Commanding Officer (Reserve) for Navy Simulation Center Orlando & Naval Rework Jacksonville
• CAPT American Airlines, Miami FL: B737 MAX
• Small business co-owner with wife Gina: marketing & importing
• Commercial Real Estate sales: CBRE
• Founder Dad's Club, St Joan of Arc School (active 2007 to present)
• President US Naval Academy Alumni Association Broward County
• St Vincent de Paul Wildwood Eucharistic minister & food pantry
• Cold calling and support of Republican candidates in national elections
What are the critical statewide issues that you will focus on if elected?
Our Constitutional freedoms & God-given rights are under attack. We can't let liberal money turn Florida blue and control our lives. At the state level, I will work with Governor Ron DeSantis to expand jobs, uphold the 2nd Amendment, keep election integrity, strengthen parental rights, protect life and stop all CRT in schools. Working for small government I will help keep our taxes low by controlling wasteful spending. Bureaucrats must be confronted, and I'll ensure good access to your retirement & veteran benefits. With the commissioners I'll help first responders, back our police and monitor good growth.
What are the critical local issues you will support if elected?
East Hernando and Sumter are now joined in District 52 and you need a representative equally focused on both counties. Local business, landowners, and citizens are all community stakeholders & you want your plans followed. I've lived in Florida 30 years and want to build your trust by learning from everyone. I will work to get Hernando the state help when you need it and stop bad policy from blocking your good plans. And I promise never to overturn your local good decisions at the state level. I'm not beholden to any financial interest so I'll be everyone's full-time representative in Tallahassee.
What is your motivation to run for office?
These are difficult times, and I can't just sit by & watch. I offer you my proven leadership and extensive experience to help fight for our state. Conservative Republicans depend on central Florida to block liberal ideas from the south. Now it's about performance at the state level and not the time for administrators trying to build resumes. My leadership, organizational and team-building skills have been recognized at national levels as a U.S. Navy Captain with two commands here in Florida. And, ss a Captain for American Airlines, I was responsible for people's lives and never left anyone behind.
Please describe some upcoming or ongoing projects that will improve the area you will represent.
Poor infrastructure including bad broadband, poorly planned residential development, sensible growth, protection of green space and restoration of historical centers all need our attention. At the state level, we need to attract the best people and businesses to sustain our county.
What are your areas of expertise?
Program management, team building, small business, aviation, fatherhood, strong work ethic, quality assurance, logistics, commercial real estate, foreign travel, constant learning and helping the poor.
What besides your experience makes you especially suited for this office?
This is not a prize for me. At 18 I decided to sacrifice for my family & friends. Never have I faltered in my love and dedication to this great country. It was not always easy and staying home would have been much safer.
I am called once again to protect our rich traditions, God-given freedoms, and traditional values. Inspired by the community in Hernando & Sumter, I promise to be a good citizen, a strong leader and your trusted steward.
JOHN TEMPLE (REP)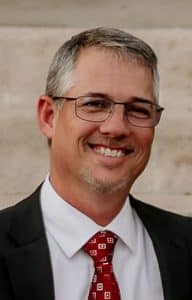 BIO:
John Temple is a life-long educator with over 23 years of experience. He started teaching Math at McKeel Academy in Lakeland, Florida, before returning home to teach in Sumter County. After completing seven years in the classroom, he moved into school administration. He served as an assistant principal (5 years), principal (9 years), and currently is Director of Professional Learning and Accountability for Sumter County Schools. Since 2018 John has served as the Chairman of Sumter County Republican Party. He has supported and served through the past two elections, recording some of the highest voter turnouts in the state. He has assisted and coordinated two visits from President Donald Trump, Vice President Mike Pence, Secretary of State Mike Pompeo, and many visits by our state officials. He continues to focus efforts on voter registration, voter turnout in elections, voter integrity and supporting candidates during and after election cycles.
What are the critical statewide issues that you will focus on if elected?
When talking to the voters in our district, they mention inflation, infrastructure, and public safety as their top concerns. We all feel the increased cost at the gas pumps, grocery stores, and daily living. If you own your own business, your operating costs have skyrocketed, which hurts businesses and consumers. As a legislator, I will focus on cutting costs and lowering taxes.
In regards to infrastructure, we are growing every day. We need to make sure our roads meet the needs of responsible growth. Also, in many rural areas, families have issues getting quality internet service. We need to make it a priority to get the internet to as many areas of Florida as possible.
Lastly, we need to continue to support our local law enforcement. With the issues in other areas of the country, people want to know they have a group of men and women who will be there to help keep us safe. I am honored to say that I have the support of our Sheriff Bill Farmer, Wildwood Police Chief Randy Palmer, and the Florida Fraternal Order of Police.
What are the critical local issues you will support if elected?
Our issues are similar to the issues we see across the state. The two pressing issues from voters are the rising cost of everyday living and infrastructure. As a legislator, following Governor DeSantis's lead and cutting 3 billion dollars out of this year's budget, I will be committed to finding ways to save the taxpayers' money. Hernando County is growing rapidly, and we need to ensure the roads are adequate for the community to grow reasonably. Another portion of infrastructure many do not think about is quality internet in our rural areas. Our neighbors who live outside the major areas need access to the internet at a reasonable price.
We don't know what the future holds, but you can always count on your issues will be my issues!
What is your motivation for running for office?
I am running for the Florida House of Representatives to continue building on the conservative principles that have made our state great: a strong economy with good-paying jobs, a world-class education system that empowers parents and teachers and steadfast support for the Rule of Law and our first responders and military. Florida is leading the nation in protecting and expanding freedom. I want to serve the families of Hernando and Sumter to ensure that our conservative values and our voice is heard in Tallahassee.
Please describe some upcoming or ongoing projects that will improve the area you will represent.
I regularly get asked as an educator what I would like to change. One priority for me is to support Governor DeSantis' efforts to improve Work Force Education. As an educator, I do not believe every student needs to attend college. I believe it is a path for some. For others learning a trade or a skill they can use to serve the community and make a good living is essential. Hernando County is getting ready to build a state-of-the-art technical school. As a legislator for our area I will continue to support programs that provide training that meets the growing needs of our community.
What are your areas of expertise?
I believe education is the key to growth in any community. Education is at the forefront of everything we do. It is this passion, along with my vast experience, I want to bring to Tallahassee. We need someone with experience in education to assist our governor in making Florida #1 in education. While education is my background, I have a grasp on other major areas like commerce, infrastructure, and insurance.
What besides your experience makes you especially suited for this office?
I am a conservative leader. I have been a resident of our district for over 40 years. I understand our community and its needs. It is my experience as a teacher, principal, and district leader, along with my four years as the Chairman of the Republican Party of Sumter County, that has prepared me to lead in Tallahassee. We need more leaders who know how to serve in our community, leaders who are doers and not talkers.
Endorsements from Senate President Wilton Simpson, Rep Blaise Ingoglia, Brooksville Vice Mayor Blake Bell, Sumter County Sheriff Bill Farmer, Florida Fraternal Order of Police, Realtors Association, NRA, and more.
DISTRICT 52 & 53 MAP