Three food trucks are serving up some great offerings at today's Food Truck Friday at Brooksville Tampa-Bay Regional Airport (BKV) at the Hernando County Administration Parking Lot.
Mr. C's Grilled Cheese puts a creative twist on an American staple. There's the Mac Daddy mac and cheese grilled cheese sandwich, or the fancy Caprese with fresh mozzarella, basil, and tomato as well as other options. Stop by and visit David and Mark at Mr. C's.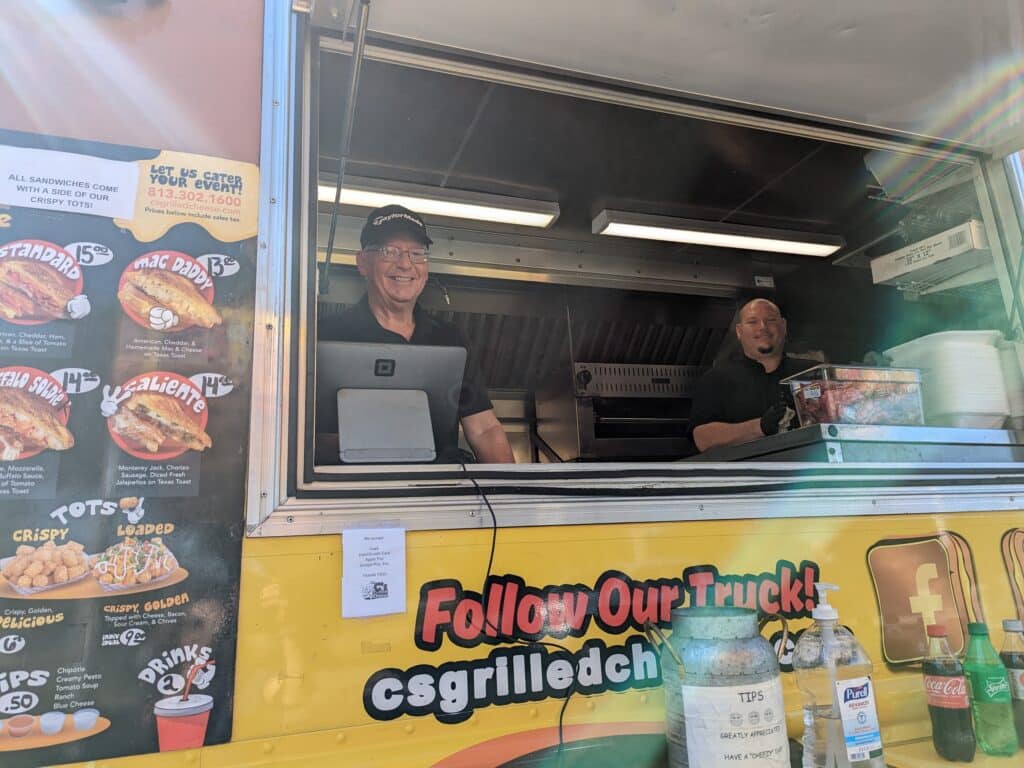 If Pizza is your thing, father-daughter duo Jay and Desiree at Padula's have you covered. It's a sunny beautiful day, so one of their Italian Ices is sure to hit the spot.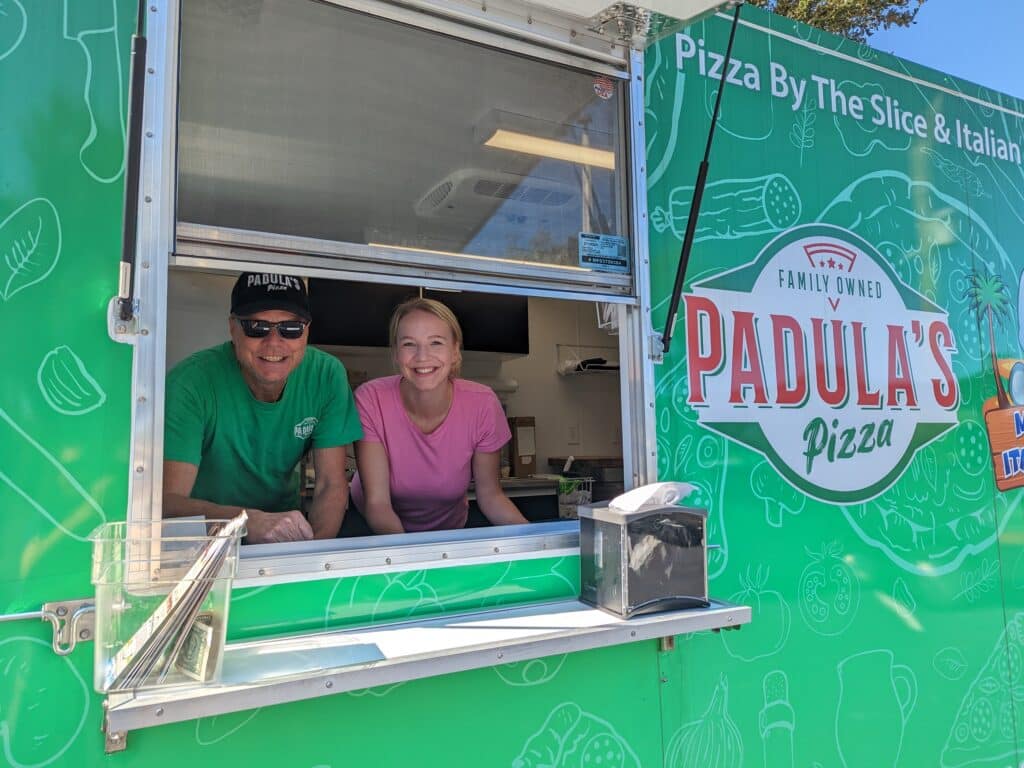 Then there's Eric and his Super Galactic BBQ. He offers delicious BBQ beef, pork, or chicken with three BBQ options- Carolina- mustard BBQ; Texas BBQ, or Bama- Dill Mayo BBQ.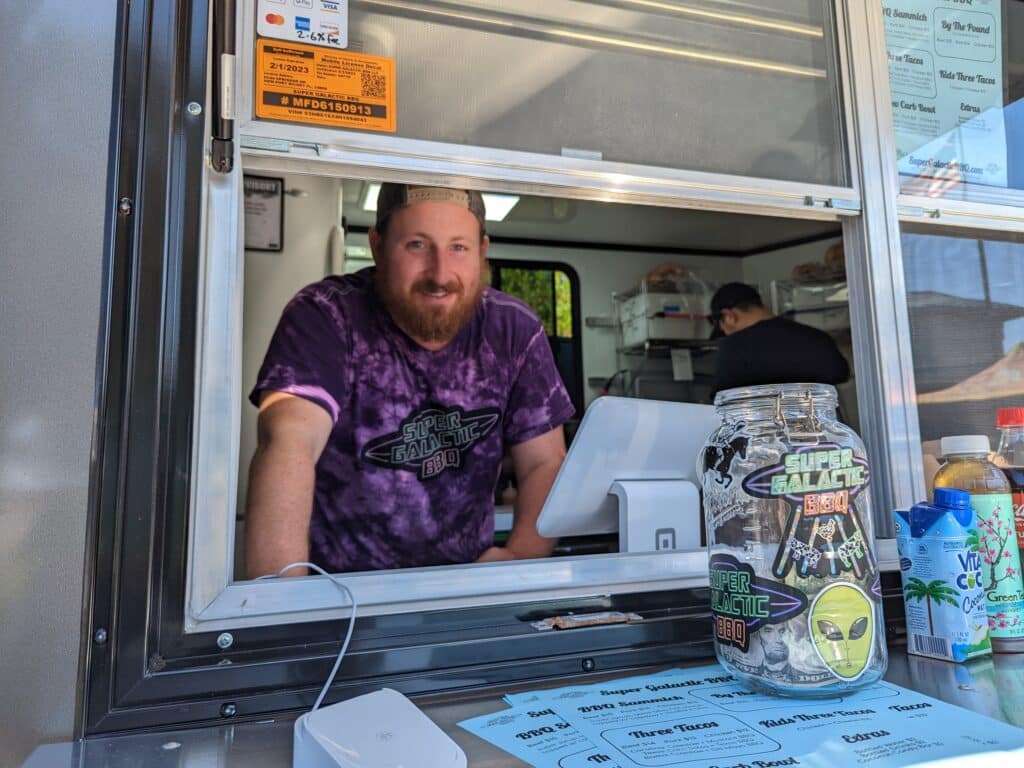 Enjoy some sunshine on this gorgeous day. Food Truck Friday runs until 2 pm. If you miss out, the next Food Truck Friday will be Oct. 28, 11 am – 2 pm. Food vendors are rotated and the next lineup includes Shorty's Munchies, Hotstuffed Breads, and Lobster Tank.
Food Truck Friday Oct. 14