Lieutenant Dennis Edward Vacenovsky led a life dedicated to service. He was a teacher and coach at Hernando High School and could have used this to obtain a deferment from being sent to the Vietnam War. His morals led him to voluntarily enter into the service of his country.
Dennis and his brother Tommy were born in Binghamton, NY, and moved to Masaryktown as young children. Their father, Thomas Vacenovsky Sr., worked as a bus driver and eventually became Supervisor of Transportation for the Hernando County Public School District.
At Hernando High School, Dennis was a star athlete and very popular. When speaking to his classmates in the class of 1962, the term handsome was mentioned many times. Dennis was also known to stick up for those less popular. One classmate describes his experience, "I went to high school with Dennis. I was a nerd and did not have many friends. Dennis stepped up one day and let others know he was my friend. That meant a great deal to me." Another classmate Judy Tullis Winfree reminisced, "Dennis worked hard on his parent's farm, was a star athlete, a friend to all, funny, talented, handsome, voted 'Most Popular Senior' and won many awards in high school."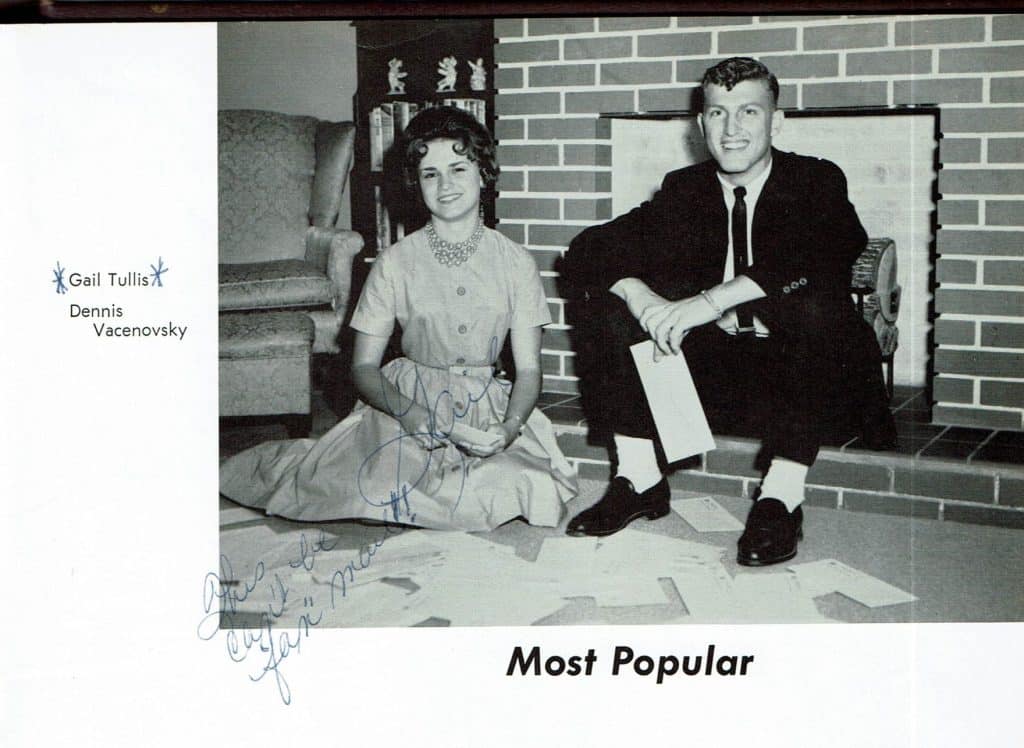 After high school, Dennis attended St. Leo University from 1962 to 1966. He then returned to Hernando High as a teacher and coach. As a coach, he led the team to a perfect junior high football season in 1967 – 68. Imani Asukile recalls, "He was my eighth-grade science teacher. I remember him telling the story of a student at Saint Leo writing a term paper of more than 100 pages about a penny. The class thought that was incredible."
His father, Thomas Vacenovsky Sr., remembered him leaving teaching to join the Marines. "He quit after a year because he said he thought he owed his country at least a tour of duty. So we had the Marine recruiter and a medical officer come down to the house one Sunday, and they signed Dennis up in the backyard. Tommy tried to talk him out of it – we all did, but he said he didn't want to hide behind a teaching job. So he went." Tommy also served in the Marines, and his father served in the Navy.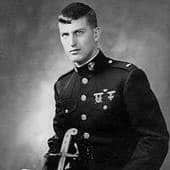 Lieutenant Dennis Vacenovsky returned home on leave from Vietnam to attend the funeral of his brother Tommy who was killed in a car crash on 41 at the blinking light in Masaryktown. The Brooksville Sun-Journal reported, "Tommy died Sept. 4 in the brand new car he was bringing home to show his wife and baby daughter." The article went on to mention, "Dennis flew to be with his parents, his own wife, and their infant son. He visited the high school where he taught for a year back in 1968. He even played catch with some of the boys he coached to a perfect junior high football season."
A month and a day after his brother died in the car wreck, Dennis was killed when a Viet Cong mine exploded under his jeep on Oct. 5. Being the only surviving son of the family, Dennis was not required to return to Vietnam. His father, Thomas Sr., told a telephone caller: "I'm sittin' here with that championship football in my hand now, remembering how happy everybody in town was when the kids won their season with Dennis coaching. When he came back for Tommy's funeral, we told him he didn't have to go back because he was the only son I had left."
After Dennis' death, Jim Talley, editor-publisher of the Brooksville Sun-Journal, said, "This great big feeling of sadness just sort of spread over everybody."
Dennis may only have lived a short life, but he changed many people. His classmate at St. Leo, Frederick Greene, wrote on St. Leo's Wall of Honor that he was inspired by Dennis to serve in Vietnam.
St. Leo University offers the Dennis Vacenovsky Scholarship Fund. The scholarship is used for students who show "qualities of leadership, loyalty, and service to the college, academic ability, and who demonstrate financial need. Richard `68 and Karen Johnson and the Margery C. Hunt Charitable Fund provided a gift in memory of Dennis E. Vacenovsky `67 USMC and the U.S. Marine Corps."
There is also a memorial at St. Leo called "For Those Who Serve," which "pays tribute to each branch of the armed services and celebrates St. Leo University's longstanding commitment to providing educational opportunities to service members and veterans."
Mary McCoy, with St. Leo University, explains, "The complex, seven-figure bronze, created by sculptor Dexter Benedict, was installed in Dempsey Plaza near the Student Community Center and Student Activities Building and dedicated on Veterans Day 2010."
The sculpture is accompanied by a bronze plaque that mentions the Dennis Vacenovsky Scholarship Fund under the Marines.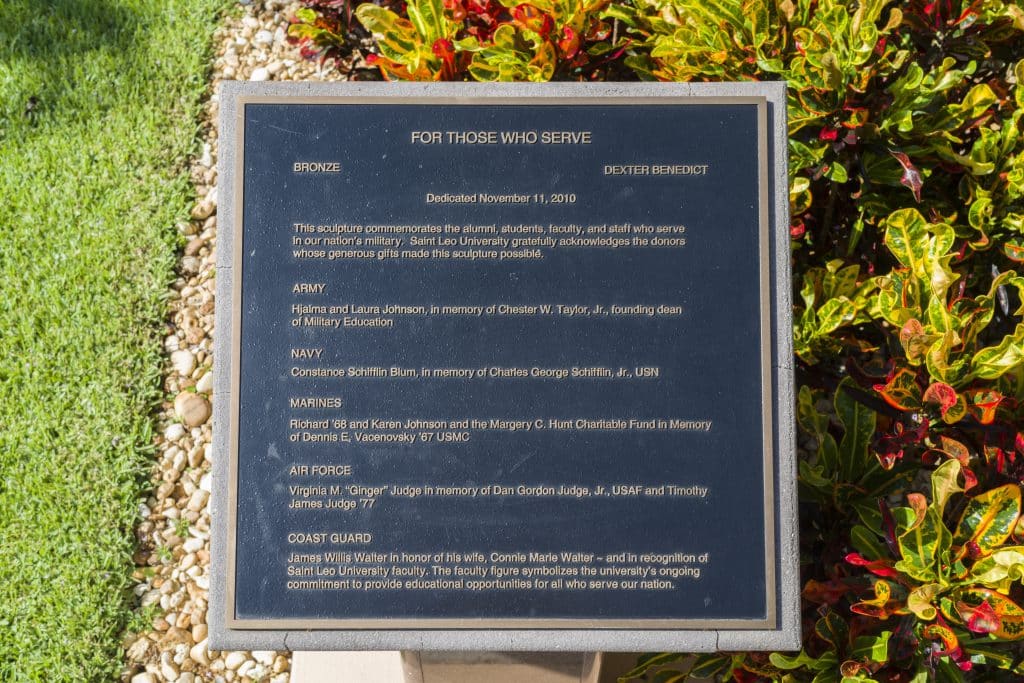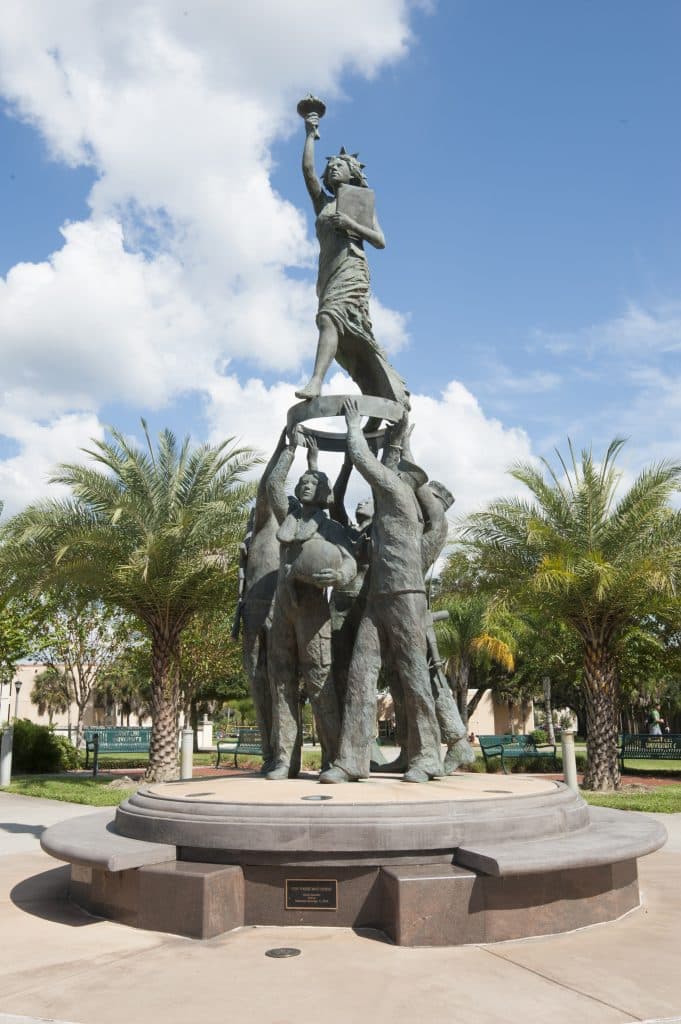 Dennis Vacenovsky is buried in the Masaryktown cemetery alongside his relatives. He lived a life of service and left behind an example that we can attempt to follow. For his service, he earned the National Defense Service Medal, Purple Heart, Vietnam Campaign Medal, and Vietnam Service Medal.
Editor's Note: This article was originally published on July 21, 2017.