To all the recent graduates, here are some words of encouragement and congratulations for you.
2023 High School Graduates and Pasco-Hernando State College College Reach-Out Program (CROP) students: Jalisa Brunson, graduated from Nature Coast Technical High School, planning to attend Pasco-Hernando State College in the fall and Natavia Doster, graduated from Weeki Wachee High School, also planning to attend Pasco-Hernando State College in the fall.
Words of Wisdom and Congratulations!
May you strive, persevere on your goals. Graduating from high school is the gateway to so many opportunities. "Habits Develop Into Character,"by Lolly Daskal
One habit to have and keep is time management.
More words of wisdom: "You can't control the direction of the wind, but you can adjust your sails." By Jimmy Dean
"The best way out is always through." By Robert Frost
Congratulations to all the 2023 graduates!
Granted the opportunity to succeed
Radical
Awesome
Delightful
Unapologetic, you made it!
Appreciative
Triumphant
Enthusiastic and
Superb!
-Ronteryl Black
Spring Hill Christian Academy wishes to congratulate all our graduates: 
Abigail Hahn (Valedictorian), Jordyn Chevalier (Salutatorian), Matthew Batarseh, Anthony Dumas, David Fioretto, Caleb Fordyce, Natalie Hartman, William (Kobe) Hudson, Gabriel Johnston, Samuel Konst, Ashton Lambert, Paul Mayercak, Matthew Miller, Savannah Sobieski, Sierra Sobieski, Marcos Toledo, Cristina Vallaro, Enzo Vallaro and Allison Whitfield.
We sincerely wish all graduates of Hernando County the very best in their future endeavors.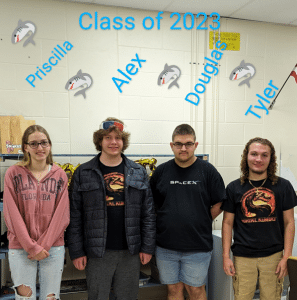 This young lady and 3 young men have grown so much since the beginning of the School year. They have learned skills throughout the year that will last them a lifetime. We are so proud of all your hard work this year. Also, Alexander T. Skipper was named Turn Around Student for Year for the Class of 2023 here at Nature Coast Technical High School.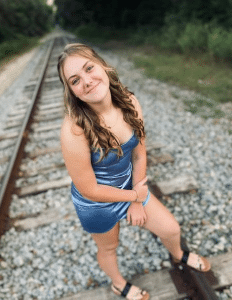 2023 senior, Amelia Nebraska Parish volunteered from the age of 5 at Brooksville Healthcare Center until 2020 when COVID shutdowns began. She is a wonderful daughter, sister, granddaughter, niece, cousin and friend.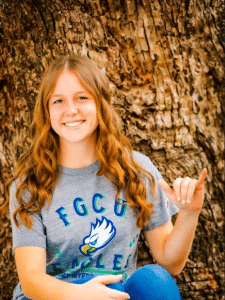 So, so proud of all you have accomplished! Top 5%, BETA club president and so much more. You will swim away from the Shark tank of NCTHS a stronger, better person because of amazing teachers and a solid education. No doubt, you will continue to do great things at Florida Gulf Coast University as a pre-nursing major. Always stay focused!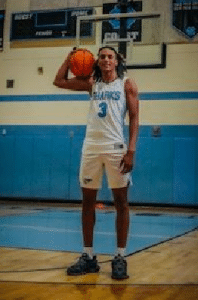 This is the beginning of yet another journey of your life. You've made us so proud son. Remember kindness in your heart and follow your dreams. Papa will be looking down on you. Love you to the moon and back!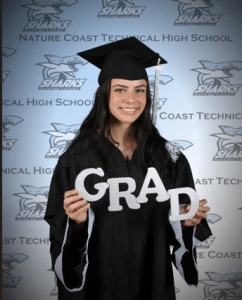 Josie, we are so proud of you and your genuine compassion for others and love of life. You have a bright future ahead at Florida Atlantic. Keep loving others (and math!) as much as you do and remember, we are always here for you! Xo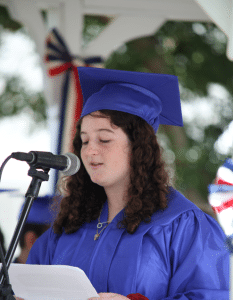 Words of wisdom for Hanna Maglio who simultaneously graduated high school and PHSC and now goes on to UF school of Journalism.
As you walk through life, take advantage of all the opportunities you are presented with and do what feels right. Trust your instincts, stay focused and speak your mind, but be prepared for mistakes, as it is impossible to live without failing. There would be no opportunity to learn.
Best wishes, lots of love your Lele
"Never let the fear of striking out keep you from playing the game." —Babe Ruth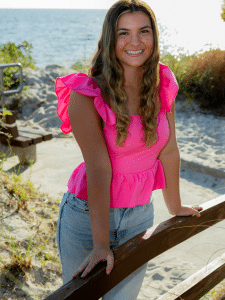 We are so proud of you and all of your accomplishments! As this new chapter in your life begins remember to keep dreaming big dreams and continue to work hard! We love you! Mom and Dad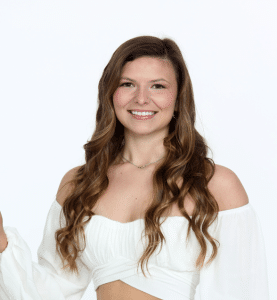 It's official, you're a high school graduate. From the day you were born, you marched to the beat of your own drum, even if that meant being left out by others. You stand up for what you believe in without fear or hesitation. You are a true leader and destined for greatness. We wish you the best as you continue your academic and volleyball career at the University of New England. We are so proud of you and all your accomplishments! Love, Mom and Dad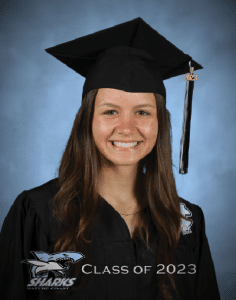 Keep reaching for the stars! You did it! We are so proud of you! Onward and Upwards, we know you will continue to shine!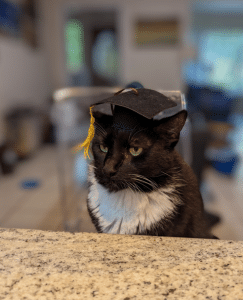 Gus our poser graduate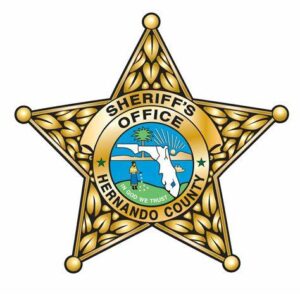 "On behalf of the men and women of the Hernando County Sheriff's Office, congratulations on reaching this milestone! You have every right to be proud of your persistence. We wish safe travels as you begin making independent decisions on your journey into adulthood. Choose wisely, setting positive goals, and you will have no regrets."
–Sheriff Al Nienhuis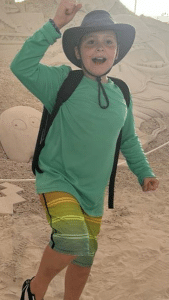 We are so happy to share in the excitement of your graduation day. Always remember that you are braver than you believe, stronger than you seem, smarter than you think, and loved more than you'll ever know.
May you always dare to do great things with your life.
Take a deep breath, go into middle school and do well, but more importantly, go into middle school and do good. We are so very proud of you and excited for you to experience the next part of your journey.
We love you…Everything
Grandpa and Grandma Scheuer
YOU DID IT!
Congratulations
Hernando County Students "Class of 2023"- YOU DID IT! Your perseverance and hard work have taken you to graduation and to this moment, ready to use your Knowledge, Training and Wisdom to pursue all your dreams. I wish you the greatest success. I wish you continued growth. Never forget that life's Success is all about the roads you'll choose to travel and the people you keep in your heart to take along with you!
I am so proud of you all! Go out and make a difference!
-Gus Guadagnino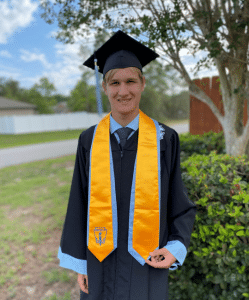 NCTHS Class of 2023
Congratulations Harrison!! We are so proud of you!!!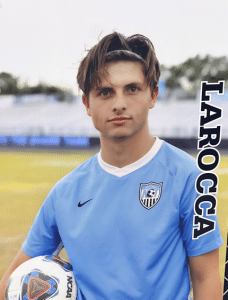 Kaden we are so proud of you and all that you have accomplished! It was an uphill battle but you persevered! Congratulations on receiving the HCTA scholarship and getting into UNF! The world is yours! We love you, Love Grandma, Aunt Caitlin, Dad, Grandma Allyson & Grandpa Dave, Uncle Chris, Jodi, Uncle Cody, Uncle Steven, Colbie, Lila, Aubrey, Declan, Uncle Mike, Uncle Danny & Jen, Kenzie, Kalyn and Aunt Ro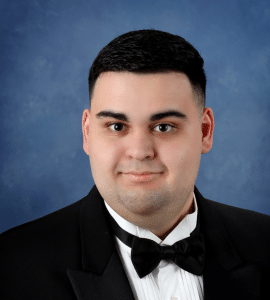 You passed the limits that I put in my mind for your future. You struggled with Spectrum Autism, you did not give up and fight day and night to get to be a student of honor and achieve your dreams. You show us that the only limit is what you put to yourself. You were accepted at the university and now God has a new path to you. You fill us with honor to your family that love you, friend and all the teachers know you. Congratulation!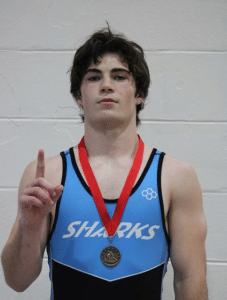 RJ, We couldn't be more proud of all you have accomplished and what exciting plans lay ahead of you. we love you, Mom and Dad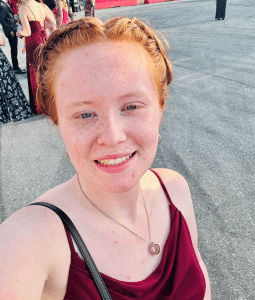 She never lets anything stop her!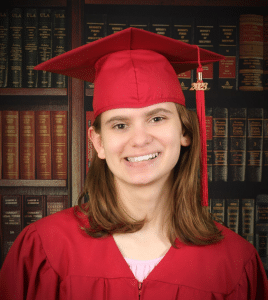 Way to go Rachel!
Rachel, We are all so proud of everything you have done. It has not always been easy but you never gave up and here you are! Our little girl is such a fine young woman today. You are so talented and will do so many great things! We love you! Dad, Stephanie, Skylar, Micah, Brooklyn, and Sayer
Brady, we are so proud of the young man you have become. It has been an honor to watch you grow and pursue your dreams over the past 4 years. We can't wait to watch you play football at Southeastern University. We love you more than you know. Love, Mom, Dad and Talia.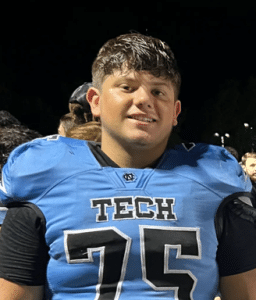 Michael Calise made it to states and district champ. Made it to the top 20 for states in weightlifting. Graduating a year early to attend PHSC full time for business.
Here is the best advice I can give to graduates:
"Never doubt that a small group of thoughtful, committed citizens can change the world; indeed, it's the only thing that ever has."
–Margaret Mead
-Linda Prescott