The storms of 2017 left a path of destruction across Florida. Now is the time to prepare for 2018 hurricane season which starts soon.
Last year, we saw 17 named storms and 10 hurricanes, six of which were major, including Hurricanes Harvey, Irma and Maria. Harvey, Irma, and Maria impacted the U.S. mainland and territories and caused billions of dollars of damage. And forecasters are predicting another active season for 2018. According to a Colorado State University study, its initial prediction for the upcoming season is 14 named storms and seven hurricanes, three of which will be major. Considering the odds — and the sheer magnitude and frequency of storms in recent years—are we ready? Have we in the Tampa Bay area just been lucky or is the Florida Adventure Coast next on the hit list? The Atlantic hurricane season begins in just a few days and runs from June 1 to Nov. 30, with the peak occurring between mid-August and late October. Are you prepared?
2018 Storm Names
Alberto Beryl Chris Debby Ernesto Florence Gordon Helene Isaac Joyce
Kirk Leslie Michael Nadine Oscar Patty Rafael Sara Tony Valerie William
A hurricane can cause widespread devastation during and after it occurs. The ability to quickly recover following a hurricane requires preparedness, advance planning, and knowing what to do in the event of a hurricane. The Hernando Sun has prepared some helpful tips.
PREPARE YOUR HOME
Trim, remove damaged trees and branches
Check your rain gutters and clear any clogged areas
If you own a generator, make sure it is working correctly
Identify a "safe" area in your home for protection from high winds
STOCK UP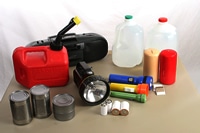 Don't wait, plan ahead and stock up on the following items before the storm hits. Flashlights and batteries, Nonperishable food, Can opener, Utility knife, Candles and matches, Sanitary water, Plastic sheeting, 12-volt/car adapter to charge electronics, First-Aid kit
MAKE YOUR EMERGENCY PLAN
Identify several posted routes to leave the area. Write them down. Check with your state's Department of Transportation or Office of Emergency Management website to find routes near you.
To find an emergency shelter near you, download the FEMA app at fema.gov/mobile-app. Once you determine your evacuation route and shelter location, write them down on your Hurricane Preparedness Checklist, which can be downloaded at ready.gov..
If you get separated from other family members, agree how to communicate or where to meet, make a plan for your pet.
To learn more, go to ready.gov/animals. Keep a battery-operated radio tuned to your local emergency station and monitor TV, radio, and follow mobile alerts and warnings.
Download the FEMA app,
receive weather alerts from the National Weather Service for up to five different locations anywhere in the United States.
TO GO BAG
Medications, First Aid supplies, Water, Critical documents and photos of your home and contents in a waterproof container
IF YOU GO TO A SHELTER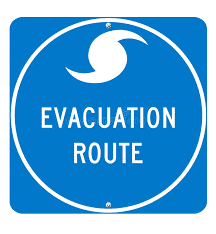 Take identification. Eat prior to arrival. Bring an air mattress or sleeping bag.Take medicines, blanket/sheet, snacks, water and personal hygiene products. Special needs? Call (352) 754-4083 to request transportation. Make every effort to carpool due to limited parking at schools.
Hernando County Government's Office of Emergency Management continues to monitor and inform our community about the possibility of severe weather as hurricanes impact Florida.
Visit the following web and social media sites for more information. For the latest local conditions and to identify open shelters and pet-friendly shelters, go to www.HernandoCounty.us/e Sign up to receive weather alerts at www.AlertHernando.org Follow us on Facebook @HernandoCoGov Follow us on Twitter @HernandoCoGov
For a complete guide to hurricane preparedness, visit ready.gov/prepare and download the Hurricane Preparedness Checklist.
This helpful checklist will get you started. Make sure to include your entire family in the preparation and discuss your emergency plan with them. Post this checklist in an easily accessible location so it's always close by. Remember to keep in mind your family's unique needs as you complete the checklist.
Hernando County Emergency Management, 18900 Cortez Blvd., Brooksville, FL 34601 Phone (352) 754-4083