When Vivian Kwarren began homeschooling her daughter Angela, (10) she became generally concerned about her social skills and that thought had brought her back to her hometown of Brooklyn in New York.
"I started thinking about me and when I grew up in New York. I used to jump Double Dutch everyday (coming) home from school. It used to be to a whole bunch of kids," Kwarren said.
Beginning as a street game, Double Dutch was developed by David A. Walker, a New York City Police Community Affairs Detective and his partner Detective Ulysses Williams back in the early 1970's. Double Dutch has transitioned from a New York children's street game into an international competitive sport.
This was a popular game among 5th to 8th grade students. The game requires agility and strength for competitions, and with this newly formed group it goes beyond skills and encourages creativity, teamwork, and sportsmanship.
Double Dutch has 3 players in which one player must calculate timed jumps between two jump ropes twirling in opposite directions.
The rope for Double Dutch is 12 to 14 feet in length and comes in a variety of materials, cloth and cable as well as beaded. Colors can be changed to match the team's spirit colors.
"I thought that I would do things with her and teach her how to do Double Dutch and when I take her to the public park she could get some of the kids to play with her," Kwarren explained. "There were a few people interested but the ones that showed any interest were the older crowd."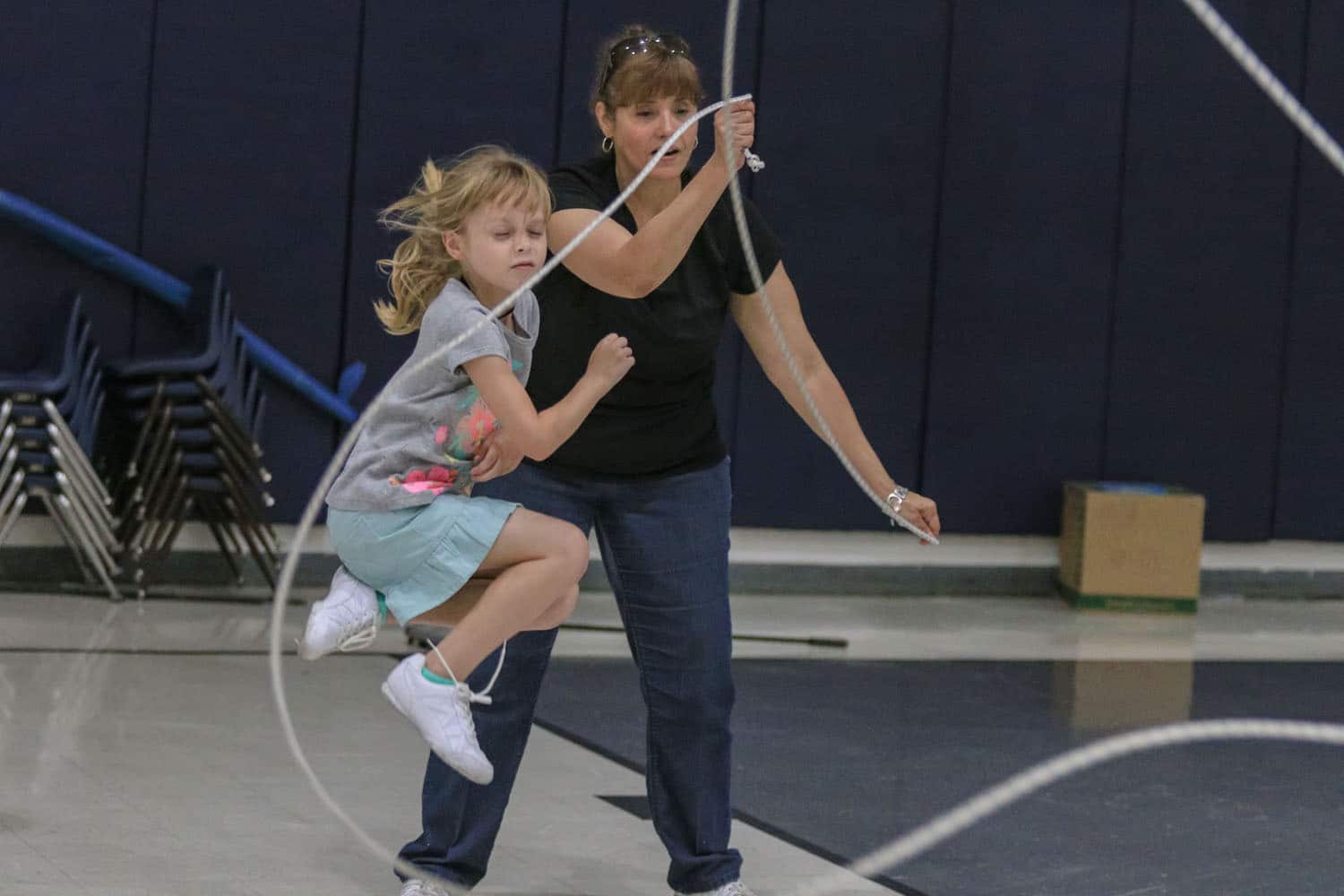 Vivian has always been interested in starting a ministry and creating a Double Dutch jump rope club was a start. She began to seek out locations to start her club and approached the idea to the Pastor at Spring Hill Baptist, the church she and her husband attend. This introduced her to Jeb Berleth.
Berleth, a retired detective from New York, is a teacher's aide and provides security for Spring Hill Christian Academy (SHCA). He's been with the school for the past 11 years and is actively involved in children's ministries. He currently runs the AWANA (Approved Workmen Are Not Ashamed (2 Timothy 2:15)) ministry at Spring Hill Baptist Church.
"I have a heart for the kids," Berleth said.
Joining up with Berleth, the church provided her access to the Spring Hill Christian Academy gym on Tuesday nights for her Double Dutch club.
"It's still in its beginning stage, but one night we had up to fifteen kids," Berleth said. Berleth opens the gym for the club as well as providing moral support. "I was getting involved with the swinging of the ropes… I tried jumping, but they kept hitting me in the head. It was a lot of fun."
Becoming involved in this club or any club helps kids understand more about breaking down barriers of low self-esteem or even background differences to build new friendships. They learn to increase respect for each other, to support their teammates, to face adversities.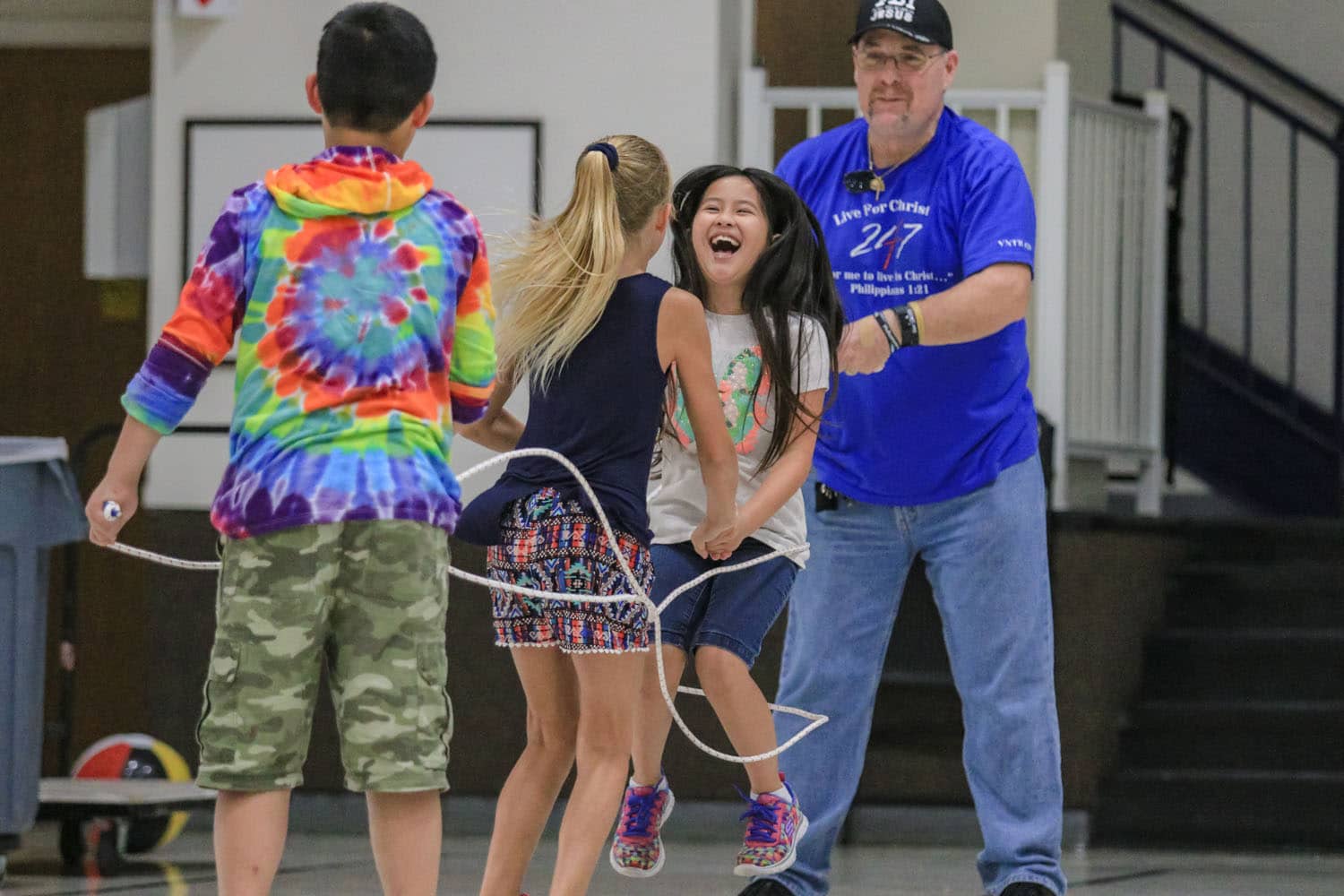 "They definitely will make new friends," Berleth said. "They will get used to competition eventually because once they get into understanding what they are learning to do, which they are getting better at each and every week, then they start competing against each other and other groups. I think that will help them with life in general, because life is a competition per se."
As the game requires quick responses, good eye perception as well as a lot of concentration it takes a lot of practice.
"This helps him (Oscar) get along with other people," Tabitha Villa said. Her son, Oscar (7) has ADHD (Attention-deficit hyperactivity disorder). "It helps him with hand and eye coordination a little bit better, it also helps him to be able to learn discipline because if he doesn't have the discipline to keep his hands at the right speed or his feet at the right speed he won't be able to coordinate that move."
This club is a great beginning for Vivian's goals, not only personally but building stronger relationships between parent and child.
"I wanted to do something important especially for the kids," Kwarren said.
The Double Dutch club is a Christian based community club that meets every Tuesday at 6:30pm in the Spring Hill Christian Academy gym.
Those that are interested in more information about the club you can contact Vivian Kwarren at 352-686-3176 or visit www.SpringhillBC.com