Jeff Holcomb (Incumbent)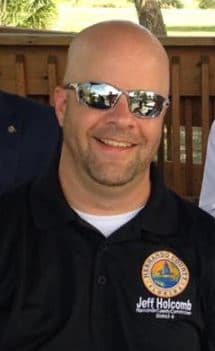 Candidate Bio (provided by candidate):
Jeff Holcomb was born in Maryland and moved to Hernando County in 2002. Prior to moving to Florida, Commissioner Holcomb earned a bachelor's degree in economics from the University of Maryland and a master's degree in intelligence studies from the American Military University. He and his wife, Stacey, have two daughters.
Commissioner Holcomb was elected to the Board of County Commissioners in November 2014. He has served as Second Vice Chairman during his first year of service.
Commissioner Holcomb also serves as an Intelligence Officer in the United States Navy Reserve and completed 11 years of service as of January 2017. In 2016 LT Holcomb was called to active duty to fight ISIS in support Operation Inherent Resolve in Iraq and Syria and Operation Resolute Support in Afghanistan. He served on the Master Air Attack Plan team in the Combat Plans Division of the Air Operations Center in Southwest Asia.
Additionally, Commissioner Holcomb is a Lead Senior Software Consultant for FIS Wealth Management Systems.
Commissioner Holcomb's priorities in office include keeping tax rates flat for citizens, revitalizing the Anderson Snow Sports Complex to allow the county to host sporting events and tournaments, streamlining regulations for new and expanding businesses to encourage growth and relocation to Hernando County. He was instrumental in maintaining the current, low tax rate and cost of living in Hernando County.
Committee Assignments:
• Medical Examiner
• Shared Services
• Florida Forest Service
•Management Plan Advisory Group
• Friends of Chinsegut Hill Board of Directors
• Metropolitan Planning Organization
• Judicial Services
• Clerk of Circuit Court
Q & A with Jeff Holcomb:
Describe up to three ordinances that need to be modified/changed/added?
Since I have been on the BOCC we have constantly been looking at Ordinances that are Obsolete, are too restrictive or go beyond State law. We ask staff to bring these obsolete or burdensome ordinances to us for removal. That being said, I have had a citizen ask me to review an ordinance and I am looking into it with County staff.
Describe up to three county projects that are most important for the county and why?
(Example: Kass Circle revitalization, additional recreation, airport development etc… )
Airport Industrial Park is a key part of our growing economy. We still have a lot of undeveloped land that is near highways, a railway and an airport. Improving our Parks is something I hold close to my heart. I played a lot sports growing up and I want to see our facilities in good condition. Early in my tenure I got $100k to refurbish the soccer fields at Anderson Snow Park. I have also started a charity with some citizens called the "Friends of the Parks" with the sole purpose of fixing our parks. Separately, we also have local charities in combination with the BOCC looking to fund a splash park at up to 2 of our local parks.
Describe up to three top issues facing the county (Example: opiate epidemic, flooding, managing development, etc…)
Developing the economy will always be one of the top issues for the County. When we have a strong economy, it brings in new business, new construction and new growth. It also gives us more jobs and a stronger work force. When we have growth, we don't need to raise taxes.
Yes, we had flooding issues in the eastern part of the County as a result of all the rain from the hurricane. We have obtained money from the State to assist fixing these issues. For many years now we have been getting money from Tallahassee for our local water projects.
NANCY MAKAR (DEM)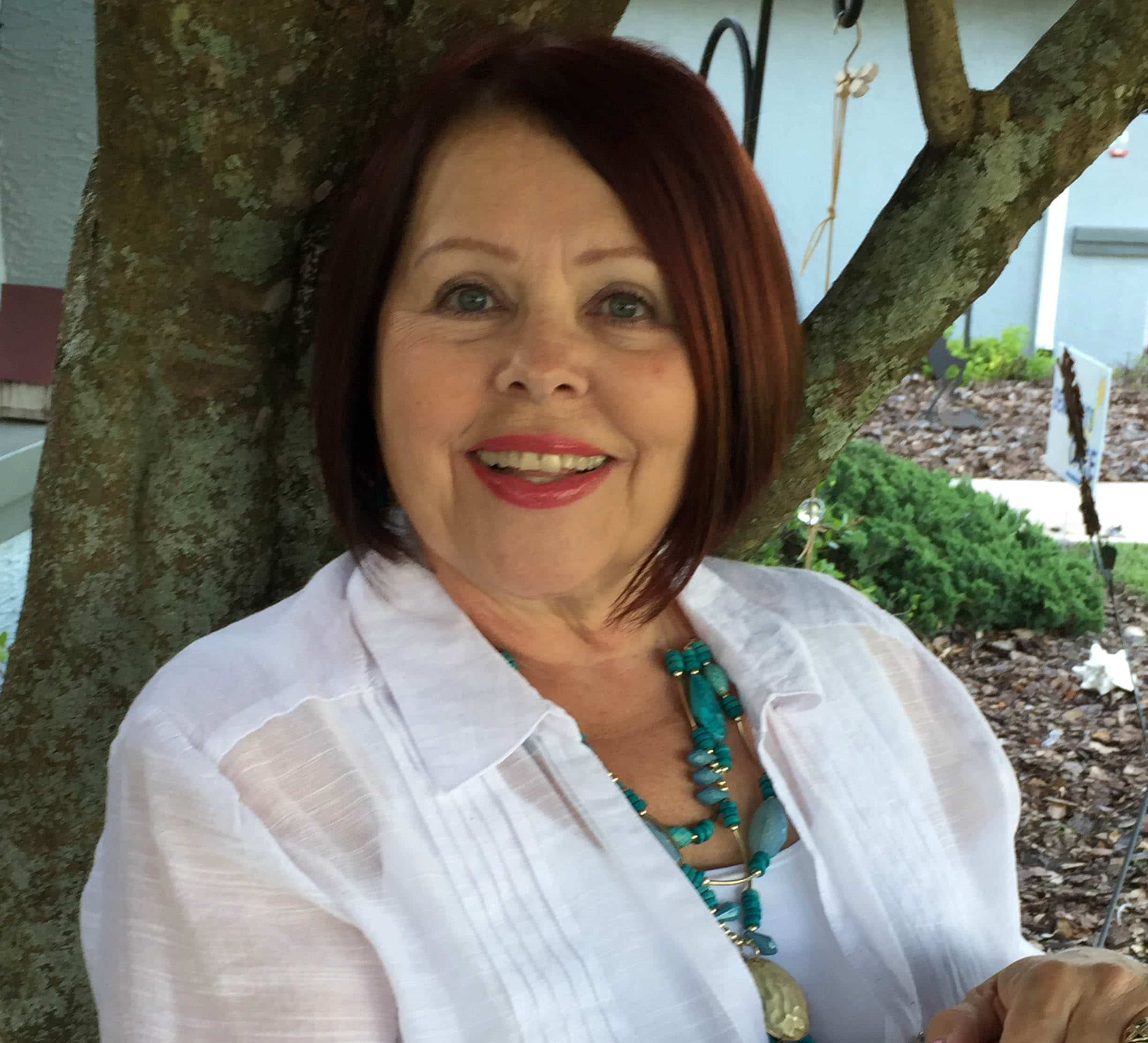 CANDIDATE BIO provided by candidate:
Nancy Makar wants you to feel empowered to speak up and be heard by your local representatives. After 27 years of professional listening and small business ownership in Hernando County, Makar decided it was time to give back in a greater way.
A veteran listener, with over 30 years in the mental health field, Nancy Makar knows how to help people feel heard. It is that unique talent that inspired her to run for office for the first time.
Nancy says, "I decided to run for Hernando County Commissioner for District 4 because I believe we need to create a path for a happier, healthier, Hernando through more cooperation and more effective listening. I've spent my life honing those skills and believe they are needed at this moment in our community's growth."
Makar began her life in Louisiana, but today considers herself a true "Cracker Makar." She's called Florida home for 44 years. Makar graduated from Florida State University, and began her career as a teacher in Pasco County. Makar earned a Master of Social Work from the University of South Florida. While she was in grad school and completing her internship, Makar worked with The Hernando County School Board as a school social worker for 3 years.
Makar has vast experience as a small business owner in Hernando and Pasco counties. She started two successful companies in Pasco. Then, in 1991, Makar opened Pathways Counseling Center. Today, Pathways employs 14 therapists and staff members in Spring Hill.
Q & A with NANCY MAKAR
Describe up to three ordinances that need to be modified/changed/added?
Sec. 14-106 Administration Garbage, Trash and Refuse Ordinances need to be modified to meet the requirements set forth by the BOCC and Republic Services in addition to penalties placed when the services are inadequate and irresponsible. IE: Republic MUST deliver new Garbage and Recycling receptacles to all residents who are served under this contract. Many current residents in our county have NEVER received recycling canisters and cannot recycle as a result.
Sec. 22.25 Pets
Hernando County needs to revise it's pet policies in parks and in public places to create a more friendly pet environment for well trained, well mannered, leashed pets beyond one dog park.
Sec. 25.5-1 Signs
Changes need to be made regarding signage for businesses that do not have direct access to roads that are not major thru ways in Hernando County. IE: Kass Circle – small professionnal signs that have the business name and an arrow directing customers to see what is available on side streets. Regulation sizes can be smaller than street signs. Many up and coming cities are doing this and the signs are small, attractive and increase small business access.
Describe up to three county projects that are most important for the county and why?
(Example: Kass Circle revitalization, additional recreation, airport development etc… )
A. Peck Sink Water Quality Improvement Project: To keep the aquifer clean and avoid massive flooding in low lying areas surrounding the sink which was devastating to local home owners
following Irma and other storms.
B. Spring Center Project: Project should be revisited to address the lack of proper planning for infrastructure and traffic problems that will be created on Mariner and Northcliffe, especially
with regard to traffic in and around Explorer K-8 and other roads bordering this project.
C. Environmentally Sensitive Lands Committee should be reinstated to "oversee" the misuse of monies that have been reclassified as the "Quality of Life" fund. The ESL money was specifically raised by property owners for protecting and maintaining these lands. I want Bay Port Pier and Pine Island observation deck to be constructed again for resident and visitor uses but with funds that more closely match the estimated costs by FEMA. I also want to preserve the historical value of Bay Port Pier and with proper financing.
Describe up to three top issues facing the county (Example: opiate epidemic, flooding, managing development, etc…)
The main issues I see that are facing the county are irresponsible fiscal decisions made by the BOCC with regard to overspending for three consecutive years. The overturning of the supermajority vote so commissioners can more easily make changes to the comprehensive plan that would implement changing the zoning of lands for mining on Hwy. 50. The lack of concern, respect, attentiveness and listening the BOCC has for residents in this county who have viable concerns that are presented with facts, detail, qualified information and concern for Hernando County. Respect is earned, not assumed.