by JULIE B. MAGLIO
Hernando Sun Writer
On Monday morning, Nov. 19, a large panel truck full of school supplies donated by the Hernando County community headed off to Bay County in the Panhandle. A school supply drive organized by Hernando County schools began on Nov. 1, and in a couple short weeks enough supplies were collected to fill the entire truck.
When need was determined, our county was asked to collect certain items like new school supplies for students, supplies for teachers and new clothes for students in grades K-12. Community members brought donations to each school in the district. The supplies were then sorted and organized at the district's warehouse.
Karen Jordan, school district Public Information Officer said the majority of donations that came in were from individuals and families. Some businesses pitched in like Accuform who donated boxes to store donations. Other agencies like the Sheriff's Office and the Tax Collector's Office also contributed with their own collections, both supply and monetary collections and helped to spread the word about the supply drive.
"Because it's holiday time, some people feel a lot of pressure at this time of year. This was just an unbelievable response," remarked Jordan. She said that the large boxes in the truck are stuffed to capacity.
"It's only been a year since Irma… it seemed like a natural way to partner with a neighboring district," she said.
School district employees Don Roberts and Merle Auvil volunteered to drive the truck up to the Panhandle. They anticipated a 6 to 8 hour drive and weren't quite sure where they would stay once they arrived since most hotels in the area are fully occupied by displaced hurricane victims.
Mr. Auvil brought out a small donation to show us.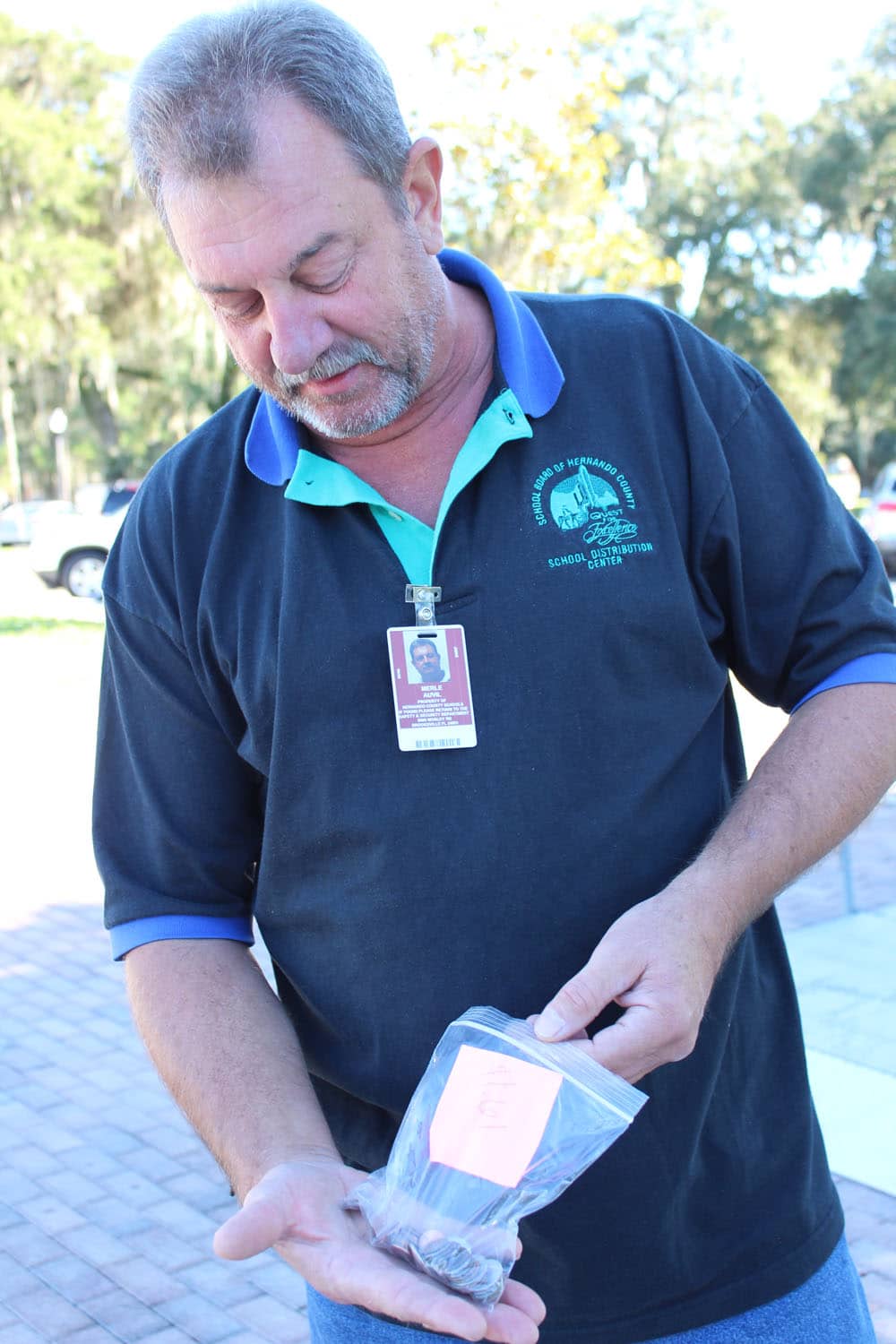 "This is something that came in from one of the elementaries that we thought was special. It's a little bag of change. We don't know if it was a class or an individual child- we just thought it was kind of neat."
"I couldn't be more proud," said Superintendent Stratton, "not just of our school district but of our community as a whole." He remarked that they put the call out and the teachers, staff and principals made it happen.