SPRING HILL- The best team in Hernando County resides out of Spring Hill these days.
Another example of that sentiment was proven last Friday when Springstead hosted Crystal River. The Eagles' defense has already pitched a couple of shutout victories and added another to their belt, as Springstead rolled to a 21-0 win over the Pirates at home. Springstead now improves to 4-0 on the season and heads into this week's matchup against Dade City Pasco with plenty of momentum.
The Eagles' (4-0) defense stymied the Pirates' offense the entire evening, as Crystal River was never able to generate any kind of offense. What was on point was Springstead's special teams' play, as Springstead recovered a couple of squib kicks that helped lead the Eagles to points later on.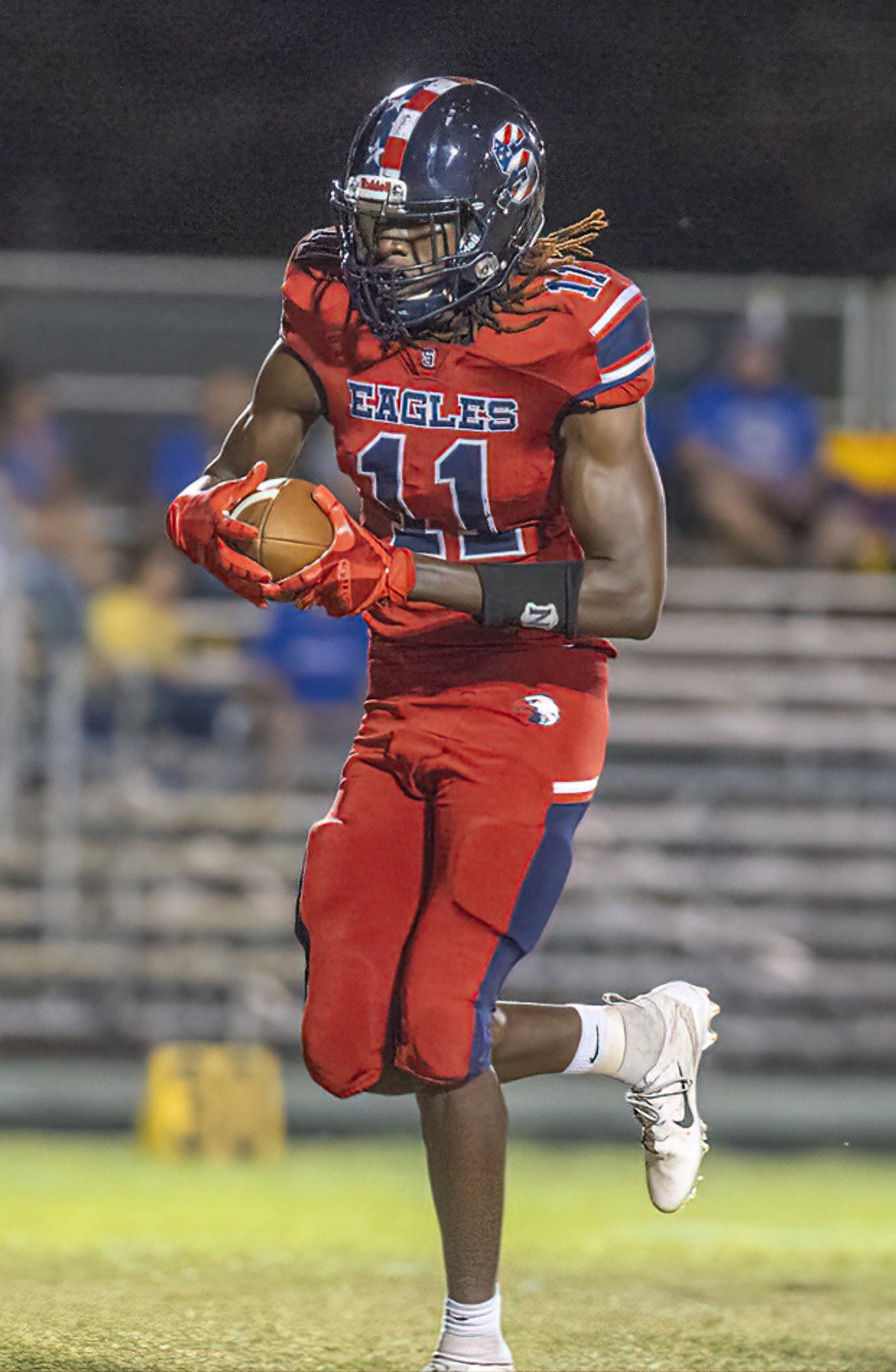 Springstead opened up the game with its first touchdown coming on a 4-yard run by tailback Jaylen Thompson to give the Eagles the early 7-0 advantage. It wouldn't be too long until running back Anthony Alexis would join in on the action, as the senior notched his seventh touchdown on the season to increase Springstead's lead to 14-0.
Taking full advantage of the muffed kicks proved to be the key for Springstead, as they relied primarily on solid defensive play combined with the special teams making the two recoveries. Both fumbles by Crystal River ended up being costly and directly led to points for Springstead. With the victory over Crystal River, the Eagles remain the lone undefeated team in Hernando County as Central lost its first game of the year a couple weeks ago against Lecanto and fell to 3-2 after a 49-6 loss to Nature Coast.
Springstead now heads into a slate of games that focuses on district play and first one up is against Pasco, which is coming off a 20-0 loss to Dixie Hollins. In the newly constructed Class 6A, District 5, the Eagles have a chance to run the table against the likes of Pasco, Lake Minneola and Lecanto. All three clubs have combined records of 6-8 on the season.
Facing a talented Pirates team, led by first-year head coach Jason Stokes, Springstead will look to slow down Pasco's rushing attack led by Malcolm Gibbs and Desmin Green. Both are amongst the top playmakers for Pasco this 2019 season, along with quarterback Devin Jernigan and Western Kentucky commitment Darrion Robinson, who plays wide receiver.
Andy Villamarzo can be reached at [email protected] and follow him on Twitter @avillamarzo.