PAM VERGARA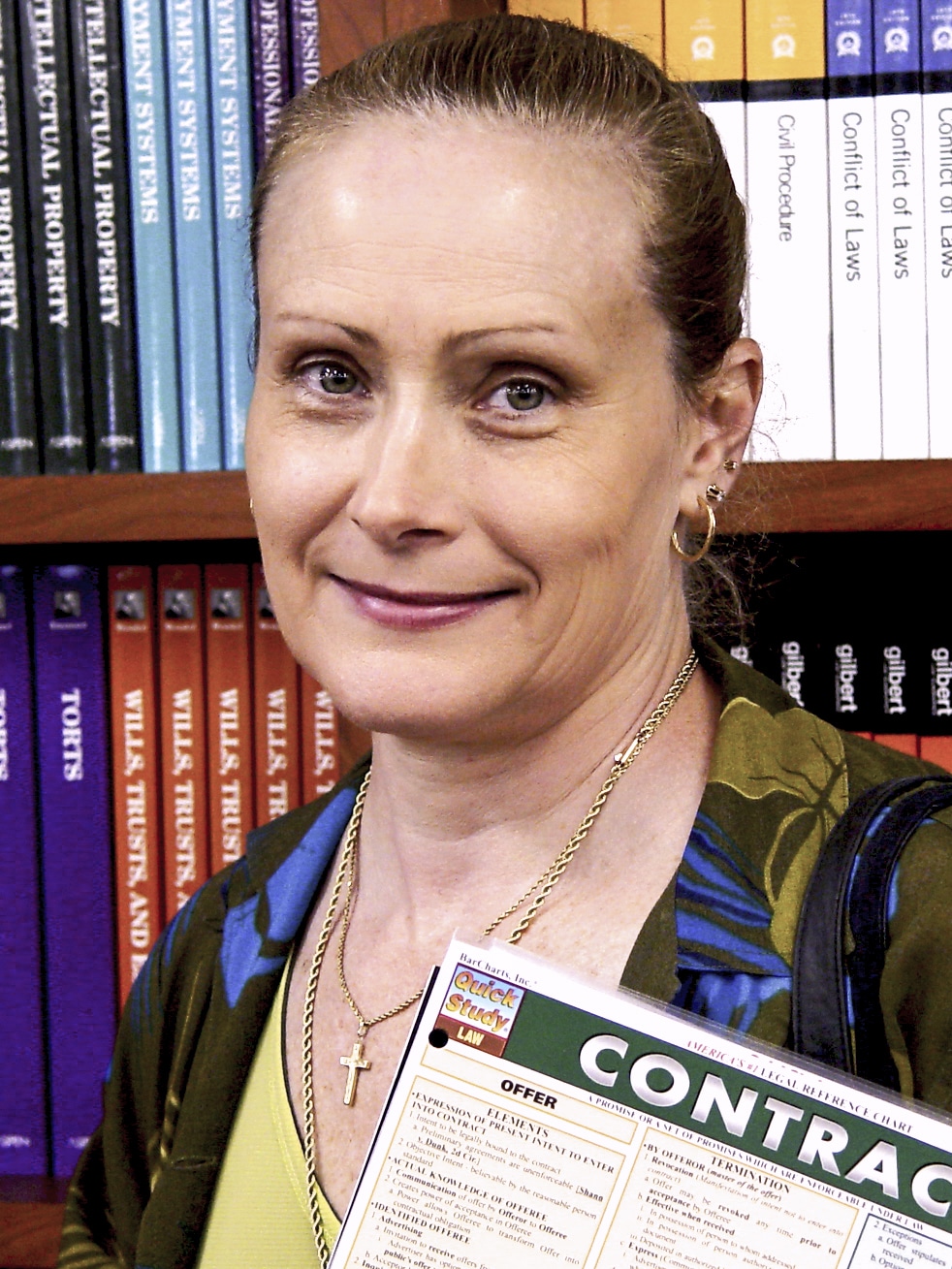 BIO:
I have been happily married for the last 20 years to Emilio "Sonny" Vergara. Sonny is a former USMC Vietnam combat helicopter pilot and now retired executive director of the Southwest Florida Water Management District. I am a proud auxiliary member of VFW Post # 8713.
Current and former memberships include:
• Member, Florida Bar
• Member, U.S. District Court: Middle District of Florida
• Member, Federalist Society
• Member, Florida Association for Women Lawyers
• Member, Phi Delta Phi, International Legal Fraternity
Collegiate Honors and Activities
• Graduate of Stetson Law School
o Graduated class Co-Valedictorian o Graduated with Summa Cum Laude Honors o Editor, Stetson Law Review o Stetson College of Law Judge Stanley Milledge Award Recipient o Brief Writer Florida Worker's Moot Court Compensation – 1st Place team o Stetson College of Law Honors Program o Editor, Journal of International Wildlife Law and Policy
• Graduate of University of South Florida
o Ph.D., Civil and Environmental Engineering o M.S.C.E., Civil Engineering o B.S.C.E., Civil Engineering (Magna Cum Laude)
• Developed and taught Environmental Law course as full tenured professor with Hillsborough Community College
What inspired you to run for Judge?
Being a judge is something I have always wanted to do. I believe our citizens deserve a judge who will serve them by listening, being completely independent and serve them with honesty and integrity and interpret the law, not make the law. My background as an engineer, researcher, and professor coupled with my life experiences and legal practice have taught me to conduct my own research to reach the right result in an efficient manner.
What legal areas need the most attention?
My legal experience has involved cases relating to wills, trusts, probate and civil litigation while working with William B. Eppley, P.A., in Brooksville, Florida. In addition, while caring for my disabled mother, I became involved in cases relating to the way guardians are appointed, how they are required to administer their duties, and how the fundamental human rights of those under their care must be protected. I believe that cases involving our veterans and our most vulnerable citizens, our children, our elderly and those who are victims should be given priority in the court system.
My life experiences and learning have shown me that there must be a means for the rights of all Americans to be protected no matter their economic status or physical infirmities, that justice free of personal or political bias is always available, and our laws in every instance are evenly applied.
I also feel the voters of our circuit should be involved in electing our trial court judges. Today too many judges are appointed. I believe in elections, I believe in our democracy and I believe in our Constitution. I believe the choice should be yours.
What are you hoping to get accomplished when you are in this office?
Today, the coronavirus pandemic has forced us into a new realty. We are faced with many issues that represent new challenges and we must be willing to adopt new and creative problem solving approaches, including in the court system. We must provide our constitutional mandated access to the courts even during these trying times. We must embrace technology that will enable us to keep the courthouse open. We need to provide our citizens access to legal resources, including offsite and online access to legal research. I would like to help in implementing new problem solving approaches in the court system and contribute to the improvement of helping our citizens understand and navigate the judicial process.
GEORGE ANGELIADIS (Incumbent)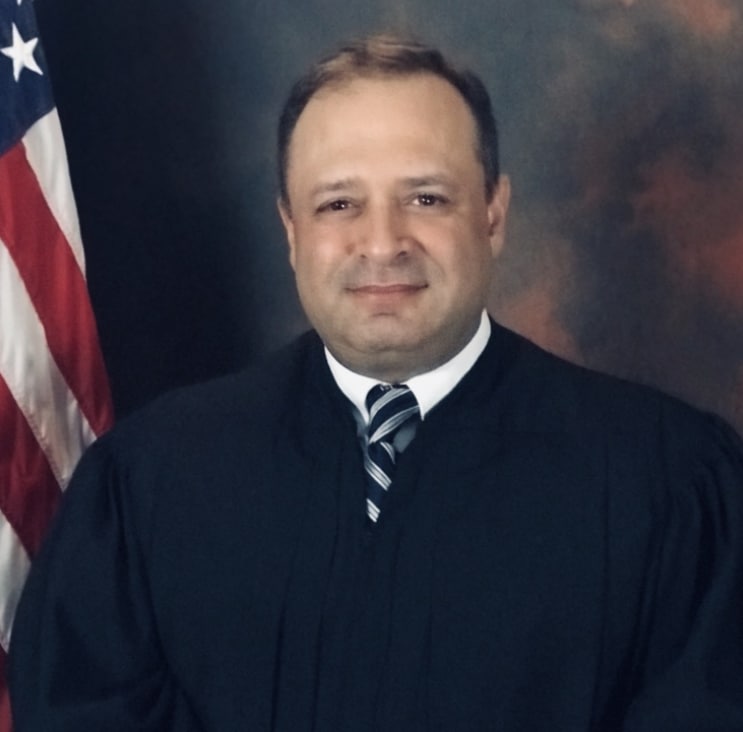 BIO:
In 2018, after twenty-two years as an attorney, I was appointed to serve as Circuit Judge by former Governor Rick Scott. Prior to my appointment, I served as an Assistant State Attorney in Hernando County for four years. I then spent eighteen years in private practice with the Hogan Law Firm. I am experienced in civil litigation, construction law, government law, criminal law and family law. I have represented private and public clients, including the City of Crystal River, the Sumter County Board of Commissioners, the Fraternal Order of Police, the Florida Association of State Troopers, the Sumter County Tax Collector, the Hernando County Clerk, the Hernando County Sheriff and the Sumter County Supervisor of Elections. As a litigator, I was lead counsel in many jury trials, non-jury trials and evidentiary hearings. As a judge, I preside over Circuit Civil cases, and the Hernando County Specialty Court, which includes Veterans Treatment Court. The experience I have gained over the past twenty-four years has prepared me to handle the matters I address daily in the courtroom as a Circuit Judge. I am fair, impartial, prepared, decisive, respectful and composed on the bench. I would appreciate your vote on August 18.
What inspired you to run for Judge?
During my time as an Assistant State Attorney, I realized I wanted to eventually serve the people of this Circuit as a judge. To be qualified for such an important position, I knew I would have to become experienced as a litigator in many different areas of the law. I spent twenty-two years in the courtrooms of this Circuit becoming proficient as an advocate. I also became a leader in my community by becoming active in many organizations, including the Citrus-Hernando Inn of Court, the Hernando County Bar Association, the Hernando County Chamber of Commerce, the Citrus County Chamber of Commerce, the Hernando County Sheriff's Youth Education Program, the Spring Hill Kiwanis Club, the Brooksville Rotary Club, the Hernando County Teen Court Program and the Parish Council of my church. I also became involved with the First Hernando Youth Soccer Club, serving as its President for almost ten years and a coach for almost twenty. After a very rewarding legal career, I felt it was time to continue my service to the community as a judge and applied for the next available position. After being thoroughly vetted with eleven other candidates, I was appointed to the position of Circuit Judge by former Governor Rick Scott.
What legal areas need the most attention?
As your current Circuit Judge, I have observed several legal areas that require attention. One example is the level of resources in civil cases provided to low-income individuals in our community. These individuals are often overwhelmed by the legal system and lack the resources to hire an attorney. While the Clerk of Court and the Florida Bar have made many online forms available, our community would be better served by a consistent network of professionals who could provide pro-bono services.
Another example is electronic access to the courts. Considering the changes brought on by Covid-19, as judges, we need to make sure that litigants continue to have their day in court. This means handling cases via electronic means and managing dockets in a consistent manner so that cases are handled promptly and efficiently.
Finally, another area requiring attention is services provided to citizens in our community suffering from mental illness. I currently preside over the Hernando County Specialty Courts, which include Veterans Treatment Court, Mental Health Court and Drug Court. These courts help reduce recidivism by helping participants receive drug, alcohol, PTSD and mental health treatment. However, these programs could be expanded to accommodate more of this population.
What are you hoping to get accomplished when you are in this office?
As a Circuit Judge, I hope to accomplish the following during my service: To serve the people of the Fifth Circuit with honor and integrity; to fulfill my promise to former Governor Scott to follow the law and honor the Constitution of the United States and Florida; to treat attorneys and litigants in my courtroom fairly and impartially; and, to continue to serve the people of the Fifth Circuit with distinction, by continuing to educate myself on legal precedent established by our appellate judges and the Florida Supreme Court.