CURRENT SITUATION
According to the National Hurricane Center, a broad area of low pressure (Invest 97L) continues to show signs of development. A tropical depression is likely to form over the next 24 to 48 hours as the system moves west-northwestward at 20 to 25 mph.
The forecast track and intensity are uncertain at this time. Invest 97L should continue to be monitored heading into this weekend.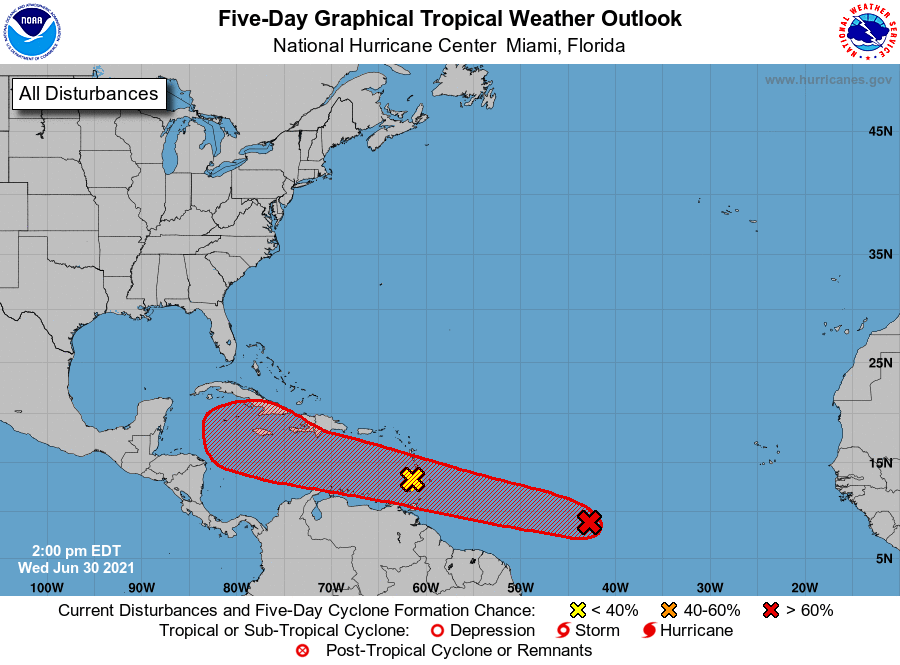 RECOMMENDED ACTIONS
• Take this opportunity to refresh your emergency supply kit. For more information, visit http://www.HernandoCounty.us/EM
• Residents are encouraged to monitor to local media outlets or the National Weather Service at https://www.weather.gov/tbw/ for current weather information.
• Tropical weather outlooks from the National Hurricane Center are available at https://www.nhc.noaa.gov. • Register for automated severe weather notifications at http://www.AlertHernando.org
PUBLIC INFORMATION CENTER (PIC): (352) 754-4083 or (352) 754-4111 (Recorded)
Hernando County Emergency Management
Florida Division of Emergency Management
National Weather Service – Brooksville
FEMA
American Red Cross