It's almost dark. I look to the west after the sun sets and then I see it. Just the thinnest curve of silver in the sky. It's the beginning of a crescent moon and the start of another cycle of moon phases.  Each night the curve will get larger. Here it goes, heading toward a full circle and then back to nothing again. Every 29.5 days. That is how long it takes the moon to complete its cycle.  I've always liked looking for it in the sky. I can remember searching for it on dark nights when I put the chickens "to bed" back on the farm. I have memories of seeing that huge orange moon coming up behind the pine trees. Later on I remember it from my many nights of throwing newspapers on my paper route, watching as it traveled across the sky for the 3 or 4 hours I was out. Of all the phases I like the full moon best. Did you know it is only 100% full for a very short time once a month? Really just for an instant. But with our eyes we see it as full for 2 or 3 long nights in a row.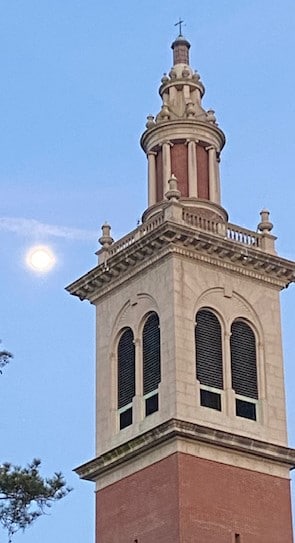 Full moons go by different names going back generations. Some names come from the Native Americans or Colonial Americans. In our more recent Farmer's Almanacs the moon names follow closely to the growing seasons, flowers, and crops. Lately I started looking up the various names and was interested in the reason behind them. July 23 we will have a Full Thunder Moon. Well, that one's not too hard to figure out. It was named for all the thunderstorms that come in mid-summer. The Native Americans also called it the Buck Moon. July is the time of year when they see the deer's antlers in full growth mode. A buck will shed and grow a new set of antlers every year. Each set gets progressively larger. Hard to believe a huge set of antlers grows in just 12 months time! Several different names are given to the same moon.   Anglo-Saxons called it the Hay Moon because it would appear in the sky at the time of hay harvest. Those with allergies will not appreciate this time of year! Anglo-Saxons also referred to it as Wort Moon. July would be their time to gather herbs (worts) to dry. The dried herbs would be used as spices or in home remedies.
I can remember that one of the ways I used to find the times that the moon would rise or set each day was by checking the weather page of the newspaper. They would list it just like sunrise or sunset or the tide tables.The moon rises about 50 minutes later each day than the day before.  Now with an iphone and the weather channel app I find that the moon time is at my fingertips when I want to look.  Why the fascination? I don't know but when it is time for a full moon I make sure to go outside and appreciate the view!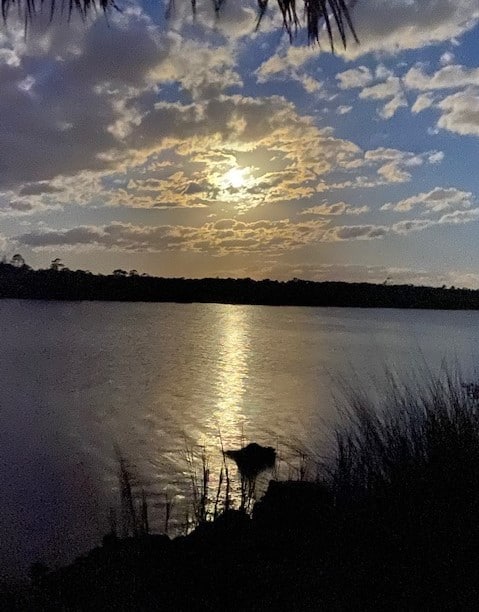 Full Moons for the remainder of 2021:
July 23 – Thunder Moon
Aug 22 – Sturgeon Moon, also called Green Corn Moon
Sept 20 – Harvest Moon, also called Corn Moon, Fruit Moon, Barley Moon and Hungry Ghost Moon
Oct 20 – Hunter's Moon, also called Blood Moon, Harvest Moon, Drying Grass Moon, and Travel Moon
Nov 19 – Beaver Moon, also called Frost Moon, and Snow Moon.
Dec 19 – Cold Moon, also called Oak Moon, Moon Before Yule, and Long Night Moon.