The event and concert venues of Hernando County once again will resound with the sonorous cadences of classical music, as performed by young musicians at the dawn of their creative careers. After a year in which public performances were impossible, the Hernando Youth Orchestra is ready for a comeback; but first they need a few things from their fans in the community. The Hernando Youth Orchestra is putting out an APB (art points bulletin) for: a place to rehearse, musical instruments, musicians, and memories.
Since 2007, the Hernando Youth Orchestra has developed and showcased the musical talents of area young people. The orchestra performs free of charge for the community, and costs nothing to join. Some of their venues have included Art in the Park, assisted living facilities and homeowners associations, the Brooksville Town Hall Christmas Celebration, Stage West Playhouse and the Om Center in Spring Hill, and various other community events throughout the year. Yet before they resume their 2021-22 performance season, they need a place to hone and develop their skills.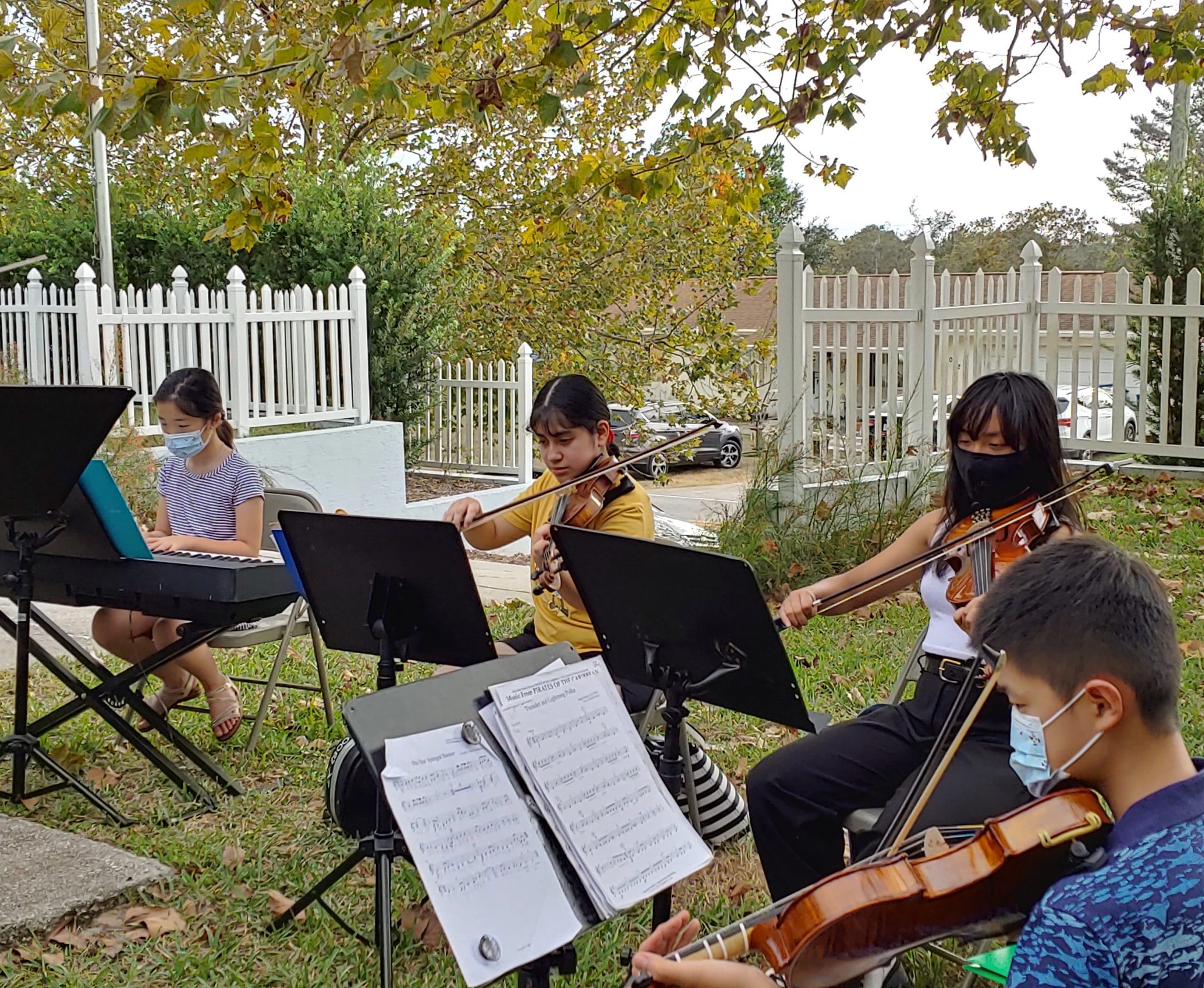 "We need a place to rehearse," said Conductor John St. John. During the past year, the orchestra rehearsed in the backyard of Ellen Paul, executive director of the Hernando Youth Orchestra, practicing social distancing measures in the process. "We need a permanent rehearsal space, a covered space where we can rehearse in any weather, a place where we will have enough room and good acoustics," said St. John. "A place where we can rehearse Sunday afternoons, when the kids are out of school and the parents are free to bring them to rehearsal."
Affordability is another key feature of their desired rehearsal space. "We're a nonprofit," said Paul. "So cost is a consideration."
The Hernando Youth Orchestra also accepts instrument donations of all kinds. The orchestra features violins and cellos (the orchestra even features a string quartet, for which an audition is required), flute and other woodwind instruments, pianos and percussion instruments. More than that, the orchestra needs young musicians to play these instruments.
"As they grow older, our members go on to college or move away," said St. John. "We need to put out an APB to any young musician who plays an instrument," said Paul.
The orchestra gives back to its young performers, and in a variety of ways. The orchestra is free to join, and those interested are not required to audition for the main orchestra. They need only attend orchestral rehearsal sessions. It also provides free of charge instrument and sheet music loans and low cost music lessons for participants. The orchestra is staffed entirely by volunteers. And as an added bonus, they can get community service hours they need for school. Participants also get uniform shirts that proudly declare their membership in the orchestra. And they learn to play everything from The Magic Flute (Overture) by Wolfgang Amadeus Mozart to the Finale to the 5th Symphony by Ludwig Van Beethoven, Hallelujah Chorus by George Frideric Handel to Ode to Joy by Ludwig Van Beethoven. They also get the opportunity to play newer pieces, such as John Williams' Star Wars and Harry Potter themes. And most of all, they get the opportunity to learn.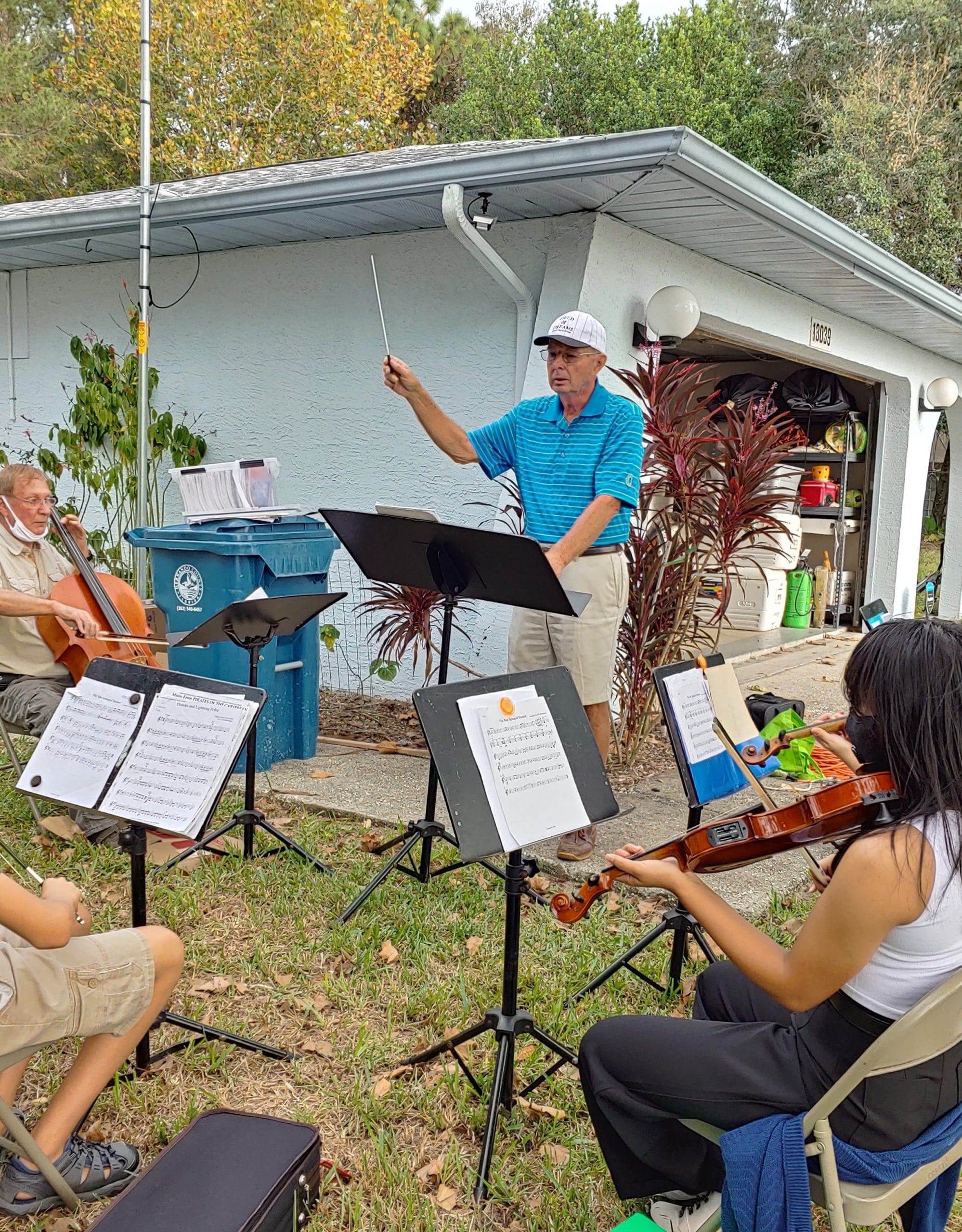 "Music is education for the brain. Studies show that kids who play music do better in academics," said Paul. In educating their musicians and entertaining the public, the Hernando Youth Orchestra has amassed a most extensive and impressive history. one about to be made a matter of record, thanks to an upcoming DVD that will document the history of the orchestra since its inception in 2007. "The DVD will feature pictures, articles, pieces of our history," he said. "We're using a professional videographer to make the DVD." Community contributions of photos, stories, anything that chronicles the orchestra's history are welcome to complete the project.
If interested in participating in the Hernando Youth Orchestra, or in offering low or no-cost rehearsal space, instrument donations, or items for the video project, call (352) 544 8105,  or visit http://hernandoyouthorchestra.org/contacts.html.