Frank Cavaliere, NYC Firefighter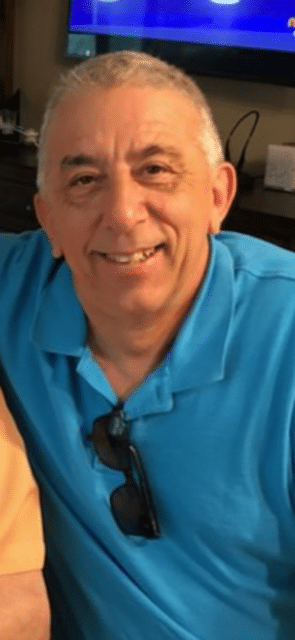 My boyfriend is a local retired NYC firefighter and was a first responder on September 11, 2001.
On 9/11/2001, Frank Cavaliere, a New York City Firefighter, had the day off of work.  He was in Pennsylvania at home.  When he heard the news about the World Trade Center, he did not hesitate to get in his car and drive to the city, where he would carry out his firefighter duties, dispatching firefighters to their positions and helping people get off the island.  This was a notable act of dedication, bravery, and courage, which are the common qualities of people who are firefighters, people who choose service to others for their career.  Frank's actions that day saved lives and changed history forever.
Today, Frank, my boyfriend, lives in Brooksville and is retired from NYC Firefighters.  He is known to his friends and family as someone who continues to live his life selflessly, as he did on September 11th. Without a doubt, he continues to help those in the neighborhood and community regularly by making the daily decision to do the right thing by others.   He will tell you it is the only way to live your life.
On this 20th anniversary, I would like to honor Frank, and all the other people who gave so much of themselves to protect and save people on that day and throughout their careers.
Frank is my hero.
–Lisa Porcelli, Brooksville, Florida
Captain Rivera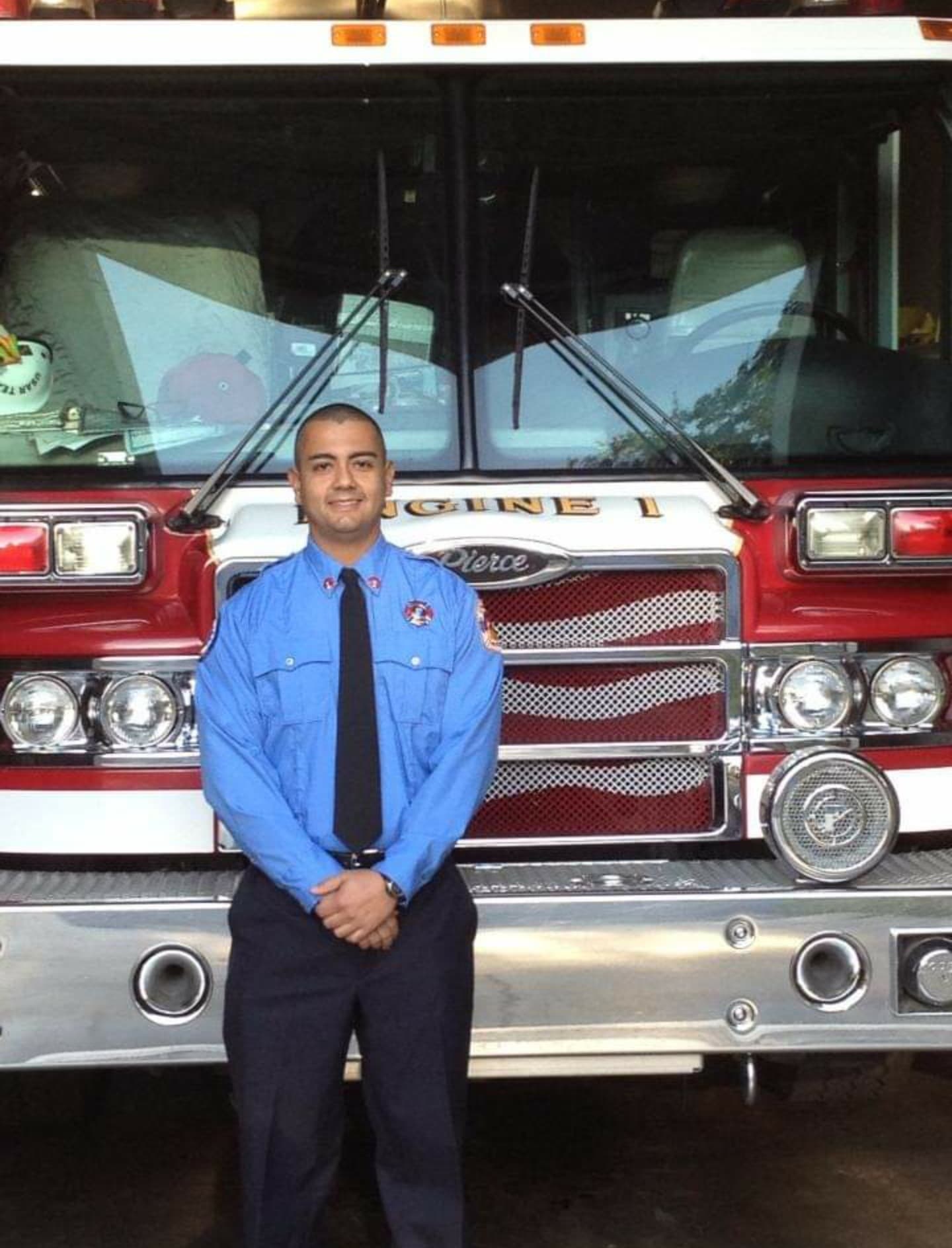 On this 20th Anniversary of 9/11, I would like to honor my dad, Captain Rivera. He is a First Responder and Captain at Station 1. My dad is a hard worker that everyone can count on. He saves lives while at work, and when he's home, he takes care of all of us if we are sick or hurt. He helps his family, or anyone else that needs help, even if he's not working. I am very proud of my dad!
Gabe Rivera
6th Grade, Powell Middle School
 Deputy Chief Raymond  Downey and Detective Joseph Vigiano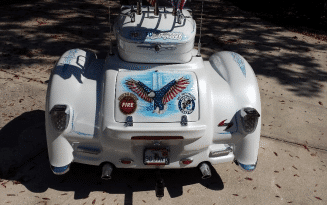 Throughout my 40 year career spent in the fire service I had the opportunity to work with a group of FDNY  and NYPD members. Two of those members of the respective units listed are Deputy Chief Raymond  Downey and Detective Joseph Vigiano.
Chief Downey had been one of my instructors in the past and acted like a mentor to me and convinced me  to follow the rescue aspect of firefighting. Chief Downey not only served NYC, he also served his country  as a U.S. Marine. Chief Downey was the driving force for the creation of the Special Operation Command  (SOC) which is made up of some of the best trained and outfitted FDNY members. He is also from a fire fighting family having two brothers who were members and two sons who followed in their father's footsteps. Chief Downey was one of the most
respected FDNY members and one of the highest and most decorated members.
Detective Vigiano who was known as "Joey Vig " was a member of the elite group of the Emergency Services Unit (ESU) of the NYPD. Not only was he an ESU member, he was also a member of his local fire department. I had the opportunity to work with Joey the weekend before that fateful day. As it affected  many families who lost loved ones, it was especially hard for the Vigiano family as not only was there Joey's loss, there was also the loss of his brother John, a member of the FDNY. Joe's wife was also a NYPD member and his father was a retired FDNY captain. Also following in his father's footsteps is a son. Joey had been shot and stabbed multiple times in his short career and was one of the most decorated members of the NYPD.
Because of these two heroes, I wanted to pay respect to them by having my motorcycle done with a memorial to them.
RIP brothers, God Bless and NEVER forget September 11, 2001.
Respectfully,
Bob Price, Brooksville