by MARY SHELDON
The front doors of the May-Stringer Museum in Brooksville are hung with black wreaths at this time. It is a custom from the Victorian era when someone in the house has died. Board of Director member Gary Spurlock recently passed away and we honor him with this old tradition. The wreaths were often made of black crape and tied with white ribbons.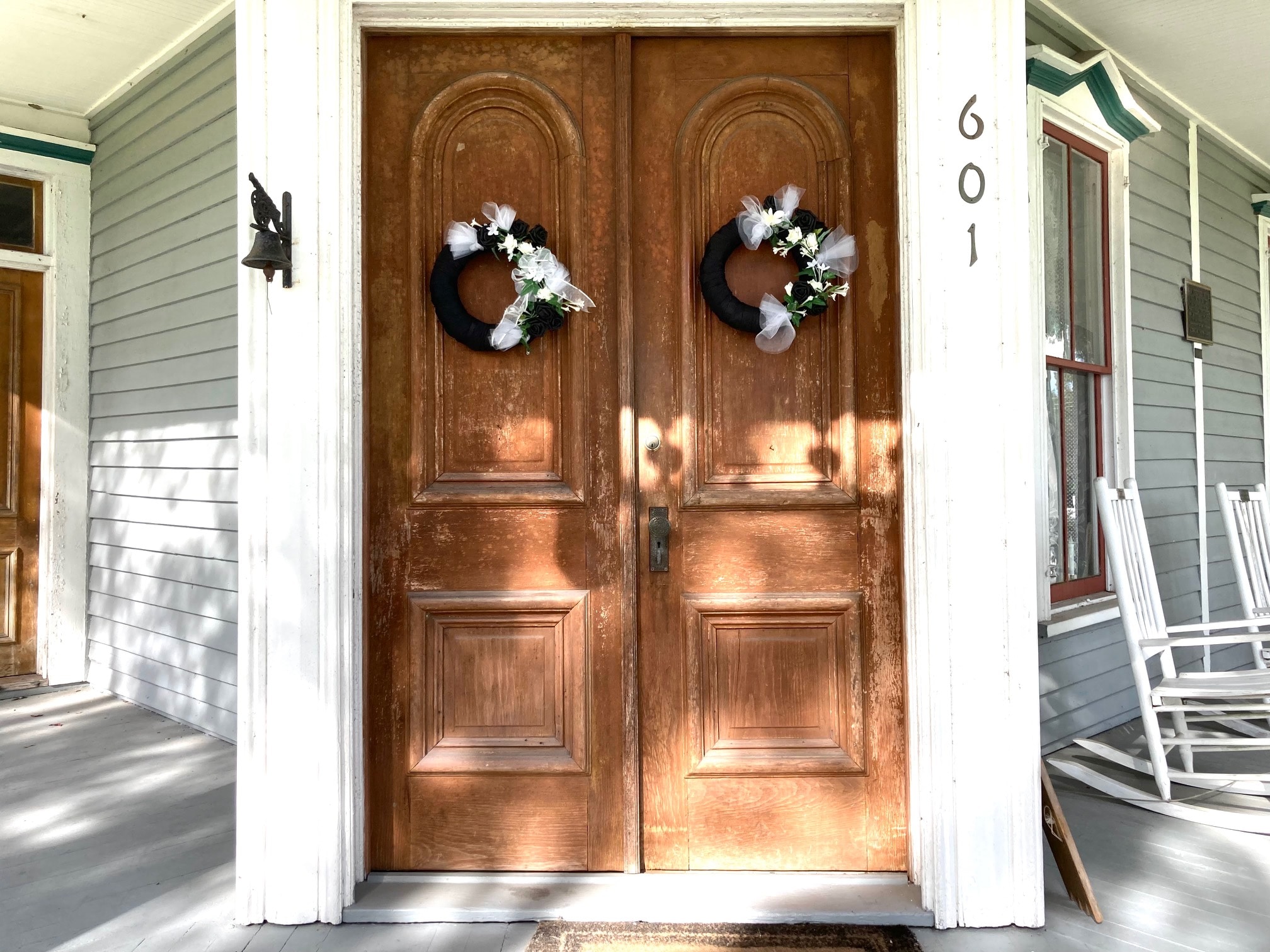 In a time without emails, texts and other electronics, a mourning wreath was hung to notify unknowing guests that a household member had passed.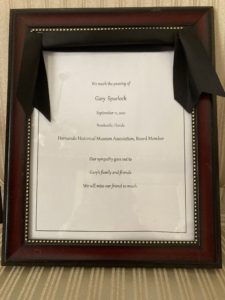 Among other traditions of the time, a visitor would not ring a doorbell, but would knock softly so as to not disturb the mourners. The doors of some homes were left slightly ajar so visitors would quietly walk into the home to offer their condolences.  
The Museum Schedules! 
The May-Stringer in Brooksville – Tours Tuesday – Saturday  11am – 3 pm – 352-799-0129
The 1885 Depot – Tours Friday – Saturday   Noon – 3 pm – 352-799-4766 
The Countryman One Room Schoolhouse is open Saturdays Noon – 3 pm – 352-515-3054