Friday evening, October 15, the Greater Hernando County Chamber of Commerce held its annual Hernando Untapped. It was an opportunity for people to gather outside, listen to music, sample local beers and other potent potables, taste the fares of local eateries, visit with political candidates and learn about local businesses and organizations.  
Pulling off an event like this doesn't happen without a lot of support from the community –in terms of attendance and sponsorships to pay for the event, as well as vendors' fees and volunteers.  
"We started planning this event in March. The only small hurdle we had was that, due to breweries being shut down for most of 2020 and staff shortages, we were only able to do get 25 individual beer and wine vendor booths," stated Senior Administrative Specialist Jennifer Monaco.     
One advantage this year's event had over the 2019 event was that the weather cooperated. Two years ago it rained the entire night. This year, the weather was clear and, despite the heat, everyone seemed to be enjoying themselves.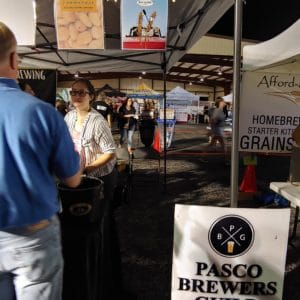 Nineteen retail/service companies and political candidates showed up to promote their businesses or their candidacy. There were six food trucks selling everything from lobster to kettle corn. In the VIP hangar, eight pubs, restaurants, and distilleries gave out samples of such goodies as chicken wings, donuts, and locally distilled rum and whisky. In the outside area, eighteen vendors gave out samples of their wares−from cigars to wine to home-brewed and commercially-brewed beers. A Jimmy Buffett-style band called Caribbean Chillers performed reggae and rock favorites. 
More than 900 people showed up to enjoy the evening of food, drink, and music.
One of the attendees, Ann Hines, commented, "It was a really fun evening – well-executed and I enjoyed it immensely. I especially enjoyed the VIP area. All the food samples were delicious and I thought the booths outside were very interesting. I like supporting local businesses. I also enjoyed talking with the politicians. I enjoyed the booth with the homemade mustard samples and I liked the ginger cookies I bought there!"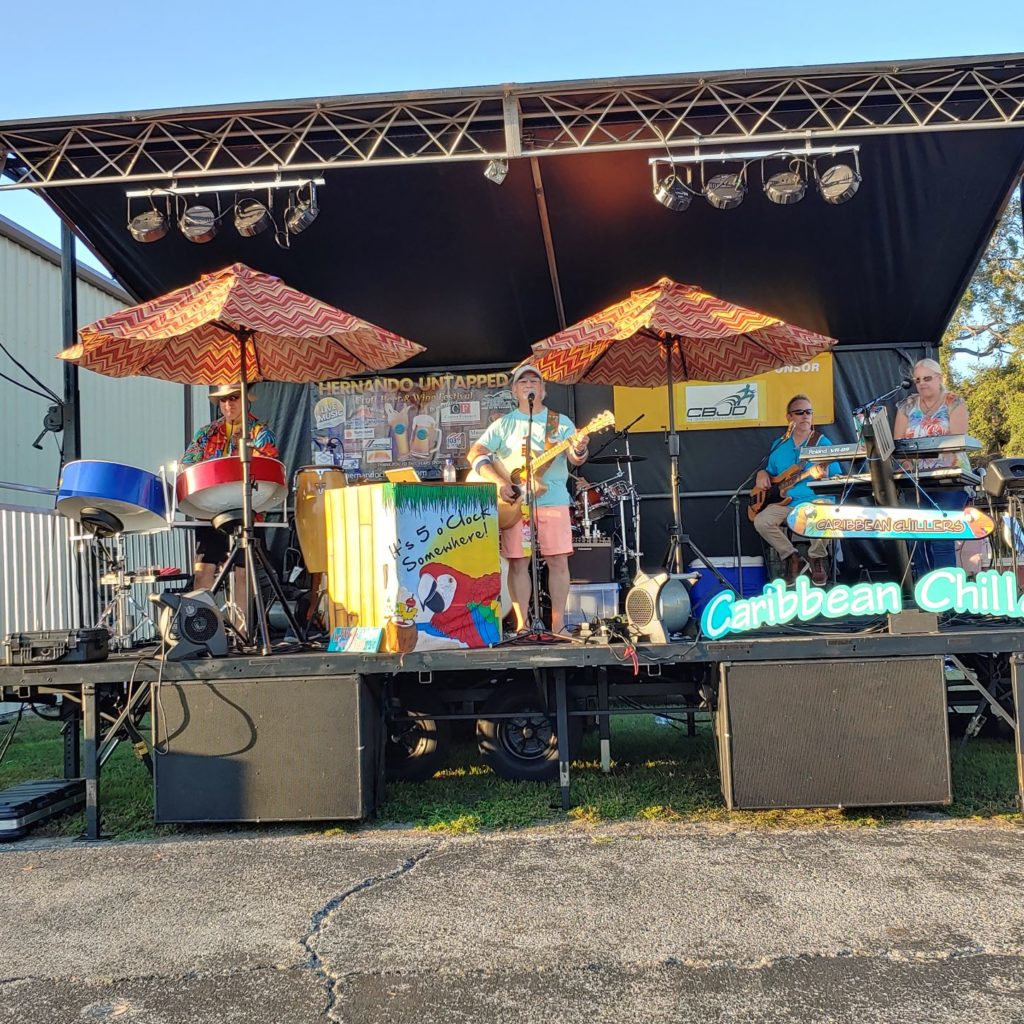 The Pasco Brewers Guild had one of the more interesting vendor booths. This organization is made up of folks who brew beer at home. At least ten individuals were there, each with their own special brew to sample. These men and women participate in contests and beer festivals on a year-round basis. If you're interested in finding out more about the guild or becoming a member go to their Facebook page. 
Another unusual business that participated in the event was Elsa's Special Treats, a home-based business owned by Elsa and Paul Karasiewicz. They make and sell mustards – from spicy to mild, baked goods and preserves. You can find them on Facebook. 
Jeff and Katis D'Angelo were at the event representing Champ 1 Research Foundation, an organization they started in 2018 after their son, Jeff. Jr ("JJ") was diagnosed with CHAMP1, a rare neurological disorder. Their goal and that of the other families involved in the organization is to find a treatment and cure for children affected with CHAMP1 mutations. For more information go to www.CHAMP1Foundation.org.   
Not resting on their laurels from this year's successful event, Ms. Monaco and the rest of the chamber staff and members will soon be planning next year's Hernando Untapped. 
"We have great relationships with our local brewers and anticipate 2022 to be a very successful event. We are all looking forward to it!" Ms. Monaco concluded.