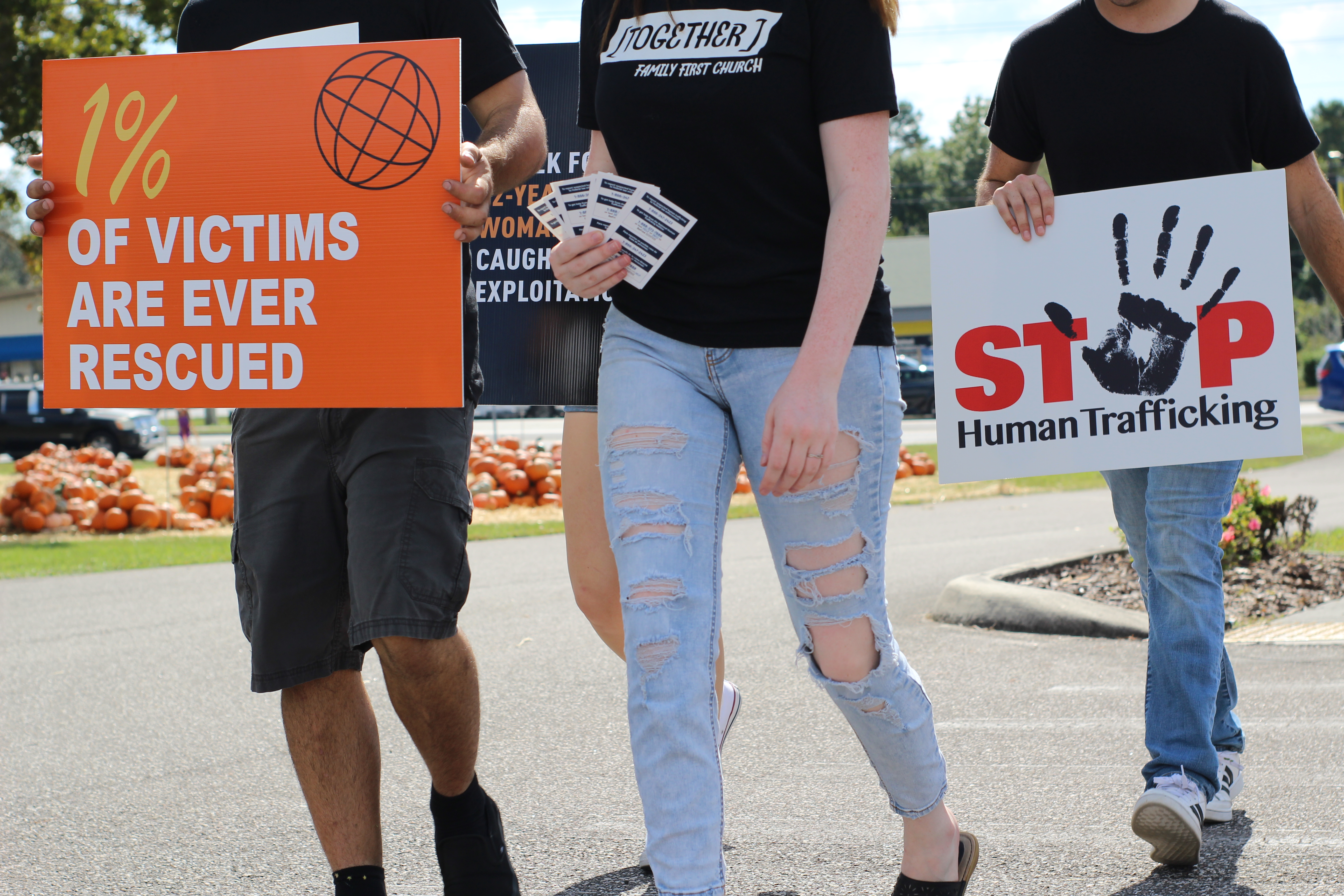 The Hernando County Ministerial Association (HCMA), a cooperative of more than 25 multi-denominational churches in Hernando County, sponsored The Walk for Freedom on Oct. 16, 2021.  The Walk for Freedom was a free event to protest human/sex trafficking. The walk began at Family First Assembly Church and proceeded along Spring Hill Drive towards the intersection of Mariner Blvd.  The Walk for Freedom is a national event hosted by A21 (www.A21.org), a national organization committed to the fight against human trafficking.
"It's a pandemic in our culture, it's scary and it's dirty," said Cesar Omar De Pablo, President of the Hernando Christian Ministerial Association. "Most people don't want to talk about it."
Assistant State Attorney for Florida's Fifth Judicial Circuit and Special Victims prosecutor Erin Daly has focused her career on prosecuting sex trafficking crimes and attended the walk on Saturday.
"It really is occurring in Hernando County," she said. "Victims are reluctant to come forward. When they see events like this, that the community is supporting them, they'll find their voice and come forward."
Events like this also make parents aware that human trafficking is a real threat and their child could be a potential victim if they do not take the opportunity to educate their children. 
"It's about parents being engaged, not helicopter parents or absentee," said Keisha Cason, Assistant State Attorney for Florida's Fifth Judicial Circuit based in Sumter County. "It's finding a balance and having ongoing conversations about online safety."
De Pablo sees "education and nonviolent protest" among the toughest weapons against the anti-trafficking movement.
"We will do God's work and protect the vulnerable. We will not be silent," he said. "It's time for the community to make their voice heard."
Megan Hussey and Axl Edward David contributed to this article.