Now that County Road 578/ Ayers Extension is nearing completion, fast-track permitting and construction of multi-family (MF) and single-family (SF) communities are underway. The residential boom is in the land development stage east of the Suncoast Parkway and west of Trillium Boulevard. Building permits are being filed for projects east of Trillium and along that section of County Line Road. 
The Ayers Road Extension project, a 3.5 mile, four-lane divided highway bordered by a paved, 11-foot multi-use path and uninterrupted sidewalks has spawned a mini-suburban sprawl. A peek at Hernando County's building permit applications for parcels near the mouth of the new highway at county line is remarkable. Builders and developers sensed opportunity along the new road that meanders through abandoned pastures early on, some more than a decade before the road project broke ground.
Before the four-lane County Line Road 578 to Ayers Road extension, about 80 percent of County Line was two lanes. Two remaining FDOT projects that would see the entire heavily traveled road converted to a divided, four-lane highway are in planning stages but as yet unfunded.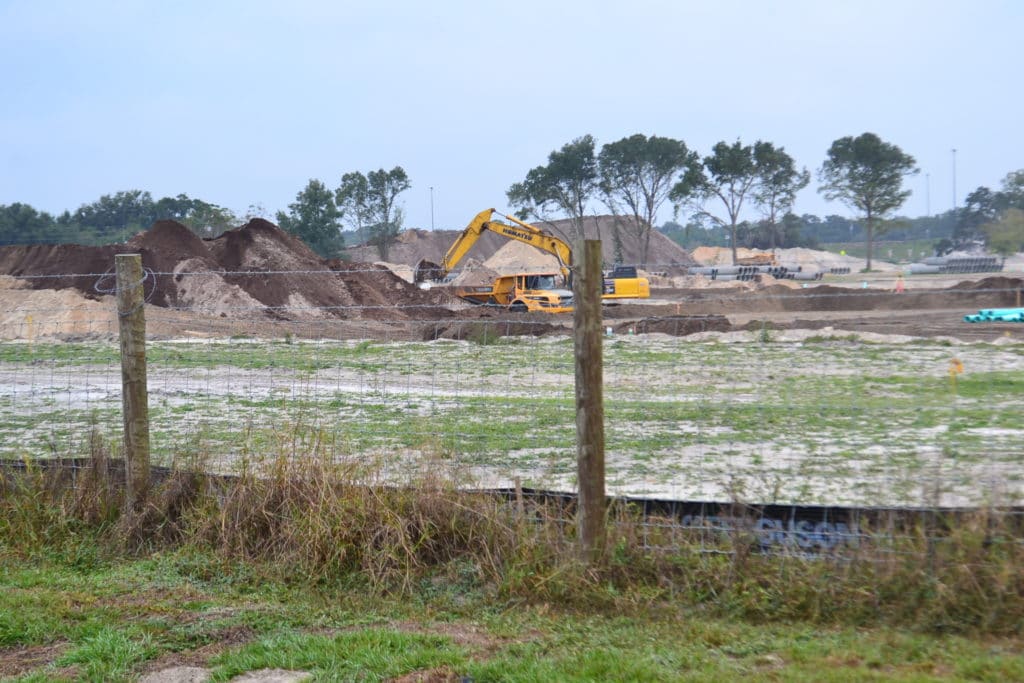 Currently, the divided four-lane Ayers Road extension is partially open, with most construction now focusing on the completion of County Line Road where it bypasses the Ayers Road cut-off.
Among the largest of the impending residential projects is Authentix Suncoast rental apartments. The apartments are to be constructed on 18 acres within 34.4 acres next to the parcel's southwest border with the Trillium community. The existing Trillium community consists of more than 860 SF homes. Initially, Authentix seeks to build 264 rental units, however the property is zoned for up to 400 units.
On an adjacent 15.23 acre track between the proposed Authentix apartments and County Line Road, up to 125 Single family homes are also slated to be built according to Suncoast Investment Group of Hernando County and Investco Properties, LLC.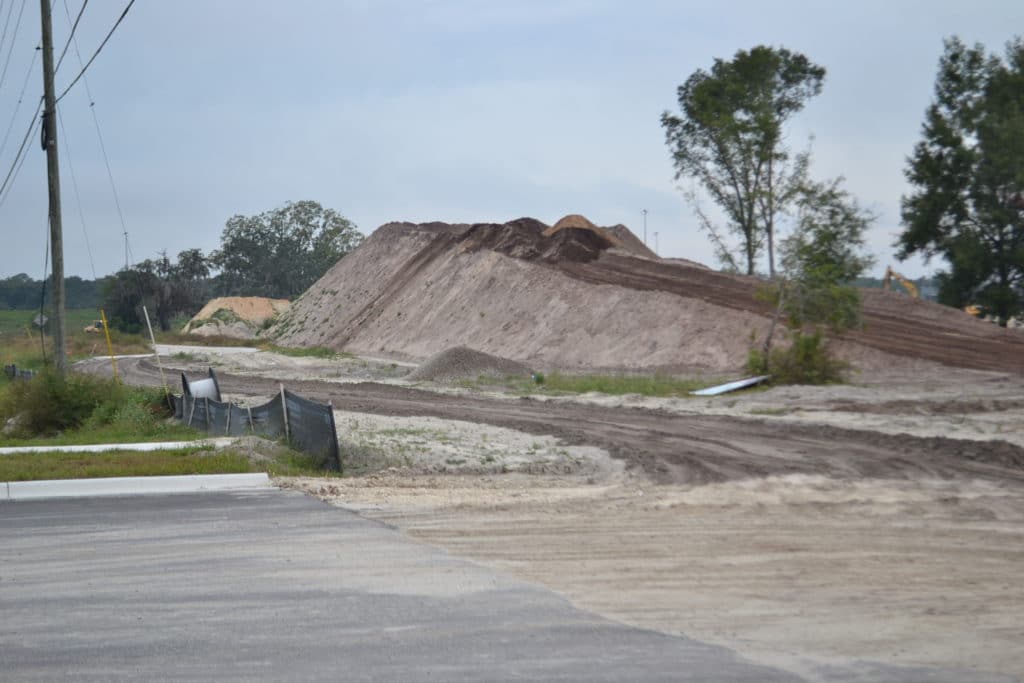 Capping off the proposed developments across the nearly 35 total acres are 12 smaller lots facing County Line Road that are zoned for commercial enterprise.
The construction wave of MF rental units does not end west of Trillium Boulevard. On a 10-acre tract east of Trillium Boulevard that was purchased a decade ago by Marc Marconi, Marconi Pashley, LLC, Marconi plans to build an apartment complex with up to 160 units. Marconi's project is to be constructed on the west side of Trillium Blvd. across from the original Trillium model-home sites which are now private residences. Access to the apartments will be at County Line Road, with an emergency access point at Trillium Blvd.
Another 19 acres west of Trillium Blvd. and north of County Line Road, owned by Bonny A. Sanchez and Norma Gonzalez Sanchez and represented by Coastal Engineering Associates, Inc., is set to be developed as a 156-unit MF apartment complex. The apartments will also feature access from County Line Road but with an emergency access point at Korbus Road. The project has been in the planning stage since 2018.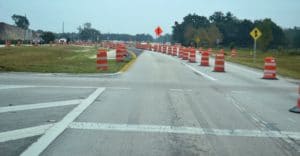 Hernando County recently sought and won $6.1 million in funding from the Florida Growth Fund. As the mini-construction boom around the Ayers Road Extension indicates, Hernando County could definitely use this state funding.