It's really no wonder how Harry Johnson came to be the Director of Hernando County's Parks and Recreation.  He worked for the county department for nearly 15 years.  The avid outdoor enthusiast and nature lover's legacy to his family is shared by his wife, Penny, daughter Brittany and son Thomas Tarulli, and two granddaughters, Maddison and MaKenna Tarulli who may just follow in their papa's footsteps as well.
We lost Harry earlier this year due to illness. Penny told us that in their family, "He is known as the fun uncle, the fun dad, and the fun grandpa,"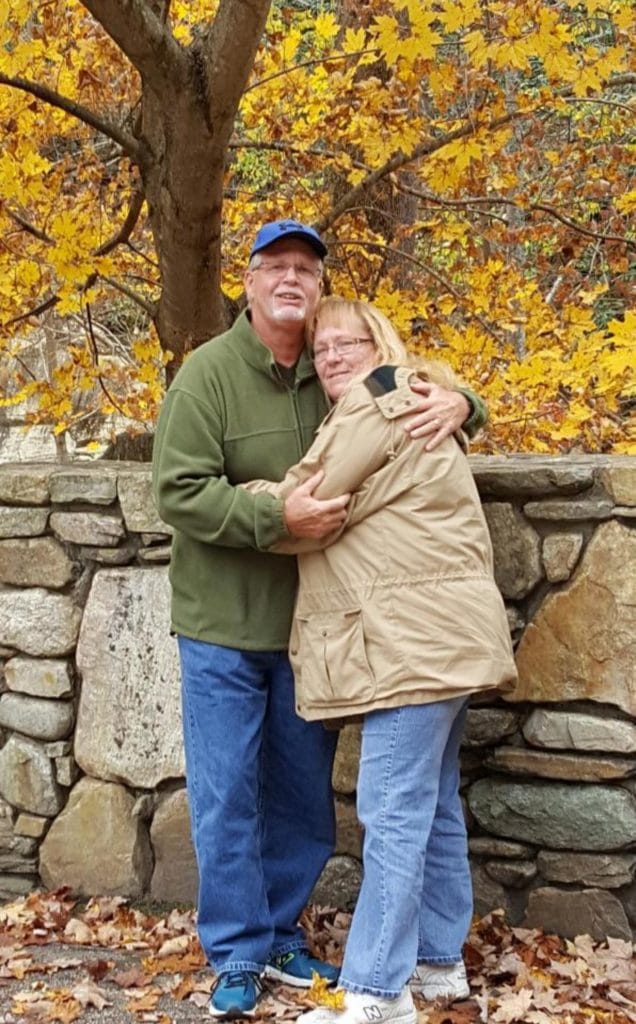 Penny reminisced about her life with Harry; the YMCA program he started, a wide range of outdoor activities, and yearly vacations in the mountains of North Carolina, for starters. Above all he was a family man who adored his wife, children and grandchildren, and continued to call his mother every night, well into his adulthood.  He and his brother-in-law (Penny's sister's husband) were "best buddies."
Harry also loved golf, tennis, and basketball.
A resident of Hernando County since he was five, Harry was running Hernando County's first YMCA from his home, and using the grounds of some area churches as well. When he and Penny started dating, the YMCA was actually breaking ground to build the current facility located on Mariner Boulevard in Spring Hill. Penny started teaching after school programs, and after the YMCA completed construction, they married in 1993.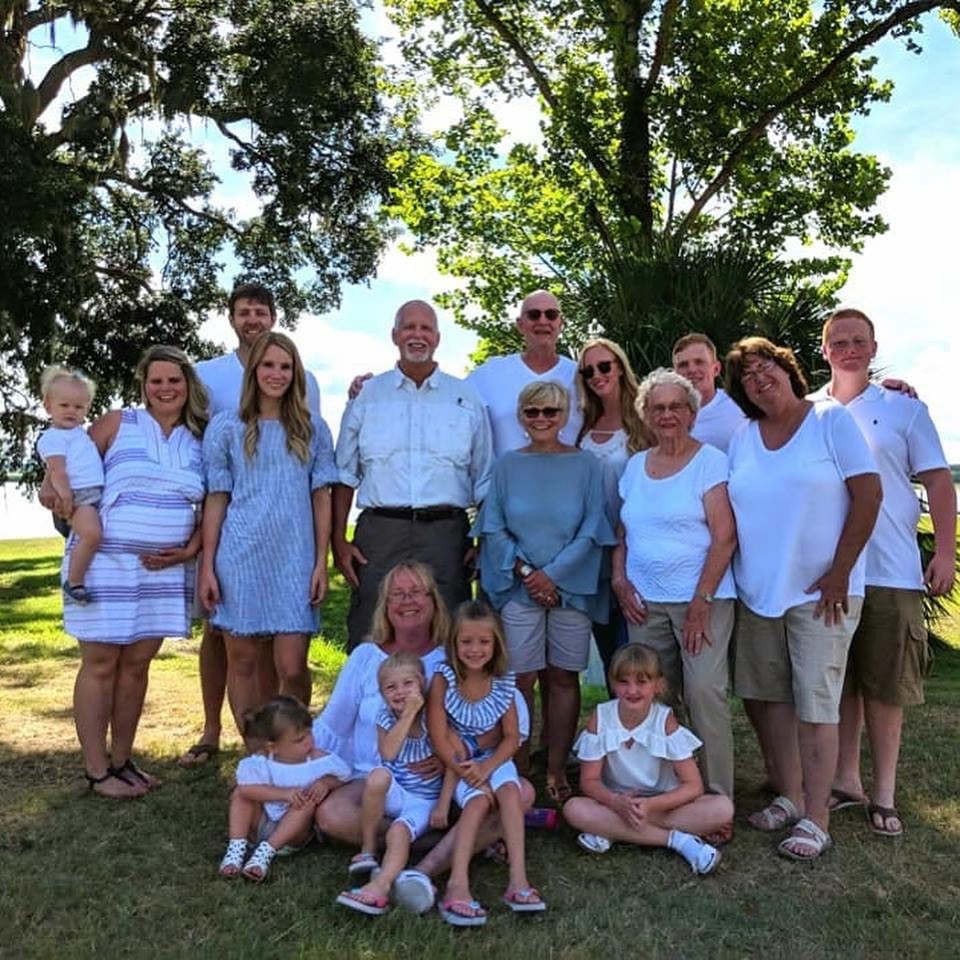 Thomas was nine years old when the two wed, but Harry raised him no differently than he would a biological child.  When his daughter Brittany was born, she would grow very close to her father, who taught her to love sports and outdoor recreation. "She's basically followed in his footsteps and she's made a name for herself already in Hernando County."
By the time she was five Harry had her playing basketball and Thomas was playing football, and hockey.  Because there was a nine year age difference between the two, Harry took Thomas deer hunting first, but Brittany also learned how to hunt when she was old enough.
During high school and college breaks, Brittany went on to referee girls basketball for Notre Dame Catholic School and the YMCA.  "We father-daughter teamed for 3 years straight for Notre Dame Catholic School boys and girls basketball.  It seemed like everywhere I went, everyone knew my dad, from kids to adults. He always had his hand in sports."  Brittany hopes to open her own Christian Adventure Summer Camp one day.
Penny said of their early relationship, "The only thing (Harry) didn't bargain for was an animal lover. And not just dogs, but horses and chickens and rabbits. I helped the rehabbers in this area rehab deer and raccoons and squirrels… I've slept on the floor with deer before."  Harry adapted, sharing in the feeding fawns, playing with pigs and raccoons and all of the other animals that came to their home. 
Harry went horseback riding from time to time.
Harry and Penny raised a pig from infancy. It wasn't uncommon for Harry to play with Lillly or even snuggle with her. They found out that unlike some usual pets like cats and dogs, Lillly was very respectful of the humans' personal space while sleeping.  When she was little, Lillly took car rides with Harry.
"He had her so spoiled. She's still spoiled, but now she's a bully in the house." Evidently, Princess Lillly was trained by Harry to command the attention she deserves.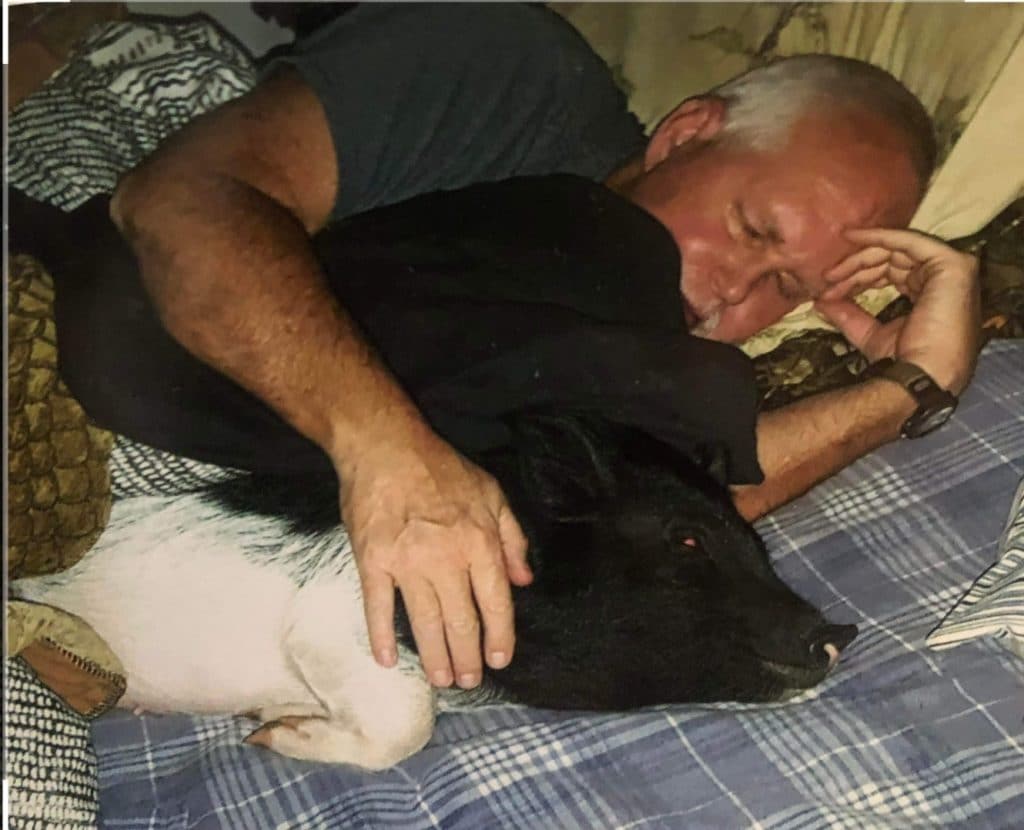 Family vacations to the mountains in North Carolina were an annual event. Penny described the outdoors with Harry and the rest of the family.  "Whitewater rafting, kayaking, floating down the river on rafts… climbing, taking hikes, looking over the edge of the mountain …"  The list of things Harry loved was enormous. 
He also had a great sense of humor and loved joking around with his family. Remembering one vacation, Penny said, "My sister's husband and (Harry), are very close and they both went and got these dorky teeth that looked like half of them missing."
Penny described a time while visiting the Dominican Republic where Harry picked up a centipede, which Penny described as being about six inches long.  "And our guide came by to take us on one of our excursions. We were all excited about telling them how Harry had helped that centipede and (the guide) just looked at Harry… (Centipedes) are poisonous over there!"  Harry was unhurt, and the centipede spent time with Harry just exploring his hands before he was returned safely to the dirt of the island nation.
At work, Harry was dedicated to the Hernando County community.  When in the hospital, he often spoke of getting back to work. He left the county with over 700 hours of PTO (paid time off), over 17 weeks, available to him.
Well known in the community, Harry usually always met someone, or a few someones he knew when visiting local establishments.  "Anywhere we'd go, we'd be in a restaurant, and then someone waves, 'Hey, Harry!' and come over and start talking about baseball, or football or something."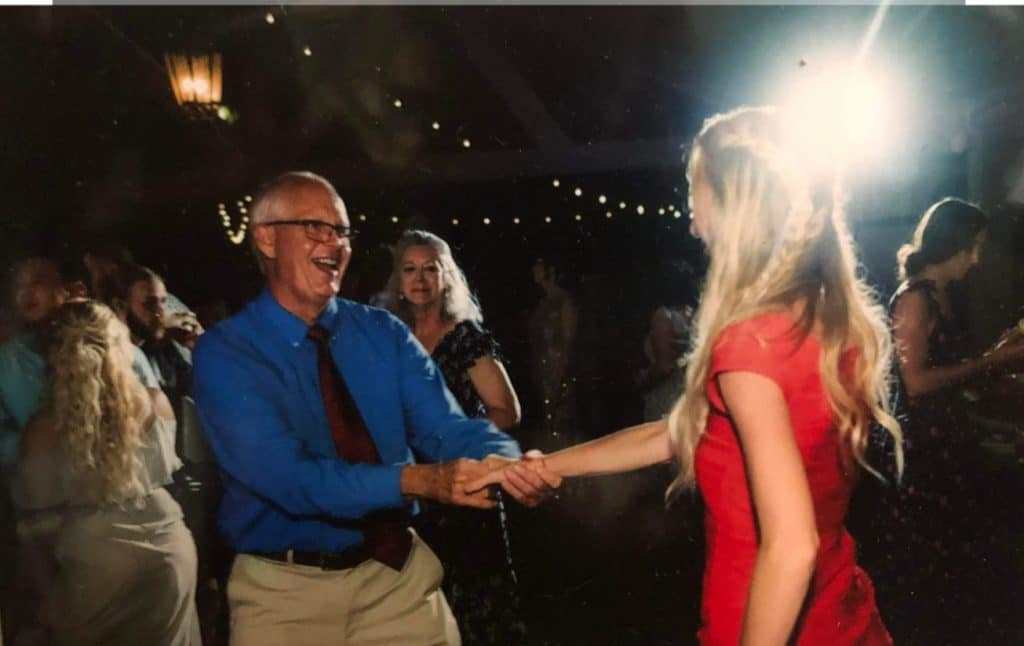 His ability to mobilize the community also benefited the Cystic Fibrosis Foundation.  One of Harry and Penny's granddaughters was born with Cystic Fibrosis (CF), a condition that causes problems with breathing and digestion. 
Harry, of course, organized annual events to raise funds to benefit research and treatment of Cystic Fibrosis. The affected granddaughter is doing well, which Penny attributes to a new medication.  
Many people throughout Hernando County are proud to have known Harry Johnson.  He will be missed.
For more information on CF, please visit cff.org.