Saint Leo University and the Pasco Sheriff's Office have jointly created the Mel Greene Institute to Combat Human Trafficking. Saint Leo University and the Pasco Sheriff's Office agency called Florida Forensic Institute for Research, Security and Tactics (F1RST) named the institute for the late Spring Hill resident and philanthropist Melvin T. "Mel" Greene. Greene passed away in 2020 at the age of 92 after a life spent helping others in his adopted state of Florida, and beyond. Friends and associates of Mr. Greene decided steering grant resources to the new Institute would be a fitting way to pay tribute and carry on Greene's legacy.
Mel Greene's son, Danny Greene, of Indian Trail, North Carolina, had this to say about the Institute being named for his father, "My dad joined a Rotary Club some 50 years ago and it was life changing for him and our family. Combined with the Jewish practice of "Tikkun Olam" (repair the world), he was always active in countless community projects to help improve the quality of life for so many. Everyone would call Mel when they needed to get a project organized as his passion and leadership were admirable.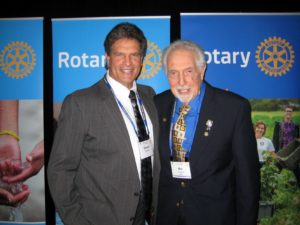 Throughout my life, he always reminded me of 'service above self' and of the importance of giving back…he truly had a heart for the hurting. Before his passing, Human Trafficking was so disturbing to my dad that at 92 years old, he got the process in motion to fight this horrible, modern day slavery. I'm honored and thrilled to see the Mel Greene Institute to Combat Human Trafficking at Saint Leo. In life, he inspired many and his legacy lives on."
Saint Leo University Assistant Professor Karin May currently directs the university's involvement with the Institute and related public affairs programs. "Human trafficking has continued to be a horrible crime that is present within Florida, as well as within national and international borders," said May, who worked in law enforcement for the protection of children and the elderly from abuse before joining the academic world.
Human trafficking crimes represent an increasingly important and fast-developing aspect of local police work as agencies battle an array of often well-funded trafficking operations. Human trafficking, as defined by Homeland Security, involves the use of force, fraud, or coercion to obtain some type of labor or commercial sex act. Human traffickers are difficult for law enforcement to spot because traffickers use violence, manipulation, false promises of well-paying jobs or romantic relationships to lure victims into trafficking situations.
May says the Institute will focus on three counties including Hernando, Pasco and Citrus to raise and maintain awareness of the "dangers and the means that criminals use to trap children and adults."
May said "It makes sense for us to focus regionally on Hernando, Citrus, and Pasco counties to heighten and maintain that level of awareness among the public. We are also delivering new learning to college students who are interested in public safety careers and to current law enforcement practitioners who want and need updated material about detection and prosecution of criminals."
The Pasco Sheriff's Office was more than happy to partner with Saint Leo on this institute, according to Rogerick Green, director of F1RST, which frequently works with teaching institutions and professionals to disseminate new, applied knowledge meant to improve public safety operations. The two organizations have worked on projects in the past conducting seminars on leadership development, natural disaster and emergency management for professionals in a variety of agencies in different local communities.
"We at F1RST- PSO are inspired by the partnership with Saint Leo and the Mel Greene Foundation to expand our efforts to support human trafficking survivors and to educate our community on identifying and reporting human trafficking," said Green.
In recent years, Florida emerged as the third-ranked state in the nation for human trafficking activity with traffickers using trapped individuals for commercial sex rings, unpaid manual labor, and other profit motives.
May, of Saint Leo, says some of the first public-facing events will involve sponsoring speakers who can boost the public's awareness of the prevalence of trafficking. One Saint Leo class already benefitted from hearing from two speakers provided through connections with the Mel Greene Institute – one a judge, the other a survivor of human trafficking.
Public awareness was amplified in January, the month established in the United States as National Slavery and Human Trafficking Prevention Month.
Below is further information available at the webpage: Mel Greene Institute to Combat Human Trafficking | Saint Leo University:
An established resource for anyone who needs help or who suspects related wrongdoing is the National Human Trafficking Hotline. Call toll-free 1-888-373-7888 at any time. Text 233733. The TTY number is 711. And people can use the chat function at www.humantraffickinghotline.org/chat.