TAMPA- One of the reasons why Tom Brady is returning to the Tampa Bay Buccaneers for his 23rd season, third in Tampa, is because he knew the team would be aggressive in signing players towards another Super Bowl run.
Tampa Bay has made sure to live up to the billing of bringing in more talent to help with capturing the franchise's third world championship, as the Buccaneers announced the signings of former New York Giants' safety Logan Ryan and Atlanta Falcons wide receiver Russell Gage. Both were starters for their respective teams in 2021.
The additions weren't the only ones made, however, as the Buccaneers also traded a 5th round draft pick to the New England Patriots in exchange for starting offensive guard Shaq Mason. Mason blocked for Brady when he was in New England and will be the replacement for the now-retired Ali Marpet. Mason will be heading into his eighth season in the NFL and has started 111 of 116 games during his time in New England.
The signing of Ryan, another former teammate of Brady's back during the days with the Patriots, was another big pickup for the Buccaneers but on the defensive side of the ball. Ryan, 31, was a team captain with Giants and started 15 games and made a career-high 117 tackles and two fumble recoveries. For his career statistics, Ryan has recorded 705 tackles, 18 interceptions, and 13 sacks. Ryan played alongside two Super Bowl-winning New England clubs.
The other big key acquisition of the off-season on the offensive side was signing Gage from the Falcons. Gage, a former sixth-round draft pick from LSU, finished the 2021 season with 66 catches for 770 yards and four touchdowns. For his career, Gage has played in 61 games and notched 193 catches for 2,065 yards and nine touchdowns. Signing Gage proved to be vital, as they needed to replace the production of Antonio Brown, who was released last season.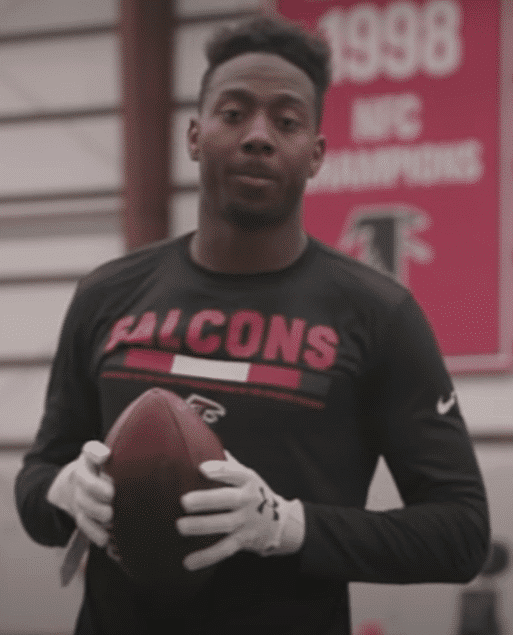 It's still a very busy off-season for Tampa Bay, as they are still looking to re-sign tight end Rob Gronkowski and running back Leonard Fournette. Both were key cogs in the lineup all of last season. The 2022 NFL Draft is slated to take place starting April 28th to April 30th in Las Vegas.
Andy Villamarzo can be reached at [email protected] and follow him on Twitter @avillamarzo.