The following students are 2022's Valedictorians and Salutatorians. The Hernando Sun wishes you all the warmest congratulations on your graduation and best wishes for your next adventure!
Alexandra Fouad – Bishop McLaughlin Salutatorian
GPA: 4.5
College: University of South Florida
Planned Major: Biomedical Sciences
Extracurricular Pursuits:
In my free time, I enjoy swimming, playing soccer, reading, and hanging out with my family and friends.
Most looking forward to: I am most looking forward to the opportunity to take classes and join research clubs that will help push me towards my future career.
Who helped along the way: My parents and sisters have helped along the way by pushing me to always work hard and never give up.
Most Thankful for: I am most thankful to God, my family and friends and the amazing support and encouragement they have always given me.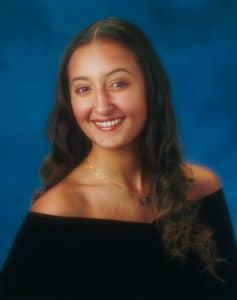 Ann Manuel – Hernando Christian Academy Valedictorian
GPA: 4.3137
College: University of South Florida
Planned Major: Biology
Extracurricular Pursuits: Participated in varsity tennis, National Honor Society, STEM Club, and student government. Plans on pursuing more opportunities to build on leadership and public speaking skills, as well as staying involved in community service.
Most Looking Forward To: I am looking forward to carving out my place in the world and continuing to learn as much about it as I can while meeting new people and forging new friendships, whether here in Florida, in another state, or abroad during an adventure.
Most Thankful For: I am immensely grateful for all the support from family, friends, and mentors. They taught me life lessons that I will take with me to the next chapter and gave me so many fond memories that will stay with me for a long, long time.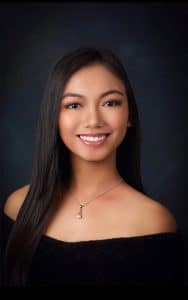 Audrey Adams – Hernando Christian Academy Salutatorian
GPA: 4.3304
College: PHSC
Planned Major: Orthodontics
Extracurricular Pursuits: I participated in Student Government at my school for one year and served as a representative. I have been a member of the National Honor Society for all four years of high school and served as the secretary my senior year. This year, I joined the Phi Theta Kappa Honor Society at PHSC. Outside of school, I am an active member of my church, First Baptist Church of Brooksville. I volunteer at my church and sing in the choir.
Most looking forward to: I am most looking forward to pursuing my college degree. I am excited to see what God has planned for my life, and I pray that I will always serve Him first. I am also looking forward to completing my Associate's degree at PHSC, then transferring to a college in Florida. I would like to become an orthodontist, and, one day, own my own orthodontic practice. In addition, I would like to minor in music. I love to sing, and I would like to use this gift to glorify God.
Who helped along the way: There are several people who helped me along the way, including my family and teachers. My family has supported, loved, and provided for me. They placed me at a Christian school, where I have been given the opportunity to learn more about God each day. Mrs.Hester has helped me to better understand math. She has also encouraged me to do great things for God's glory and has made me a better person. Mr. Crosby taught me how to have a biblical worldview and defend my faith. Miss Seidelmann made history class fun and always shared recent new updates with the class.
Most Thankful for: I am thankful for God, my family, and my friends. God is the sole reason for all my accomplishments, and I would not be where I am today without Him. I am thankful for my family, as they have always been there for me and motivated me. My best friend, Marian, has been by my side since eighth grade. I will forever be thankful for our friendship and our countless laughs! My voice teacher, Stephanie, has encouraged, inspired, and loved me. I could not ask for a better mentor! I am so thankful for all of you!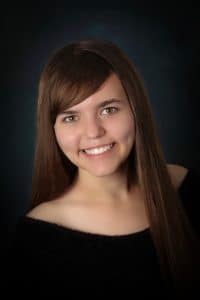 Elizabeth Mayercak – Spring Hill Christian Academy Valedictorian
GPA: 4.242
College: Pensacola Christian College
Planned Major: Electrical Engineering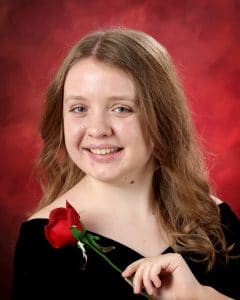 Britney Devine – Spring Hill Christian Academy Salutatorian
GPA: 4.105
Planned Major: Music/Vocal Education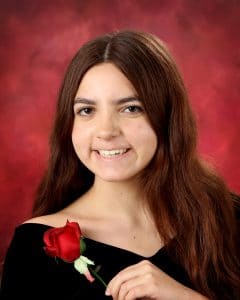 Rowan Krueger – West Hernando Christian School Valedictorian
College: PHSC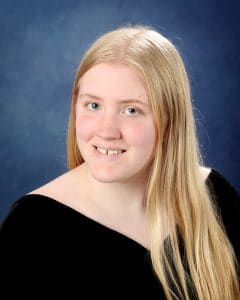 Olivia Polise – West Hernando Christian School Salutatorian
College: PHSC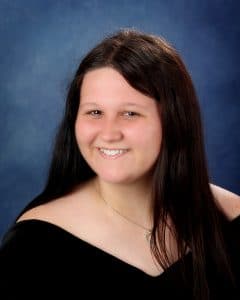 Hayley Frazier – Central High School Valedictorian
GPA: 4.4
College: USF
Planned major: Elementary Education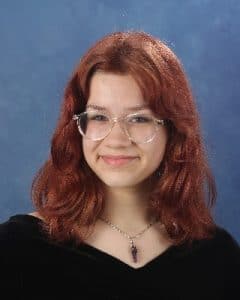 Elyzian Marulanda – Central High School Salutatorian
GPA: 4.37
College: Unknown
Planned major: IT Field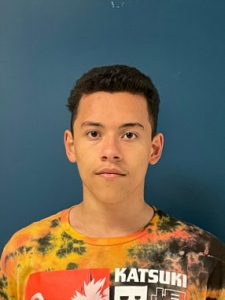 Baylee Holcomb – F.W. Springstead High School Valedictorian
GPA: 4.79
College: FIU
Planned Major: Chemistry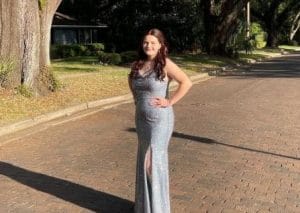 Lily Achenbach – F.W. Springstead High School Salutatorian
GPA: 4.77
College: FSU
Planned Major: Music Theory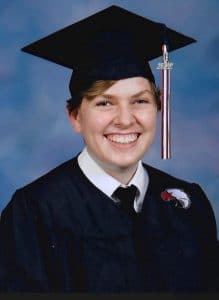 Natalie Torres – Weeki Wachee High School Valedictorian
GPA: 4.76
College: Princeton University
Planned Major: Molecular Biology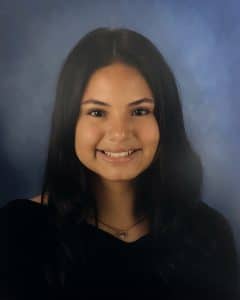 Alexa Kalhorn – Weeki Wachee High School Salutatorian
GPA: 4.74
College: USF Honors College
Planned Major: Accounting & Law School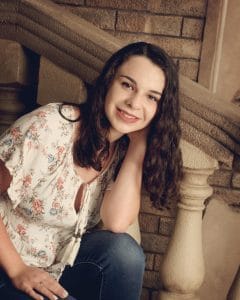 Asher Gibson – Hernando High School Valedictorian
GPA: 4.6892
College: UCF
Planned Major: Computer Science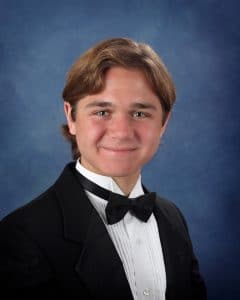 Misa Viveiros – Hernando High School Salutatorian
GPA: 4.6377
College: Vanderbilt University
Planned Major: Music and Engineering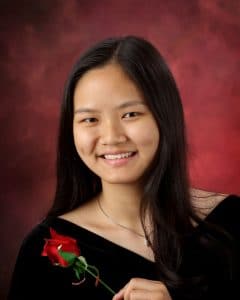 Brooke Culp – Nature Coast Technical High School Valedictorian
GPA: 4.65
College: FSU
Planned Major: Acting/Theater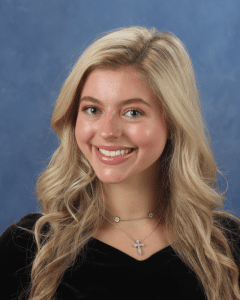 Andrew Escamilla – Nature Coast Technical High School Salutatorian
GPA: 4.62
College: UF
Planned Major: Health Sciences