by RUSSELL GROOVER
Special to The Hernando Sun
On June 19, 2018, Mitzi Babb was murdered. She was the resident park ranger for Croom Motorcycle Area just off I-75 in Hernando County. Her body was found in the Crooked River 9 miles north of the Florida State line alongside Interstate 95 in Camden County Georgia. Two days later Jeffery Michael Morrison turned himself in to the Agriculture inspection station at the Florida State line on Interstate 75. He had committed two other felonies during this time in central Georgia. Morrison was charged with Capital Murder, illegal transporting of a body, and illegal disposing of a body.
The trial was continued several times and then set aside due to the COVID-19 quarantine. Finally, after changing attorneys and state attorneys the trial finally came before a judge and jury on August 8, 2022. Due to the lack of evidence and witnesses, Morrison was convicted of manslaughter and illegally disposing of a body by the jury on Friday, August 12. On September 2, the Judge sentenced Morrison to a total of 20 years in prison and held over for the trial for his crimes committed in Central Georgia.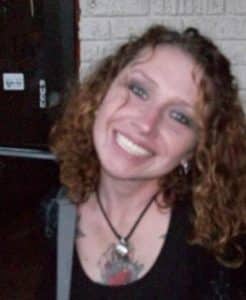 Ranger Mitzi Babb lived at the ranger's residence next to the campground in the Croom park with her daughter Constance Harris. Her daughter was away at college in Charlotte, North Carolina at the time of the murder. The Hernando County Sheriff's Office began their investigation on June 20, 2018, after receiving information from the Liberty County Georgia Sherriff's Department of a reported murder in Hernando County, Florida.
As a side note; Constance Harris was devastated by her mother's murder. Most expected her to drop out of college. However, as her Junior year began, she doubled her class load while working three part-time jobs and graduated in three years with a BS degree in marketing at the top of her class. She walked up on stage to receive her diploma and she carried her mother's picture with her. At age 22, just two years ago she was hired as a manager for an Ulta beauty supply store and salon in Johnson City, Tennessee. At long last, the horrible ordeal is finally winding down for her.
There is a memorial to Ranger Mitzi Babb at the front gate of the Croom ATV park, placed there by The Florida Trail Riders.
Editor's Disclosure: The author of this article, Russell Groover, is a family friend of Constance Harris and Mitzi Babb.