Each candidate was given the opportunity to provide a 150-word bio and respond to our questions within 800 words.
JOHN TEMPLE (REP)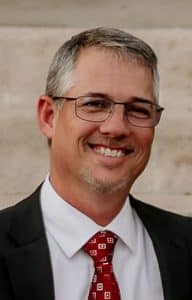 What are the critical statewide issues and/or projects that you will focus on if elected?
When talking to the voters in our district, they mention inflation, infrastructure, and public safety as their top concerns. We all feel the increased cost at the gas pumps, grocery stores, and daily living. If you own your own business, your operating costs have skyrocketed, which hurts businesses and consumers. As a legislator, I will focus on cutting costs and lowering taxes. Regarding infrastructure, we are growing every day. We need to make sure our roads meet the needs of responsible growth. Also, in many rural areas, families have issues getting quality internet service. We need to make it a priority to get the internet to as many areas of Florida as possible. Lastly, we need to continue to support our local law enforcement. With the issues in other areas of the country, people want to know they have a group of men and women who will be there to help keep us safe. I am honored to say that I have the support of our Sheriff Bill Farmer, Wildwood Police Chief Randy Palmer, and the Florida Fraternal Order of Police.
What are the critical local issues and/or projects you will support if elected?
Our issues are similar to the issues we see across the state. The two pressing issues from voters are the rising cost of everyday living and infrastructure. As a legislator, following Governor DeSantis' lead and cutting 3 billion dollars out of this year's budget, I will be committed to finding ways to save the taxpayer's money. Hernando County is growing rapidly, and we need to ensure the roads are adequate for the community to grow reasonably. Another portion of infrastructure many do not think about is quality internet in our rural areas. Our neighbors who live outside the major areas need access to the internet at a reasonable price. We don't know what the future holds, but you can always count on your issues will be my issues!
What is your motivation for running for office?
I am running for the Florida House of Representatives to continue building on the conservative principles that have made our state great: a strong economy with good-paying jobs, a world-class education system that empowers parents and teachers, and steadfast support for the Rule of Law and our first responders and military. Florida is leading the nation in protecting and expanding freedom. I want to serve the families of Hernando and Sumter to ensure that our conservative values and our voice is heard in Tallahassee.
Are you interested in joining any particular committees?
I have been focused on door-knocking and getting out in the community. I have not looked into all the different committees. The pressing issues continually shared with me are infrastructure and insurance, so being a part of those committees would be important. Also with my background in education, it seems logical to use that experience to guide future policy. No matter what committees I may be assigned to, I will use the opportunity to improve our community and state.
What are your areas of expertise?
I believe education is the key to growth in any community. Education is at the forefront of everything we do. It is this passion, along with my experience, I want to bring to Tallahassee. We need someone with experience in education to assist our governor in making Florida #1 in education. While education is my background, I have a grasp on other major areas like commerce, infrastructure, and insurance.
What besides your experience makes you especially suited for this office?
I am a conservative leader. I have been a resident of our district for over 40 years. I understand our community and its needs. My experience as a teacher, principal, and district leader, along with my four years as the Chairman of the Republican Party of Sumter County, has prepared me to lead in Tallahassee. We need more leaders who know how to serve in our community, leaders who are doers and not talkers. I am proud to say I have endorsements from Senate President Wilton Simpson, Rep Blaise Ingoglia, Brooksville Vice Mayor Blake Bell, Sumter County Sheriff Bill Farmer, Florida Fraternal Order of Police, Realtors Association, NRA, and more.
What do you believe are the core responsibilities of this office?
At the end of the day, it comes down to a few basic principles. Do your best, keep your integrity and character intact, and serve the people! I will represent all the constituents in District 52 to the best of my God-given ability. I will work to pass good policies and fight even harder to eliminate bad legislation. I will fight for things that will continue to make our home the place where we want to live and raise our families.
ASH MARWAH (DEM)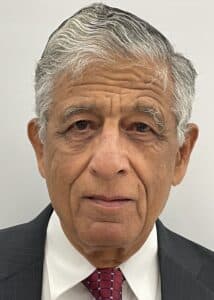 BIO:
Ash Marwah has a MS in Civil Engineering from Carnegie Mellon University and 40+ years of work experience including 25 years of running his own small business in road and bridge work dealing with government. He served on the Planning Commission and later as an elected Member of a Local Borough Council. He has deep knowledge and understanding of how the government functions. He will bring his expertise to this position and will work for the Residents from Day 1 hitting the ground running. Already he is bringing forth the inequities of homeowners insurance, litigation and local taxes to the forefront. That is why he is advising voting against the 1/2 cent Sales Tax increase in Hernando County.
What are the critical statewide issues and/or projects that you will focus on if elected?
I plan to address the Homeowners Insurance issue first. We need meaningful reforms in Insurance and Litigation in Florida. Also the preemptive Laws coming out of Tallahassee are making our local taxes go up. I will work to bring back Local Control of Local Issues. We need changes in Impact Fee and Election Laws to reduce the costs on Counties or provide State Funding to Counties for such laws so that our local taxes don't keep going up.
What are the critical local issues and/or projects you will support if elected?
I will support the Brooksville Housing Authority in building the 80 units apartment building called the Summit Villas. We need Affordable Housing for incoming new employees and this is one of the best ways to do it. I will also support increasing State Funding for any State Laws that increase costs on Counties. I would also like to see Weeki Wachee Preserve remain a Preserve and not have 6 miles of Boardwalk built in the Preserve.
What is your motivation for running for office?
I want to help the Residents of Hernando and Sumter Counties to lower taxes and lower insurance premiums. Our Representative Brett Hage is working against the Interests of the Residents. And now his replacement, my opponent is just another Brett Hage with a different name.
Are you interested in joining any particular committees?
I would like to join the Education and Transportation Committees. I have great interest in education as a Volunteer Tutor for the last 15 years. I have education and experience in Road and Bridge work and I will be an asset in the Transportation Committee.
What are your areas of expertise?
As I said before, I am a Civil Engineer with a vast experience in Road and Bridge work. I would like to steer road building in Florida for better results. I have already made an impact on the Northern Turnpike Extension which has been put on Hold. It is an unneeded road because a better option is to widen I-75 from Wildwood to Ocala and beyond.
What besides your experience makes you especially suited for this office?
I have a keen eye for detail in State Laws. I will make a huge difference in how things are done in Tallahassee. I want to work in a bipartisan way to bring better results for Floridians. I have pointed out my concerns in Homeowners Insurance Laws, Litigation Laws, Election Laws, Impact Fee Law, Northern Turnpike Extension already. I will be the Residents' Eyes and Ears in the Legislature as a Champion of the Residents.
What do you believe are the core responsibilities of this office?
There is only one responsibility of this office: that of making life better for everyone in the District. That is my only goal if I get elected. I will be available to hear the needs of the Residents and respond to them.
Both sitting representatives and candidates for office hear many personal stories from the residents of their district. Is there a story that you have heard that you found particularly touching, memorable or impactful?
I heard from Beverly Steele in Royal that her elderly mother, 98, will be cut off from her if the Northern Turnpike Extension is built. The NTE plans called for splitting Royal into two with the road traversing East-West through the community. Royal was split into two when I-75 North-South was built in 1964. Now the NTE would have made 4 pieces of Royal.
I also heard from a lady that she cannot make a lump sum payment for homeowners insurance anymore because the bill is so high. She said she will have to be on a monthly payment plan like a car payment, except that this payment will continue lifelong for her.