A man is facing multiple drug-related charges after being arrested in Brooksville by the Hernando County Sheriff's Office (HCSO) Vice and Narcotics Unit.
According to HCSO Deputy Public Information Officer (PIO) Michael Terry, the Unit recently acted on a tip that a large quantity of narcotics was destined for a residence in Hernando County.
A subsequent investigation revealed that about one-pound of methamphetamine was located at a residence at 7495 Mitchell Rd. in Brooksville.
On Oct. 28 acting on a probable cause warrant, Unit personnel searched that property and found Kristopher Griswold, 52, in possession of approximately 1.01 pounds of Methamphetamine with an estimated street value of $4,000.
Investigators also found approximately 1.7 grams of Fentanyl, approximately 2.3 grams of Marijuana, approximately 1 gram of Codeine in pill form and drug paraphernalia including digital scales, syringes, smoking pipes and plastic bags for packaging narcotics.
Griswold, who is a convicted felon with prior arrests for possession of a controlled substance, possession of marijuana, possession of drug paraphernalia, and driving on a suspended license, was arrested and charged with possession of Fentanyl, possession of the controlled substance Codeine, possession of marijuana under 20 grams and possession of drug paraphernalia.
He is being held at the Hernando County Detention Center.
Further investigation into the case is forthcoming, Terry said.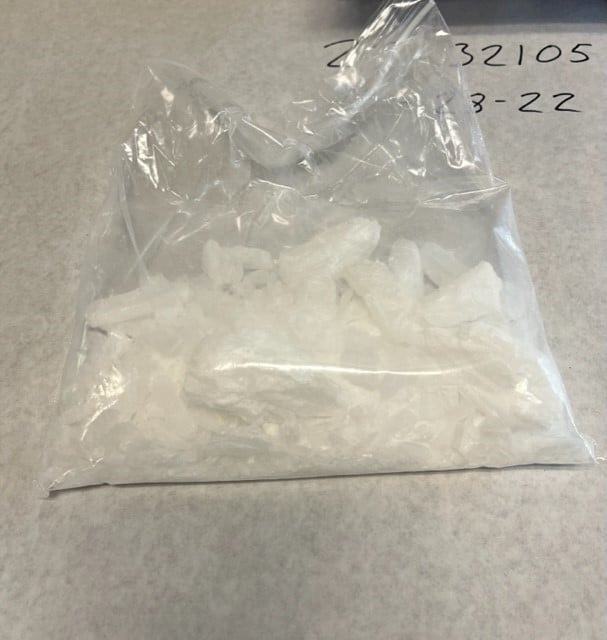 Photos courtesy of the Hernando County Sheriff's Office