9:00 AM Update – November 10, 2022
As Nicole meanders toward Hernando County we will have several problems to look at and take action to ensure our safety.
1. The NWS is predicting steady rain should arrive around 7 am this morning with a 100% chance well into the day.
2. Tie down light stuff as we are going to get sustained winds of 37 mph. I don't want to think you want your little red wagon smashing into your living room window! Also swing sets. Make sure they are tied down. They are no match for winds forecasted to gust to 65 mph.
3. If you live on the west coast here In Hernando County, expect 3-5' storm surge. Please prepare accordingly!
Yesterday I went to Pine Island. Somewhat breezy as you can see around 4pm and look at the water levels into Pine Island which will rise above flood stage and flood the roadway into the Island you are seeing.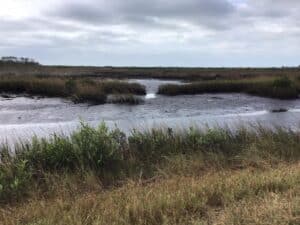 If that happens the roadway will be closed.
Special Thanks to Judi Engel and Sandra Knox for wind and rain info shortly before 5am.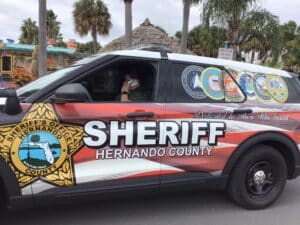 11:00 PM Update – November 9, 2022
Well Hurricane Nicole has arrived on the east coast with outer Bands nearly 300 miles out which means the rain bands have reached HERNANDO COUNTY.
Though not a hurricane, Nicole will still bring wind gusts up to 60 MPH. Please take stuff inside that can be a DEADLY MISSLE!
Folks on the coast could have a 5' storm surge with winds up to 65 mph.