Many of us take our health for granted, especially when we're younger. However, it's never too soon to take measures to ensure that we maintain our health. This is especially true in the area of heart disease.
The statistics surrounding heart disease are staggering. For example, heart disease is a leading cause of death in the United States, claiming the lives of 650,000 people each year. Nearly half of American adults suffer from high blood pressure (hypertension), which can lead to other conditions, such as heart attack, stroke, vision loss, and kidney failure. Yet, only one in four people with hypertension have their condition under control.
The good news is that, in many cases, heart disease is preventable, and there are relatively simple steps to control your blood pressure, often without medication. These include diet, exercise, managing stress, getting adequate sleep, along with avoiding smoking and excessive drinking.
Bravera Health is encouraging everyone – young and not so young − to take part in a fun and beneficial challenge throughout the month of February to put into practice these measures. The Healthy Heart Challenge is part of American Heart Month, a time of year dedicated to increasing awareness of heart health.
To participate, all you have to do is sign up at the following URL:
BraveraHealth.com/Heart-Challenge . You'll fill out a simple form with your first and last name, email address, and zip code. This information is confidential and is used for the purposes of sending you a daily email with short, informative articles; tips; and a challenge to promote heart health. These challenges can help participants eat healthier, get up from a sedentary lifestyle, relieve stress, and lower blood pressure. Registration is open now, and you'll start receiving your emails on February 1st. You can sign up any time during the month of February, but you'll gain the most benefit from the challenge if you start on the first day.
Bravera Health's CEO, Josh DeTillio, remarks, "People who join us for this challenge will find the content takes only a couple of minutes to read each day. It is fun, informative, and it can be life-saving." Michael Baehr, M.D. is a primary care physician with thirty-nine years of experience in the medical field and is Medical Director with Bravera Medical Group.
Dr. Baehr states, "The younger you are when you begin making healthy choices, the longer you can reap the benefits. And there are steps to take at every age to make changes to keep your heart healthy."
"Heart health is key to your overall health, and when left untreated, heart disease can lead to other diseases, " Dr. Baehr continues.
Exercise is one of the keys to overall health and heart health, in particular. When asked about people with chronic pain, physical limitations, or other conditions, Dr. Baehr commented that just about everyone can do some kind of exercise. For example, they can do non-weight-bearing exercises or swim.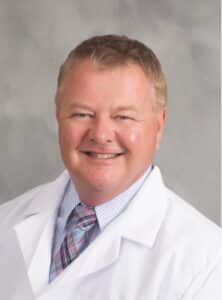 He also remarked that certain people could be more at risk for heart disease. Those with high-stress jobs, as well as depression, anxiety, and anger issues, can experience hypertension. High cholesterol can also lead to heart disease. Genetics, age, cultural environment, and gender also play a role. For example, women can be as likely as men to have heart disease, but sometimes the symptoms can present as other issues and may be more difficult to diagnose.
If you're not sure whether or not you have heart issues, the best thing to do is to see your primary doctor on a regular basis and have your blood pressure and cholesterol checked, along with a blood test that can pinpoint other issues. The primary physician can take your family history to see if you have any risk factors and give you a physical exam.
However, just seeing your doctor might not be enough. Dr. Baehr also recommends purchasing a blood pressure monitor so that you can take your blood pressure on a regular basis, especially if you have been diagnosed with hypertension. To see where your blood pressure falls in the range from normal to very high, consult the chart accompanying this article.
Brooksville mayor Blake Bell demonstrated his support for the Healthy Heart Challenge by showing up at Bravera Health Brooksville last Friday to have his blood pressure checked. He discovered that his pressure was elevated. Bell remarked that he had eaten a heavy meal the night before and had several cups of coffee that morning. He commented that perhaps the stress of his new position as mayor might have also contributed to the high readings. However, Bell vowed to see his primary physician and participate in next month's challenge.
All three locations – Brooksville, Spring Hill, and Seven Rivers in Citrus County – will be a part of this program. Jennifer Siem, Director of Marketing and Public Relations, is urging everyone to participate.
Sign up as soon as possible to start your journey to better heart health. And pass the word along. Again, you can register at BraveraHealth.com/Heart-Challenge.