Over a dozen local business owners and managers gathered at the Greater Hernando County Chamber of Commerce on January 19th to learn more about online security or "cyber security." The training session was part of the Chamber's business training program. Each event is designed to help Hernando County business members tackle today's challenges in business operations, according to Chamber of Commerce Operations Coordinator Linda Campo.
The two-part training included presentations from FBI Special Agent Andrew Sekela and local cyber security expert Rocco Maglio.
Agent Sekela is the Private Sector Coordinator for the FBI Field Office in Tampa. According to FBI statistics, Florida ranks third in the nation for victims of cybercrime. Researchers believe this is due to a combination of Florida's large population as well as the large number of retirees in the state, among other factors. According to Sekela, one criminal summed up the sheer number of cybercrimes attempted by pointing out, "You have to get lucky every time. We only have to get lucky once."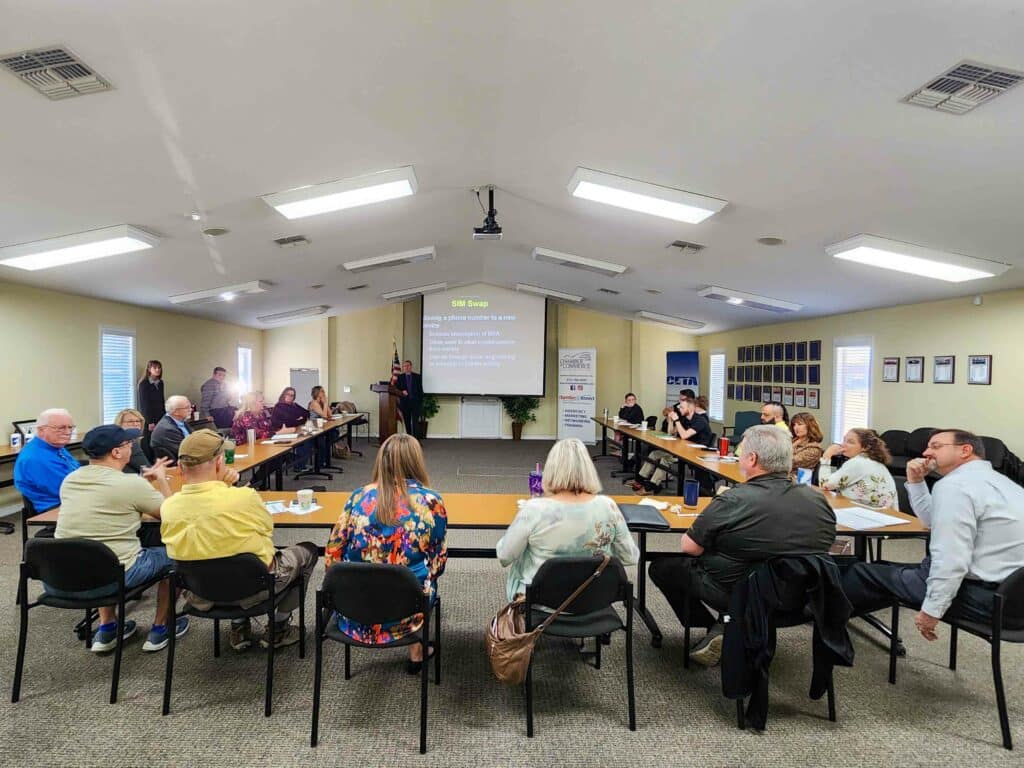 Agent Sekela pointed out that "cybercrimes" encompass a wide range of internet crimes. These crimes range from simple attacks, such as e-mail phishing scams, to major network breaches sponsored by hostile nation-states. For example, Sekela told attendees that in 2014, it was discovered that foreign government agents had been in the networks of several major US corporations for up to eight years.
On a much more personal level, attendees learned how much a cyber-criminal can do with your personal information and how a private citizen's social media and email accounts can become a treasure trove of useful information for online criminals.
According to cyber security experts, protection starts with following some basic principles of cyber security. Regarding personal passwords, Sekela stated experts recommend:
Using a different password for each site if possible.
NEVER use passwords that you use on other sites for banking sites or sites with sensitive personal information.
Make sure your passwords are at least fourteen characters long. Shorter passwords can quickly be broken by algorithms employed by hackers.
Make sure software patches are up to date.
Make sure anti-virus and anti-malware software are up to date.
Set up two-factor logins whenever possible. (i.e., enter a password and then a login code sent to your phone.)
Never click on links that seem suspicious to you.
Avoid sending any sensitive information when logged on to a public wi-fi such as a hotel or restaurant.
The FBI strongly encourages anyone who has been the victim of cybercrime to report it as soon as possible by using the FBI website found at www.ic3.gov.
Cyber security expert Rocco Maglio provided a simple guideline for online security: "When you are on the internet, always maintain a skeptical mindset. Act like you live in New York City and be defensive. Look for the angle in interactions. Trust, but verify. If it doesn't feel right, just don't do it."
Maglio quipped that the same rules that apply on the streets of New York City apply on the internet:
"If a guy on the street tries to sell you a $200 Rolex, it's a fake. Say no. If an internet Supermodel wants to date you, It's a fake. Say no. If someone on the internet wants to give you a free gift but just needs your credit card for verification, it's a fake; say no."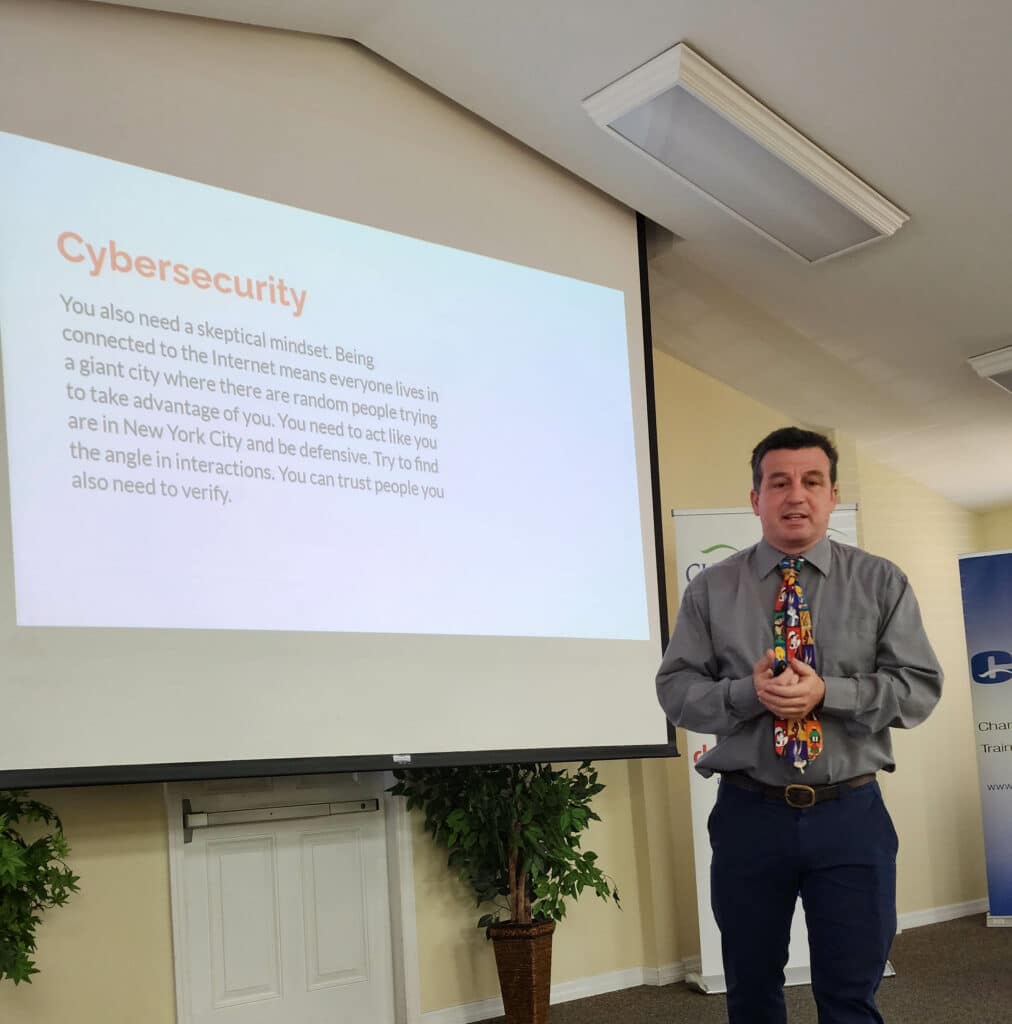 Maglio pointed out that some keys to identifying scams include people asking for gift cards or cryptocurrency, ads or communications with bad grammar or misspellings, and people trying to create a sense of urgency, such as "You must act now."
As for business transactions, Maglio stated that users can protect themselves by always verifying transaction details by phone or in person before sending large amounts of money. There have been recent cases where scammers have intercepted wire transfers by providing senders with erroneous information that routes the money to them rather than the intended recipient.
Maglio stressed the importance of creating and adhering to sound security and transaction policies. He also emphasized making sure business staff is well-trained in those policies.
Meanwhile, the Greater Hernando County Chamber of Commerce Training Committee continually seeks to provide relevant training to support the needs of Hernando County businesses at little or no cost. They are always looking for suggestions for different programs to offer. The Training Committee Chair is Morris Porton, President/CEO of the Greater Hernando County Chamber of Commerce.
Some upcoming trainings for 2023 are:
Behavioral Interviewing
STAY Interviews
Branding
Social Media
Networking
Grants/Funding and OJT (On the Job Training)
Active Shooter
To learn more about the Greater Hernando County Chamber of Commerce, visit www.hernandochamber.com.
More information on cybercrime can be found on the web at https://www.fbi.gov/investigate/cyber.