A dog from the Hernando County Sheriff's Office (HCSO) K-9 Unit helped identify a drug cache after deputies on patrol stopped a driver for speeding.
HCSO Spokesperson Denise Moloney said that around 11 p.m., on Feb. 2, a patrol deputy stopped a man driving a white Ford F-150 who was seen speeding near the intersection of Cortez Boulevard and Lockhart Road in eastern Hernando County. The driver was later identified as 34-year-old Clifton Pottberg Jr.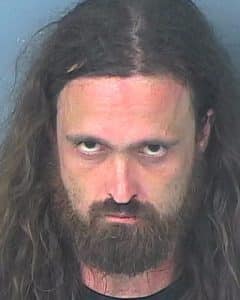 K-9 Deputy Chelsea Reid, and her partner K-9 Chase, responded to the scene of the traffic stop, where Chase conducted a sniff search of the vehicle.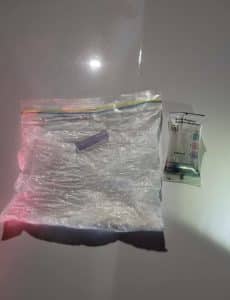 As a result of that search, deputies found a clear baggie that contained a white powdery substance, a digital scale with white powder residue, and a $5 bill that also contained white powder residue.
The white powdery substance inside the clear baggie, and residue from both the scale and the $5 bill, all field tested positive for cocaine.
The cocaine contained in the baggie weighed 8.9 grams.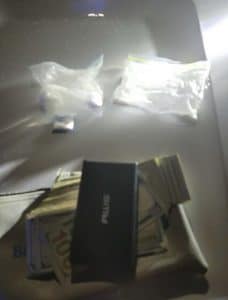 A total of $4,540 in cash was also found inside the truck.
Pottberg also admitted to having more plastic baggies containing Ketamine concealed on his person.
The substance located inside the baggies weighed 29 grams and was sent to the Florida Department of Law Enforcement (FDLE) lab for further testing.
Meanwhile, deputies arrested Pottberg and booked him into the Hernando County Detention Center on charges of possession of cocaine and possession of drug paraphernalia.
He was released on bail.
The case remains pending.