A hit-and-run traffic incident resulted in the arrest of a man on multiple drug-related charges. He is also wanted in Hillsborough County on similar charges, according to the Hernando County Sheriff's Office (HCSO).
According to an HCSO posting, at around 7 a.m. on Feb. 3, deputies responded to the scene of a hit-and-run collision on the 6600 block of Freeport Drive in Spring Hill, where a man, later identified as 30-year-old Tyler Lane, crashed his vehicle into a light pole and another pair of unoccupied vehicles.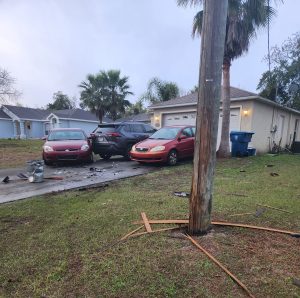 After the incident, Lane fled on foot between houses on Lynn Haven Road. Deputies later found him near a retention pond close by.
When they searched him, deputies discovered a black pouch containing methamphetamine and a glass smoking apparatus.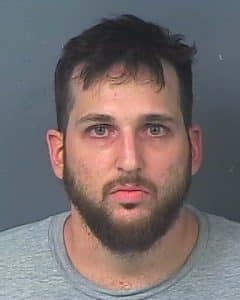 Further investigation also revealed that Lane had an active felony warrant from the Hillsborough County Sheriff's Office for "Dangerous Drugs."
HCSO deputies arrested Lane and charged him with possession of methamphetamine, possession of drug paraphernalia, and leaving the scene of an accident with property damage.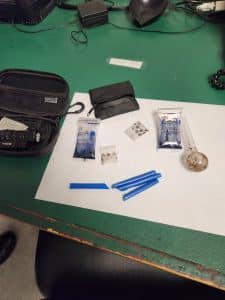 He is being held at the Hernando County Detention Center, where he is being held in lieu of a $3,500 bond.
Lane is also being held for authorities in Hillsborough County after his charges in Hernando County are settled.