The winners of seven Grammy Awards and members of the Rock and Roll Hall of Fame, Paul Simon and Art Garfunkel united to form one of the most talented and celebrated musical duos in musical history. This iconic duo will be the focus of the next installment of the spring edition of the Academia Hernando community learning series, as Bruce Gobioff presents "Simon & Garfunkel: Pop Music Icons" at 10 am on March 3 at St. Andrew's Episcopal Church, 2301 Deltona Blvd., Spring Hill.
"In their teens, they were the musical duo Tom & Jerry, but Columbia Records sent them to stardom in the '60s as Simon & Garfunkel. We will explore the history and music of these iconic artists through stories, videos, and songs. We will discuss their noisy breakup in 1970 and review their free Central Park reunion concert in 1981. Rolling Stone ranked them third on its list of greatest duos of all time," stated an event notice.
Academia Hernando is a not-for-profit lifelong learning organization providing quality instruction and learning experiences for adult students throughout Hernando County and beyond. Their goal is to inform, educate and inspire adult learners through a series of weekly lectures on a wide variety of topics.
Presenter Bruce Gobioff, MS Management of Technology, MIT, had a career in the computer industry that spanned from 1966 to 2015. He spent 35 years with IBM in technical and management positions developing software for mainframes and personal computers. He also researches and gives public presentations regarding a vast variety of topics and previously addressed Academia Hernando audiences on the topic of the exotic locations of South America.
"I'll be presenting the story of Simon & Garfunkel along with a lot of their hit songs," said Gobioff. "I grew up in Queens, NY, where they are both from, and I went to Queens College, where Paul Simon went to school, so I was aware of them very early in their careers. I hope that the guests will gain a better appreciation of their music through my presentation and that they will also learn a bit more about the backgrounds of these amazing artists."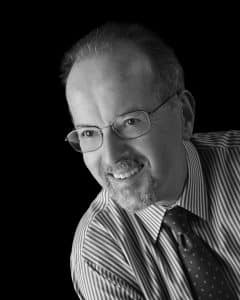 Sharon Printz, board member of Academia Hernando, looks forward to welcoming Gobioff back to the Academia Hernando stage. "Bruce is a speaker we've welcomed before, and he is so well-prepared," Printz said. "We'll get to enjoy a fun presentation featuring the songs of Simon and Garfunkel. We can learn more about their backgrounds and better appreciate their music. He's a good presenter, and this is a good way to end off the season."
Academia Hernando presentations begin promptly at 10 am and last two hours with a 15-minute intermission. Walk-in admissions are available at $15 per presentation. Visit https://www.academiahernando.org/ for more information, or call (352) 345-8345.