As one of four people in her family living with Type 1 Diabetes (T1D), Savannah Deeg of Spring Hill is very knowledgeable about the condition and the latest technologies to make managing it easier. "Advances that have been made in treating T1D have dramatically improved not only my life but also the lives of everyone who has T1D," said Savannah.
In June of this year, Savannah will be one of more than 160 delegates specially selected to attend the Juvenile Diabetes Research Foundation's Children's Congress in Washington, D.C.
The delegates represent all US states as well as several countries, including the UK, Australia, Canada, and Denmark. The delegates are specifically advocating for the renewal of the Special Diabetes Program (SDP), which currently provides $150 million annually for T1D research.
As a delegate, Savannah will be making local media appearances and taking part in events to raise awareness of T1D. The delegation will then visit Capitol Hill to meet face-to-face with national lawmakers and staff to spearhead JDRF's mission of creating a world without T1D.
The Juvenile Diabetes Research Foundation (JDRF) is the world's largest nonprofit funder of type 1 diabetes research and was founded in 1970 by a group of parents determined to find a cure for their children living with the disease. Its mission continues to find, fund, and connect T1D research around the world and improve the quality of life for those living with T1D. "JDRF's mission to advance T1D research is very important to me," said Savannah. "That's why I work as a JDRF Youth Ambassador, so I can spread awareness about it."
It's an issue she is very passionate about and particularly the price of insulin. "I want to be a part of getting continued government funding of research and let more people know about the daily burden families face living with this serious autoimmune disease," she said.
Savannah was diagnosed with T1D at the age of three. As she grew older, she became more and more aware of what she was eating and the time of day she was eating so her blood sugar levels and necessary insulin shots could be managed. "Insulin injections can only control blood sugars for a certain length of time," she said. "I was determined not to schedule my entire life around diabetes."
Savannah explained that the majority of people don't fully understand diabetes or how to recognize the symptoms associated with it.
"That's my job now as an ambassador for JDRF," she says. "That's why I am so excited to have been chosen as a delegate to Children's Congress and to be able to speak and raise more awareness."
Savannah's favorite activities are reading, skating, and learning new languages, including Japanese and French. When she graduates, Savannah looks forward to helping people with diabetes and being able to travel.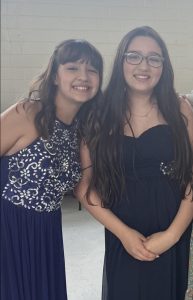 MEDICAL DISCLAIMER
All content and information in this publication are for informational and educational purposes only and do not constitute medical advice. Although we strive to provide accurate general information, the information presented here is not a substitute for any kind of professional advice.
Always consult a professional in the area for your particular needs and circumstances prior to making any professional, legal, medical, or financial-related decisions.