Hernando County Superintendent of Schools John Stratton was announced on April 18th as a finalist for the position of Superintendent of Schools in Brevard County. With the Brevard School District's announcement, the candidate field has been narrowed to four, including Stratton.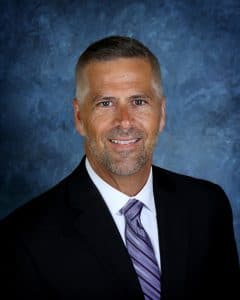 On March 30th of this year, Stratton issued a press release notifying Hernando County citizens that he had applied for the position. At that time, he was among a field of 33 candidates. When announcing his application, Stratton said he did not intend to resign from his current position unless he was selected.
Joining Stratton in the "final four" are Scott Schneider, Chief of Schools at Duval County Public Schools, Dr. Mark Rendell, BPS Principal at Cocoa Beach Jr./Sr. High School, and Dr. Jason Wysong, Deputy Superintendent at Seminole County Public Schools.
The announcement comes at a time when Stratton finds himself mired in a controversy over the district's handling of an alleged threat of harm to students by a Fox Chapel Middle School teacher. In that incident, a transgender teacher potentially experiencing a mental crisis was returned to the classroom after only a few days, and parents were not notified of the incident. Brevard School Board member Gene Trent has been reported to be opposed to the choice of Stratton, citing concerns about the Fox Chapel incident.
The remaining candidate selection process includes an interview with the four finalists at 8:30 a.m. April 27. Those interviews will air on the school district's YouTube and cable channels and will be open to the public. Following the interviews, the Brevard District will host a public meeting at 6 PM on April 27th, followed by a final private interview of the applicants on April 28th.
A decision on the next Brevard County School Superintendent is expected at the May 9 school board meeting. The district plans to make applicant information available to view on its website. The information will include candidate resumes, as well as written and video responses to board questions.
The Hernando County School Board has not yet announced their plan to replace Stratton, should he be selected for the Brevard post.