An 18-year-old man from Spring Hill lost control of the sports car he was driving, resulting in serious injuries for himself and his twin sister, who was riding with him.
According to Florida Highway Patrol (FHP) Public Affairs Officer (PAO) Sgt. Steve Gaskins, shortly after 10:30 a.m. on April 19, a 2001 Chevrolet Corvette was traveling southbound on I-75 at mile-marker 283 just south of SR-52 at a high rate of speed when the driver lost control of the vehicle, which subsequently rotated to the inside shoulder of the roadway and collided with a guardrail.
As a result of the impact, the car was redirected across the southbound lanes until it came to rest along the west shoulder of the roadway.
Both the driver and his twin sister were airlifted to an area hospital, where they were treated for the serious injuries they sustained in the incident.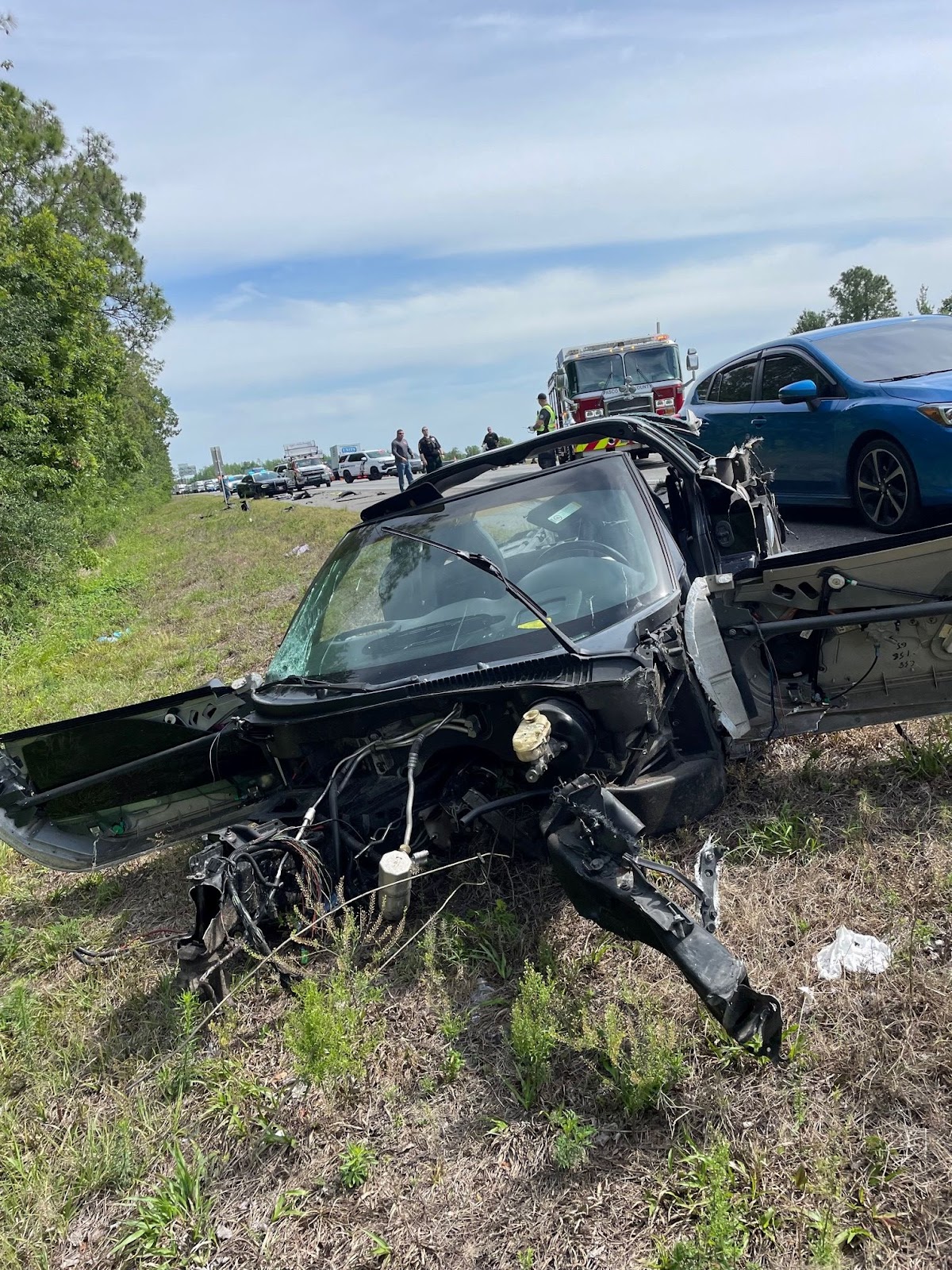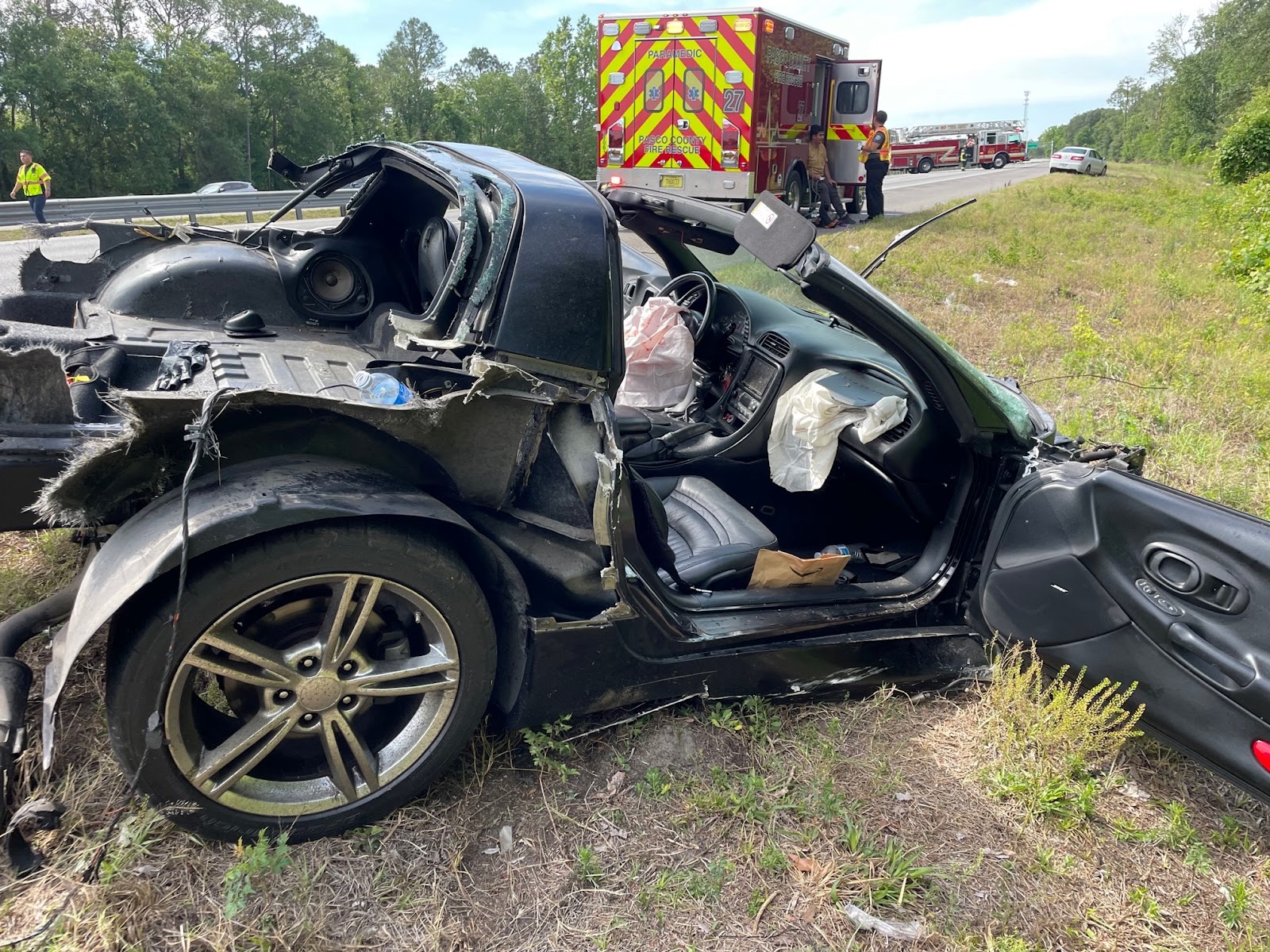 Photos courtesy of the Florida Highway Patrol