Some people see a need and use their training and skills to meet that need. Mary Peter is one such person. Ms. Peter, a certified master dog trainer (CMDT) with more than thirty years of experience, started K9 Partners for Patriots (K9P4P) in 2014 because she believed that properly trained dogs could save the lives of many veterans suffering from Post-Traumatic Stress.
Starting with just one enrollee, Ron Flaville, who eventually became a certified trainer and CEO, more than 380 men and women veterans have graduated from the program in the past eleven years. K9P4P is limited to military veterans who have Post Traumatic Stress Disorder (PTSD), Traumatic Brain Injury (TBI), or Military Sexual Trauma (MST).
Communications Director Gregg Laskoski met Mary in January 2017. She was looking for someone with experience in public relations and as Laskoski puts it, "I was in the right place at the right time." It was Laskoski who nominated Mary as a Hernando Hero.
"Mary is laser-focused on what's best for each veteran and she earns their trust. That's no easy task when you're training veterans with PTSD, TBI or MST. Her care and concern for each veteran and K9 is guided by extraordinary faith and patience," he states.
"The greatest mentor I had was my mother," Ms. Peter remarked. "She showed me what it meant to be selfless, to help others in need and how to love others more than yourself. She was my biggest supporter and my best friend."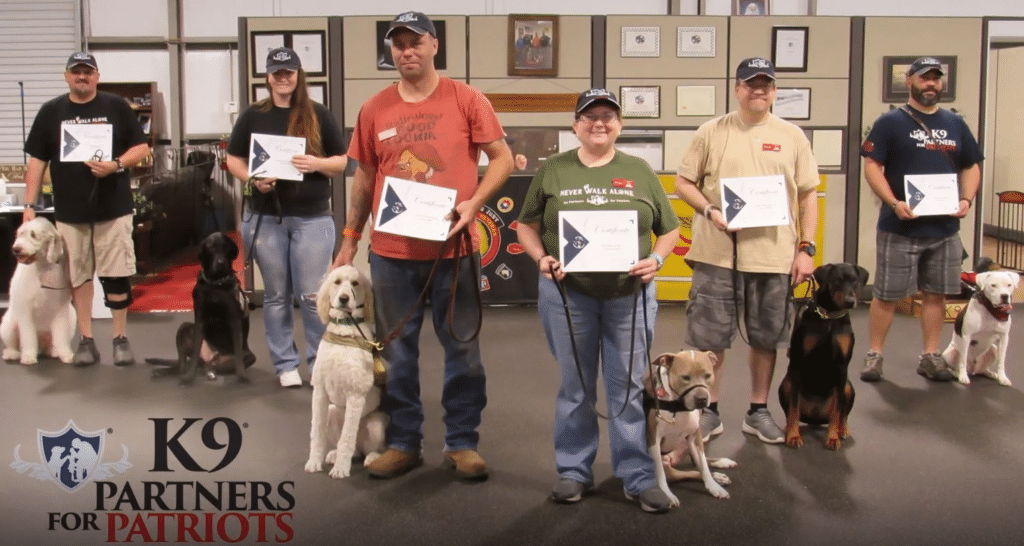 Mary got interested in dog training because she had an overwhelming love for dogs "since I was old enough to say the word DOG," she joked. She met a dog trainer from Germany and asked him if he would teach her. Mary apprenticed under him for a year and then trained on her own for five years. After that, she went on to National K9 School for Dog Trainers, where she was certified as a Master Dog Trainer.
Being part of a program such as K9 Partners for Patriots has many rewards for everyone involved in the organization, but for Mary, the most rewarding aspects of her work with the veterans are seeing their strong will and desire to get their life back and the hard work it takes to make it happen.
"They have been inspirational to me. Every day, we have the privilege of seeing their lives change for the better," she comments.
Like most people who are so focused on a cause, Mary continues to set goals for herself and K9P4P. "My personal goal is to continue moving forward in my training education, staying on top of what is new in the world of service dogs and being an advocate for our veterans.
"Our K9P4P goal is to work hard to bring in funding to help build our new training center on the 10+ acres we purchased this year. This will be a state-of-the-art training facility that will allow us to help more veterans with service dog training, counseling and social events for them and their families. I am hoping it will be a lighthouse to those in need for many generations to come."
Our community can be justly proud of Mary Peter, K9 Partners for Patriots, and the veterans who are part of this organization.
For more information on K9 Partners for Patriots, call 352-397-5306 or go online at www.k9partnersforpatriots.com.