Joel Fritton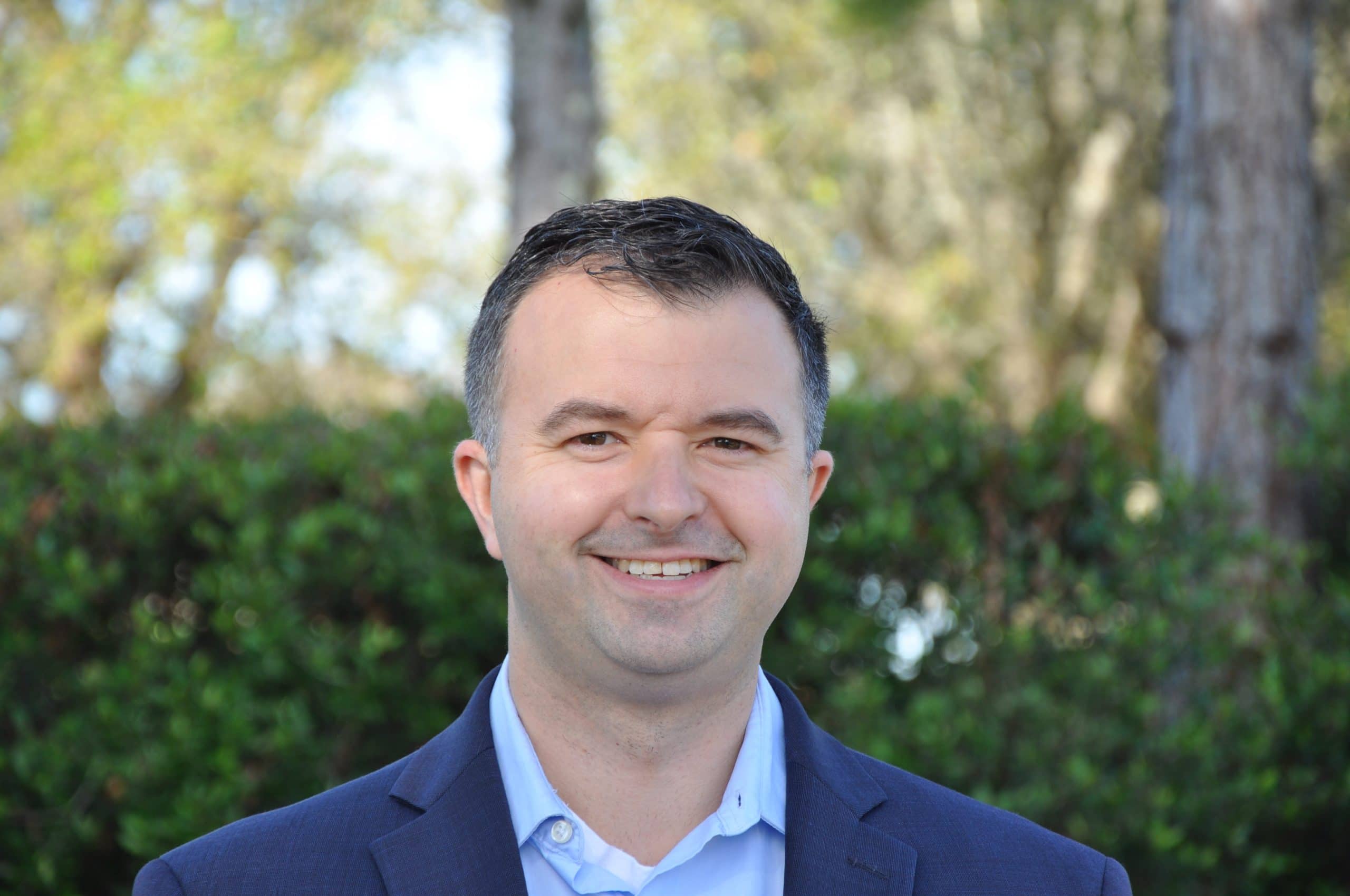 Candidate Bio (Provided by Candidate):
Joel Fritton currently serves as General Counsel to Sheriff Nienhuis and the Hernando County Sheriff's Office.
He joined the Sheriff's Office approximately six years ago. Prior to that, Joel served as an Assistant State Attorney, where he gained thousands of hours of courtroom experience in prosecuting thousands of cases, ranging from misdemeanors to murder. He also spent time practicing employment law and commercial civil litigation.
Joel is a lifelong Republican, public servant and community advocate. He is a member of the Rotary Club of Brooksville and an advisory board member for the Y.M.C.A of Hernando County, where his entire family is actively involved.
He received his undergraduate degree from the State University at Buffalo where he studied accounting and human resource management and earned a Bachelor of Science degree in Business Administration. Joel attended law school at the Florida Coastal School of Law where he earned his Juris Doctor degree.
Joel and his wife Maria, together with their three daughters, live in Brooksville.
Q and A with Joel Fritton:
What are the most important responsibilities of the Clerk of Court?
One of the Clerk's most critical duties is to be the C.F.O. and watchdog for Hernando County public funds. As Comptroller and County auditor, one must act as a fiscal and independent check on local government. The position is responsible for paying the debts and maintaining the county's "checkbook".
The Clerk is also a vital part of the court system in keeping the court docket moving and in recording all lawful case documentation.
The Clerk is also the County's official record keeper, ensuring that official records and documents are preserved. The Clerk must have a command of records retention guidelines and confidentiality/exemption provisions that apply to public records.
Managing an office and staff, the Clerk must understand public employment law and legal issues unique to public sector employees in order to prevent exposing tax payers to liability.
Why would you like to serve as Hernando County's Clerk of Court?
I am running for Clerk and Comptroller because I love and believe in Hernando County. I am dedicated to doing what's right, and to making a difference. I have dedicated my life to public service and I want to be able to protect what we call home. We are growing, and to secure prosperity with growth, we need to elect the right people for challenging public roles. This is the most professionally complex job in local government and I possess the professional experience, education and integrity to succeed for Hernando County. I have a legal education, and have served for the last six years as general counsel for Hernando County's largest constitutional office where I have faced issues that affect constitutional offices. I understand the important financial role of the Comptroller due to my experience with the 50-million-dollar H.C.S.O budget and my business administration education. I am excited to continue serving the people as Clerk and Comptroller to ensure that this role of public trust is stewarded with proven experience and fiscal responsibility, and the sanctity of your tax dollars remains protected. I believe my background and experience will keep Hernando County moving forward.
How do you feel about the current budget for the Clerk of Court?
I believe the current budget is sufficient and fiscally conservative. As a fiscal conservative, I would be against a carte blanche increase to the budget without identifying specific needs.
What are the most important projects you would like to undertake in order to improve the Clerk of Court Office and its functions?
I would like to continue building upon the successes of past Clerks in streamlining operations. I aspire to make the office more responsive to its ultimate user: the taxpayer. I would like to explore adding Saturday hours at the office's Westside location, so that those who work during the week don't lose vacation time or money when conducting business with the office. I would like to add a chat feature to the website to enable taxpayers to ask routine questions. The use of social media could also be increased as a means to reach taxpayers/customers as the majority of our community now use platforms such as Facebook. I hope to ensure fiscal solvency and a strong economic reputation for Hernando County. I would like to see the Comptroller take a more active role in County government.
Doug Chorvat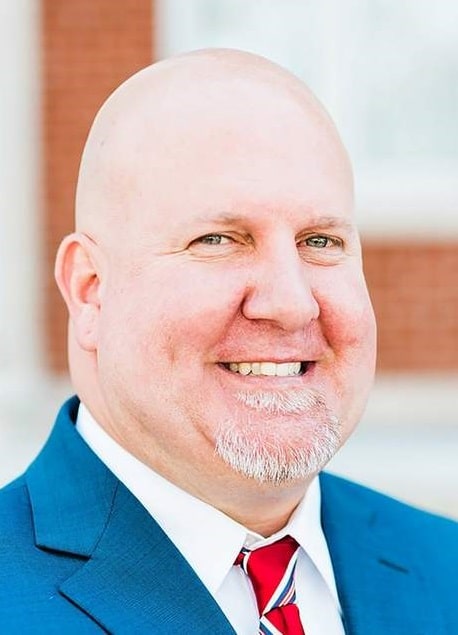 Candidate Bio (Provided by Candidate):
My name is Doug Chorvat. I was born and raised right here in Hernando County. I am married to my wonderful wife Malinda and we have two amazing children Makenna and Conner. I am employed at the Clerk's Office currently and have been there for over 18 years. Any area of our office that you deal with today, I have touched. I started at the bottom of the Information Technology Division and made my way to the top in the first 6 years. I am currently the Director of Strategy and Communications.
I graduated from Hernando High School in 1995 and completed my bachelor's degree from the University of South Florida in 1999 in Management Information Systems. I have two certificates from the Florida Institute of Government at Florida State University (Certified Government Chief Information Officer – 2011 and Certified Public Manager – 2017). I was a member of the Leadership Hernando Class of 2008, served in numerous positions in the Brooksville Relay for Life between 2006 and 2011, and am an active member of the Brooksville Ridge Kiwanis club.
In 67 counties statewide, 43% of the Clerks come from within the organization. In our Circuit alone (Citrus, Sumter, Hernando, Lake, and Marion), 4 of the 5 Clerks came from within the organization. The Clerk is a very complex elected official with over 1000 responsibilities. On August 28th, I hope to be one step closer to be the Clerk of Circuit Court and Comptroller of Hernando County.

Q and A with Doug Chorvat:
What are the most important responsibilities of the Clerk of Court?
Financial Services area: As we watch to make sure that the funds of the BOCC are spent according to their policies and procedures as well as those of the Government Accounting Standards Board and pay the bills on time.
The Courts Services area: we need to do our job in a timely fashion or this hinders the judicial process.
The Official Records area: If we are behind schedule on getting documents recorded, this could slow down all areas of the county (Real Estate, Builders, Home Owners, etc).
Why would you like to serve as Hernando County's Clerk of Court?
This is a culture that I helped form over the last 18 years of service. My education combined with that experience makes me the best option. No other candidate has the hands-on experience in the areas of our office, or the established relationships with the entities we work with every day.
In the last two elections for the Clerk position in the state, four of the Clerks elected have a technology background. Our business is becoming so dependent on technology that we need technology experts to lead us in the next phase of the Clerk's role in county government.
How do you feel about the current budget for the Clerk of Court?
Our budget is provided by three different streams of revenue. First, the Courts: that budget is provided by the Clerks of Court Operations Corporation (put together by the legislature to oversee the budget needs of the Clerks statewide). All of the fines, fees and forfeitures from the case system are sent to that entity and they provide us funds to operate the courts. Over the past 4 years, we have received cuts to that budget. Hernando is one of 12 counties that cost taxpayers zero of their dollars to operate the courts functions.
Second, Official Records, funded by revenue taken in from recording of documents. The fees are then used to operate those functions of the office and any leftover funds are to be returned to the BOCC. In general, we return $250,000.00 or more to the County General Fund.
Last, we have Financial Services, Audit Services, Clerk to Board, and some of our Information Technology department. This comes from the General Fund and consists of approximately 1% of the general fund tax revenue. We provide a lot of service to the constituents without costing them in terms of taxes.
We are constantly facing budget cuts to keep taxes down. While I do not support taxes or fees being raised in any way, if we continue to receive unfunded mandates from above, we will need some other source of revenue.
What are the most important projects you would like to undertake in order to improve the Clerk of Court Office and its functions?
To continue Open Government. We have done an excellent job of providing the public access to the Official Records system; the Board of County Commissioner's Agendas, Minutes, and Meetings; and now Court Case information. The next area on our to do list is Financial Records. The goal of our Financial Services Division is to have a Public Access View option that will allow citizens to see the information on vendors that we are paying with our tax paying money without having to call a county office to do so.