Edward Spaight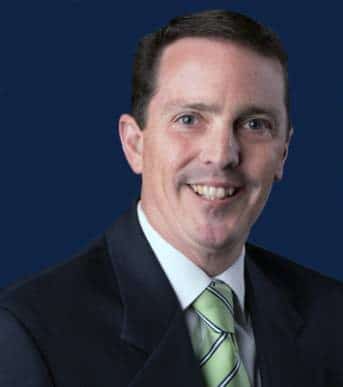 Candidate Bio (Provided by Candidate):
Edward Spaight is a native of Hyde Park, New York and graduated from Siena College in 1992.
Edward then attended Western New England College School of Law in Springfield, Massachusetts. He was an editor of the Law Review and graduated Magna Cum Laude. While he was in law school, Edward worked full-time with the New York State Department of Labor and traveled over ninety miles each way to attend school at night.
Following a post-graduate clerkship with the Maine Superior Court, Edward then accepted a position with the Vafiades, Brountas and Kominsky firm in Bangor, Maine. While with VBK, Edward practiced corporate, civil and family law. He was a Director of the Penobscot County Bar Association and served as Vice-Chairman of the Family Law Section of the Maine State Bar Association. He was honored by the Maine Volunteer Lawyers project for his outstanding pro bono contributions. Edward was also the Chairman of the Planning Board for the City of Brewer, Maine.
In 2009, Edward and his family moved to Citrus County to be closer to family. Edward has served since that time as an Assistant Public Defender in Inverness, Florida, and he has been the Chief Assistant Public Defender for Citrus County since September 2015. He served as President of the Citrus County Bar Association, was a Fellow in the Florida Bar Association Leadership Academy, and is a Deacon at Seven Rivers Presbyterian Church in Lecanto.
Edward lives in Inverness with his wife Veronica, a teacher, and their two daughters.
Q and A with Edward Spaight:
What event/experience(s) spurred your desire to seek this position?
Judge Patricia Thomas told me that she was going to be retiring and encouraged me to run for her seat. I was honored that Judge Thomas – who has served our community as a Circuit Court Judge for 25 years – felt that I would be a good judge. I then reached out to other people in the community – the judges who I appear in front of every day, the bailiffs and courtroom clerks, law enforcement officers and the attorneys and prosecutors who I practice with and against. I was humbled by the support and encouragement I received from the people who have seen the way I practice law and who know the kind of judge I will be. I will be a judge who follows the law, and a humble servant who treats people with fairness and respect. After discussing it with my wife and children, after talking to my friends and praying on it, I decided to run.

What is your judicial philosophy?
I believe in judicial restraint. It is the role of the judiciary to follow the Constitution and to adhere to the laws as they are handed down by the Legislature. I understand the impact the courts can have in the lives of individuals, families and businesses. It is very important for cases to be addressed fairly, legally and as quickly as possible so that families are not completely destroyed by years of fighting in the courts, and businesses are not crippled by protracted litigation. A judge must be able to handle a heavy caseload effectively and efficiently and must always treat all people involved with the court system – clerks, bailiffs, attorneys and litigants — with respect. I believe I have the necessary experience, temperament and respect for both the office I am seeking and for the people I hope to have the privilege to serve.

How would you handle a situation where what the law requires and what you feel is the right are different?
As a judge, I will be bound to follow the law – regardless of my personal feelings as to what I may think is right, and even if following the law would cause me to make a decision contrary to my personal beliefs. A judge must not legislate from the bench. A judge must not substitute his personal views in the place of our Constitution and our laws. For the past 17 years, I have represented real people with a wide range of legal issues – from divorce and civil disputes to serious criminal matters. This experience working with people helps me recognize the fact that as a judge that the decisions I make will have a real and lasting impact on people's lives. It is important that people be able to understand the reasons for the rulings that the judge makes, but my rulings will be based on what the law says – not on what I may feel is right.
Don Barbee Jr.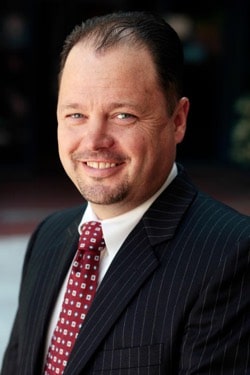 Candidate Bio (Provided by Candidate):
Don describes his career of service as exciting and truly blessed. He spent the first 21 years of his career protecting his community serving as a police officer, major crimes detective, FBI agent, and felony prosecutor. From 2007 to 2011 Don led the Hernando County State Attorney's Office supervising a staff of 27 people and thousands of criminal prosecutions. In 2011, Don moved over to the Clerk's Office where he served as Director of Court Services and General Counsel. In 2012, Don was elected to his first of two terms as your Hernando County Clerk of Circuit Court. In addition to being the elected Clerk, Don has continued to serve as general counsel for his office handling all of the litigation and legal needs for this complex, multi-million dollar organization. The Clerk's Office is truly the face of the court system. Don and his team hear your praises and criticisms of the judicial branch of government providing the unique perspective that he would bring to the bench.
Outside of his "regular" job, Don spent almost 10 years as the legal instructor at the Citrus County Police Academy and has been an adjunct professor at PHSC and St. Leo. Don has been married to his wife Loretta for 24 years and they have raised their two daughters right here in Hernando County. Don stays actively involved in the community serving with a variety of organizations including the Dawn Center, Lifesouth, Oak Hill Hospital, Kiwanis and 1st Hernando Youth Soccer.

Q and A with Don Barbee Jr.:
What event/experience spurred your desire to seek this position?
First and foremost this is a Hernando County seat and I wanted someone from our County to serve. I am the only candidate that resides here, has served here, and is invested in Hernando County. In addition, I recently completed a 3 year term on the Judicial Nominating Commission (JNC). The JNC in entrusted to vet attorneys who aspire to be appointed as judges and provides a "short list" to the Governor. In my role on the JNC, I reviewed the qualifications of prospective judges and investigated their backgrounds. This process allowed me to hear what members of the community want from their judges and compare the relevant experience of the applicants. I looked at my own background and experience and thought I would be a good fit.
What is your judicial philosophy?
I have taught thousands of students about the Constitution, the concept of checks and balances, and the separation of powers. It is this steadfast appreciation for the framework established by our founding fathers that I would bring to the bench. It is not the role of a judge to legislate or make policy decisions. The often used analogy is that of a baseball umpire. The umpire does not define the strike zone or make the rules. The umpire looks at the play and makes the call based on rules prescribed by someone else. The judge makes his or her decision based on the facts before the court within the law as prescribed by the Constitution and the legislature.
How would you handle a situation where what the law requires and what you feel is right are different?
This is an easy one. As a judge, I would take an oath similar to the one I took when joining the police department, the FBI and when I was elected Clerk. I will swear to uphold the law and the Constitution which is what I will do. Judges do not get to decide cases or issues based on feelings. We elect people to travel to Tallahassee and Washington D.C. to make policy decisions. A judge does not have the right or the power to replace the work of the legislature with rulings based on his or her personal beliefs.