by SUE QUIGLEY
HERNANDO SUN WRITER
A new set of multi-million dollar projects totaling more than $78 million are on the horizon for Oak Hill Hospital by parent company HCA Healthcare of Nashville, Tennessee.
Three major expansions plus a host of other infrastructure renovations are planned, firmly cementing Oak Hill Hospital's aim to meet the medical needs of the residents in Hernando County and its surrounding communities.
"Because of our continuing growth in Hernando County and to keep pace with the needs of the communities we serve, we are ready to expand,'' stated Oak Hill Hospital's Chief Operating Officer, Steve Young, to The Hernando Sun.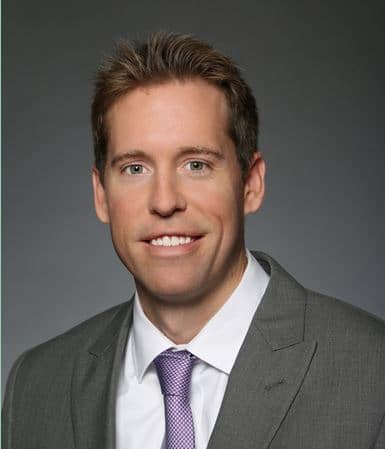 According to HCA, the population growth in Hernando County is projected at nearly 5 percent through 2022, compared to the US average of 4.2 percent. Patients aged 65 and over will grow 11.75 percent over the next few years and account for 32.5 percent of Oak Hill's population compared to the 14.4 percent national rate.
"These expansions will bring a broad and positive economic impact to our community," said Young. "This new round of capital investment will create jobs in a wide-range of industries, particularly in the higher salaried nursing jobs."
North Tower Expansion
The first major project — a capital investment of approximately $40 million — will again change the skyline of Hernando County with the addition of 48,000 square feet of patient care area to the hospital's North Tower.
Two new floors will be constructed vertically to the North Tower adding 70 private patient rooms — 34 on the 4th floor and 36 on the 5th floor — and expanding the hospital's total capacity from 280 to 350 beds.
"We're excited about this new project because we have chosen to use prefabrication technology in the construction process," said Young. "Our sister hospital, Medical Center of Trinity in Pasco County, went through a similar transformation recently using the same technology," he said. "The adoption of using prefabrication is by far more efficient in building construction."
Young explained that using prefabrication technology during the North Tower expansion will reduce overall construction time thus speeding up completion and lowering costs at the same time.
The prefabricated modules will include exterior walls, bathrooms, headwalls, nursing stations and more. They will be made offsite while the steel shell for the two new floors is being erected.
"We expect to see some movement on this project to begin in December 2018," said Young, "and the project is scheduled to be completed within 16 months."
Emergency Room Expansion
The second project, costing a capital investment of $23 million over a two to three year period, will increase the overall Emergency Department square footage by almost 50 percent. The project will add 12,000 square feet to the hospital's Emergency Room and increase its capacity from 28 emergency care patient bays to 43 bays.
Patient-specific areas will include a pediatric waiting room that will connect directly to the separate pediatric emergency room. Low acuity, resuscitation and GYN areas will also be added with a high level of service provided by board-certified providers and nurses. The hospital's emergency medicine residency program, approved to train 18 medical residents during a 3-year program, will also have a private area for emergency room learning.
"We're also expanding our EMS entrance so that emergency rigs coming in from Hernando County Fire Rescue and EMS and from other counties can park and recharge their vehicles while transferring their patients to our care," Young said.
Medical Office Building
A new, two-story medical office building is planned for the south portion of Oak Hill Hospital's campus and will add $13 million to the overall capital investment.
"Although we currently have two medical office complexes on campus, both are fully occupied," said Young. "This new build will add 42,000-square feet and allow for growth in our outpatient services and will provide office space for physicians graduating from our internal medicine and family medicine residency programs," he said.
Completion of the medical office building is expected within a two to three year timeframe.
The hospital also announced plans to make investments in a new technology project next year. Called iMobile, the project will provide physicians and care teams with secure smartphones to help improve care team communication and collaboration.
"This advancement in the way our physicians, nurses and ancillary staff can communicate securely is going to be unique," said Young.
The smartphone application will give caregivers the ability to send secure text messages, initiate phone calls, view a list of hospital and provider contacts and send broadcasts within the patient care team.
Other infrastructure improvements and renovations to serve the projected patient growth include a kitchen makeover of $1.1 million, bringing the total square footage to 3,500. The hospital will also repave and expand the parking lots, invest in a new generator as well as stainless steel housing for cooling towers and new switchgear, and upgrade the chiller systems for operating rooms.
"We are excited about announcing our new plans," said Young. "It will positively impact our patients and enhance the excellent level of care we provide our community."
In 2017, Oak Hill Hospital saw 17,851 admissions and 60,375 emergency room visits, including 8,481 pediatric patients.