SPRING HILL- Springstead head coach Mike Garofano looked around Booster Stadium after Friday night's 28-7 loss to New Port Richey Mitchell and stared into the night wondering what could've been if the injury bug hadn't hit the team.
Heading into the season with some high expectations, the Eagles lost one of the county's top running backs in Anthony Alexis due to an injury that could sideline him for most of the 2018 season, Springstead is now searching for alternative answers on the offensive end of the ball.
The team's No. 1 option right now is quarterback Nathan Sims, who rushed for 133 yards against a very tough Mitchell defense. Outside of Sims, however, the Eagles have struggled to find the No. 2 option behind their signal caller. Springstead's No. 2 rusher on the evening was running back Damian Giles, who rushed for 66 yards on the ground.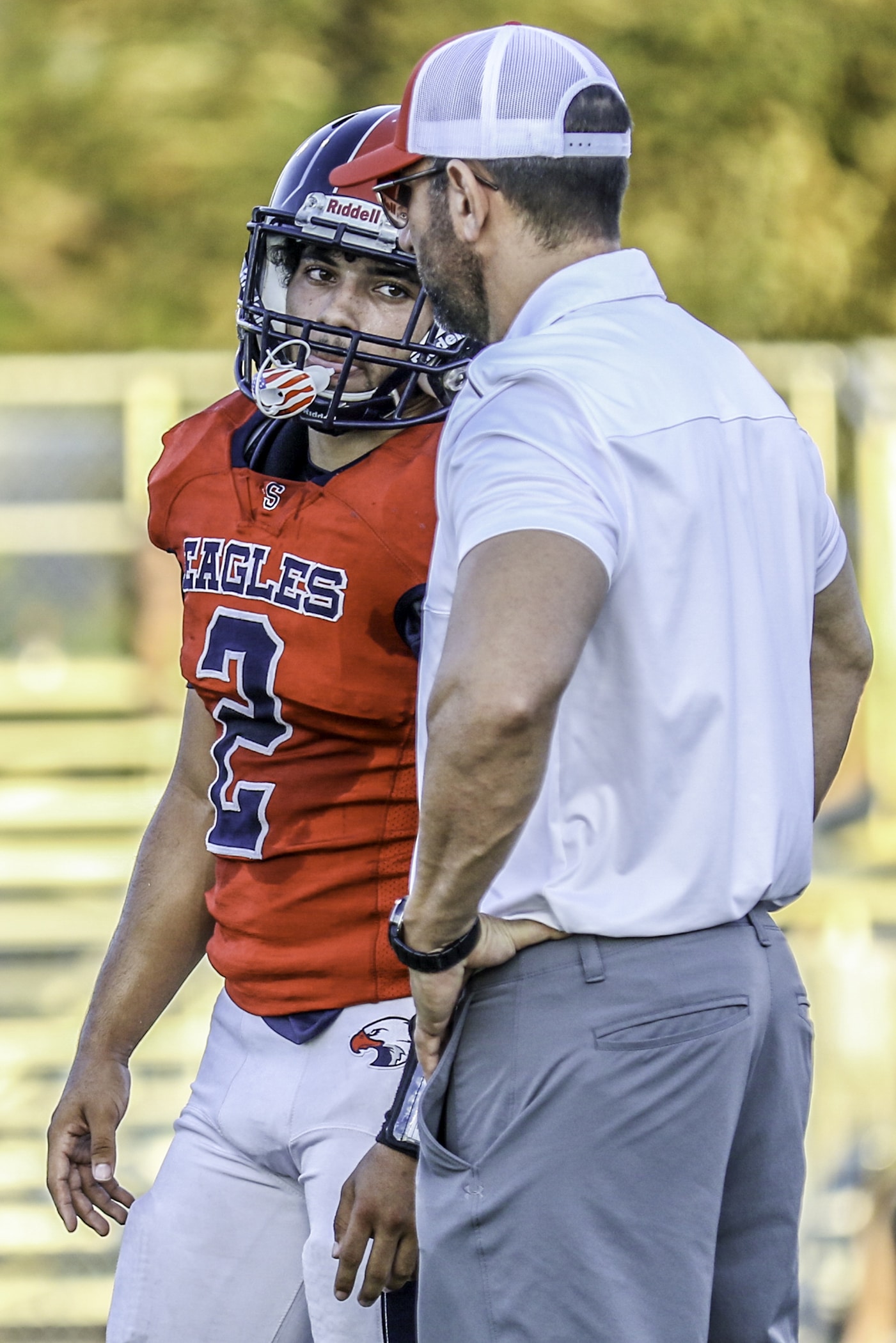 With Garofano and his staff are looking for answers, Springstead is forced to overcome adversity heading into the midway point of the regular season. Springstead's schedule does them no favors as they face Lakewood Ranch this upcoming Friday night.
"We're moving the ball, moving the ball, moving the ball and we're just not punching it in. Not finishing the drives," Garofano said on Friday night. "We've faced two of the better teams on our schedule the last couple of weeks. We've had our top running back (Anthony Alexis) out since the Kickoff Classic with a broken leg. Hopefully by the end of the year we have him back."
The loss to the Mustangs at home hurts the Eagles' chances at reaching the postseason because of the contest being a Class 6A, District 6 game. Springstead just narrowly missed out on the postseason last year, despite boasting a record of 7-3. Now at 2-2 and heading into its toughest stretch, with games coming up against Lakewood Ranch, Sunlake, Hernando and Land O' Lakes, the Eagles have to buckle down.
Springstead ends the 2018 season with winnable games against Wesley Chapel Cypress Creek and Dade City Pasco, but their stretch of games coming up will prove whether the Eagles can overcome Alexis' injury.
"We just have to get up and take it one game at a time. We'll get back to work on Monday," Garofano added.
Andy Villamarzo can be reached at [email protected] and follow him on Twitter @avillamarzo.