Michael Lamberti (NPA)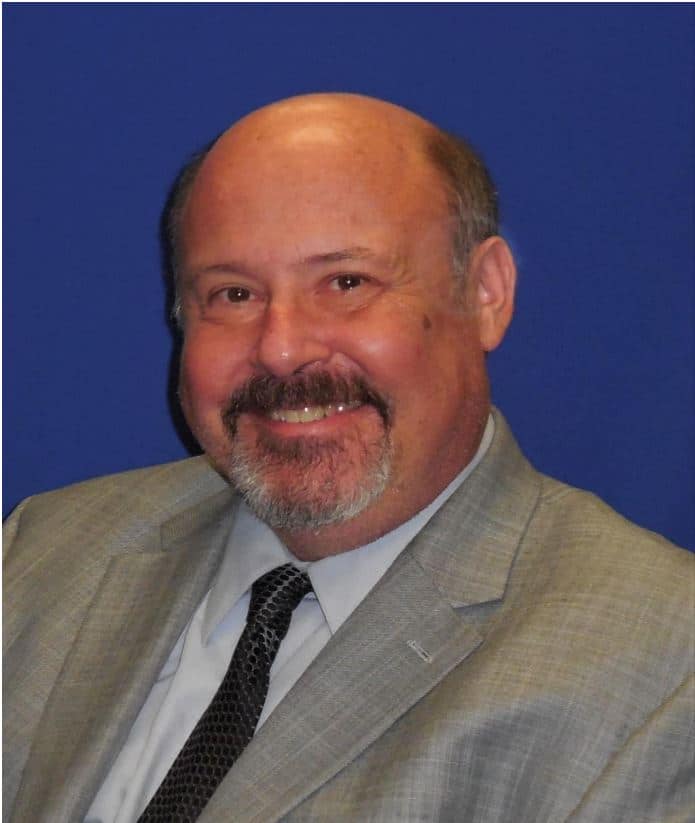 CANDIDATE BIO provided by candidate:
Born in New York, I was raised on Long Island and received my Bachelor of Arts in Economics from the Stony Brook University, there also completing 15 graduate credits in Human Resource Administration.
I graduated magna cum laude and fifth in my evening class from Touro Law School with excellence honors in six subjects.
I am an experienced trial attorney and an over 20 year member of the Florida Bar.
After graduating from college, I worked as an IRS tax examiner rigorously auditing large corporate employer tax accounts.
Before moving to Spring Hill, I worked as a Senior Claims Hearing Representative for the NY State Insurance Fund litigating highly complex workers' compensation injury and occupational disease claims. For nearly 12 years, I identified and resolved claims fraud, employer misrepresentation, and medical treatment waste and excess, all while responsibly and equitably settling high-cost claims.
Since 1998, in our Fifth Judicial Circuit as:
An Assistant State Attorney for over 9 years, I held criminals to account in Citrus, Sumter, and Hernando Counties. I was a Division Supervisor for nearly 4 years.
A Child Welfare Attorney, I held bad parents to account for neglecting and/or abusing their children.
An Assistant Public Defender for over 9 years, I now work to ensure that our government is accountable to our Constitution and the Rule-of-Law.
I was a County Manager for nearly 5 years.
Married for nearly 30 years to wife, Marion, we have made Hernando County our home since 1997.
What are the most important responsibilities of the Clerk of Court?
In serving our citizens, our county government, and our courts, the Clerk and Comptroller's most important responsibilities are as:
Official Records Custodian; Chief Financial Officer, Treasurer and Auditor; Clerk to the Board of County Commissioners (BOCC), and Clerk of the Circuit Court. Each responsibility is vitally important to every customer it serves. As such, my office's mission will be to provide responsive and excellent customer service to all, for every responsibility, while accurately maintaining our county's official records and vigorously safeguarding our county's finances.
Why would you like to serve as Hernando County's Clerk of Court?
My candidacy for Clerk and Comptroller derives from my unending commitment to provide excellent and accountable public service to the citizens of Hernando County.
Throughout my 35 year career, I have acquired the skills necessary to lead the Clerk and Comptroller's office as its next chief executive. I will utilize my proven leadership skills of nine years as a government administrator and over three decades of relevant experience to continue my lifetime of service to our community.
Most importantly, my candidacy is based on the premise that there is not a "Republican" nor a "Democratic" way to lead the Clerk of the Circuit Court and Comptroller's Office. There is only the RIGHT way, and I am the RIGHT CHOICE in this election.
How do you feel about the current budget for the Clerk of Court?
The Clerk's current budget is $7,586,335 of which $6,030,000 (79.5%) is personnel costs, and is derived from three main sources:
1. Local funding from the BOCC. As our county continues to grow, this budget must be pro-rata adjusted such that the Clerk's office can efficiently and effectively fulfill its responsibilities as the county's Chief Financial Officer and Clerk to the BOCC.
2. Court funding from the state of Florida from the collections of fines, fees, and court costs. Despite growing demands, unfortunately there is a consistent statewide decline in funding for every Clerk's court-related budget. As your Clerk, I will work with the clerks' association and legislature to develop appropriate funding for these tasks mandated by the Florida Constitution.
3. Recording fees for deeds, mortgages, liens and other documents, and other charges for services.
Only a portion of these fees are retained to offset the cost of operating the Clerk's office for these tasks. Since they are cyclical in nature, I will adjust the budget as necessary to efficiently and effectively service these customers.
What are the most important projects you would like to undertake in order to improve the Clerk of Court Office and its functions?
First, personnel training and personnel hiring/retention. The investment in the skills, knowledge, and hiring of qualified staff is the single most important dollar spent. Each employee must be trained to handle their duties professionally, accurately, legally, and with the utmost respect for our customers. Employee retention must be maximized through competitive wages and benefits.
Second, adopt new technology, and hours, for the 21st century customer. Expanded online and call center services must be made available for those unable to visit in-person. For our in-person customers, appointment scheduling, full-service kiosks and expanded hours will be available.
Third, for Court Services implement 24/7 document filing through the expanded use of artificial intelligence computing to streamline case management tasks.

Doug Chorvat (REP)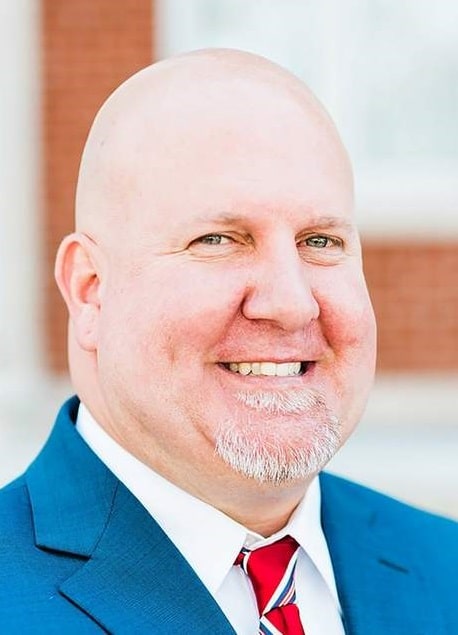 CANDIDATE BIO provided by candidate:
My name is Doug Chorvat. I was born and raised right here in Hernando County. I am married to my wonderful wife Malinda and we have two amazing children Makenna and Conner. I am employed at the Clerk's Office currently and have been there for over 18 years. Any area of our office that you deal with today, I have touched. I started at the bottom of the Information Technology Division and made my way to the top in the first 6 years. I am currently the Director of Strategy and Communications.
I graduated from Hernando High School in 1995 and completed my bachelor's degree from the University of South Florida in 1999 in Management Information Systems. I have two certificates from the Florida Institute of Government at Florida State University (Certified Government Chief Information Officer – 2011 and Certified Public Manager – 2017). I was a member of the Leadership Hernando Class of 2008, served in numerous positions in the Brooksville Relay for Life between 2006 and 2011, and am an active member of the Brooksville Ridge Kiwanis club.
In 67 counties statewide, 43% of the Clerks come from within the organization. In our Circuit alone (Citrus, Sumter, Hernando, Lake, and Marion), 4 of the 5 Clerks came from within the organization. The Clerk is a very complex elected official with over 1000 responsibilities. On August 28th, I hope to be one step closer to be the Clerk of Circuit Court and Comptroller of Hernando County.

Q and A with Doug Chorvat:
What are the most important responsibilities of the Clerk of Court?
Financial Services area: As we watch to make sure that the funds of the BOCC are spent according to their policies and procedures as well as those of the Government Accounting Standards Board and pay the bills on time.
The Courts Services area: we need to do our job in a timely fashion or this hinders the judicial process.
The Official Records area: If we are behind schedule on getting documents recorded, this could slow down all areas of the county (Real Estate, Builders, Home Owners, etc).
Why would you like to serve as Hernando County's Clerk of Court?
This is a culture that I helped form over the last 18 years of service. My education combined with that experience makes me the best option. No other candidate has the hands-on experience in the areas of our office, or the established relationships with the entities we work with every day.
In the last two elections for the Clerk position in the state, four of the Clerks elected have a technology background. Our business is becoming so dependent on technology that we need technology experts to lead us in the next phase of the Clerk's role in county government.
How do you feel about the current budget for the Clerk of Court?
Our budget is provided by three different streams of revenue. First, the Courts: that budget is provided by the Clerks of Court Operations Corporation (put together by the legislature to oversee the budget needs of the Clerks statewide). All of the fines, fees and forfeitures from the case system are sent to that entity and they provide us funds to operate the courts. Over the past 4 years, we have received cuts to that budget. Hernando is one of 12 counties that cost taxpayers zero of their dollars to operate the courts functions.
Second, Official Records, funded by revenue taken in from recording of documents. The fees are then used to operate those functions of the office and any leftover funds are to be returned to the BOCC. In general, we return $250,000.00 or more to the County General Fund.
Last, we have Financial Services, Audit Services, Clerk to Board, and some of our Information Technology department. This comes from the General Fund and consists of approximately 1% of the general fund tax revenue. We provide a lot of service to the constituents without costing them in terms of taxes.
We are constantly facing budget cuts to keep taxes down. While I do not support taxes or fees being raised in any way, if we continue to receive unfunded mandates from above, we will need some other source of revenue.
What are the most important projects you would like to undertake in order to improve the Clerk of Court Office and its functions?
To continue Open Government. We have done an excellent job of providing the public access to the Official Records system; the Board of County Commissioner's Agendas, Minutes, and Meetings; and now Court Case information. The next area on our to do list is Financial Records. The goal of our Financial Services Division is to have a Public Access View option that will allow citizens to see the information on vendors that we are paying with our tax paying money without having to call a county office to do so.