by DAWN WHITE,
Special to The Hernando Sun
On Oct. 20, 2018, VFW Post 10209 in Spring Hill was brought back to the 1940's by their very talented Auxiliary members. From the moment you entered the building, the presence of the WWII era was felt. Guests were seen in era clothing. Vintage posters, photos, newspaper articles, WWII uniforms, right down to the Victrola playing records of the time. Patriotic banners framed the canteen and stage. It was a step back in time to an era of history that witnessed the greatest heroes of our time.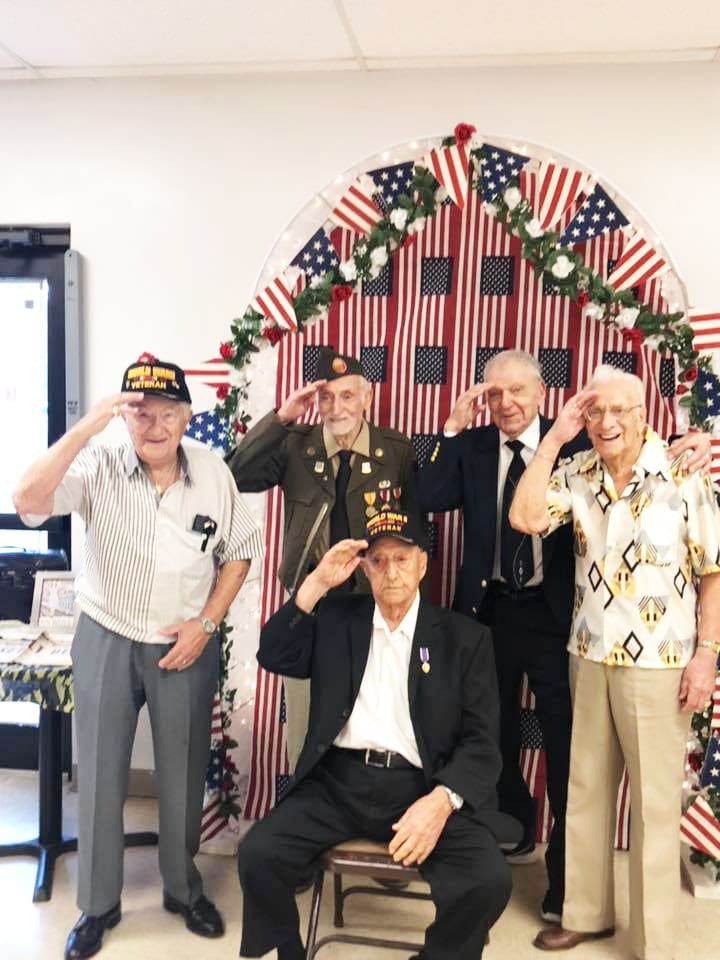 The event served two purposes: fundraiser and dedication to local WWII veterans. The fundraiser was to raise money and awareness for the Honor Flight of West Central Florida and the Adopt a Unit, 1-185th AHB Family Readiness Program.
WWII veterans, Ralph Acquavivia, Mick KBoccia, Salvatore Fetecioni, Theodore Smith, and Jack Puleo were the honored guests of the evening. A special table was set for them displaying photos of each in their uniforms from WWII.
The Bomber Girls, Bella and Brooke, added sparkle to the event, as they mingled with the guests, served the guests of honor and attendees, participated in photo ops, and cut a rug on the dance floor. They brought much joy to all the veterans!
The event gave everyone the opportunity to reflect on our heroes of the past, and offer support and honor of those who walk amongst us that represent the courage and sacrifice of past wars and conflicts to the present, from WWII, Korea, Vietnam, Desert Storm, Afghanistan, Iraq, and all those in between. Theirs' is a legacy that shapes our future, and we are thankful for their service.