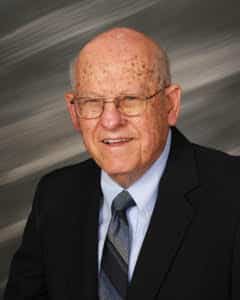 By ADON TAFT
Veteran's Day on the 11th, along with elections and Thanksgiving observances, makes November, perhaps more than any other month, symbolic of the religious faith that most would acknowledge makes the United States a "nation of exceptionalism."
In the history and traditions of our Thanksgiving celebrations, the heritage of the United States as a nation of faith is obvious. Not so much with elections and Veterans Day in a day when our history is forgotten or shaped to fit a political correct mold.
Elections across the country this past week may or may not have produced outcomes we like but we can be thankful for the process which, though seldom remembered, derives from our religious heritage. In the first permanent settlements bringing European culture to this country, the Puritans established governments chosen through democratic voting among men of the church.
It was in the church that the cry for independence from the English king rose from the pulpits. And the present bicameral form of legislative bodies in both federal and state governments (with the exception of Nebraska) was adopted from the organization of the Presbyterian Church, one of the denominations to grow out of the Puritan movement. That is not surprising since James Madison, a Presbyterian, was the principal architect of our system.
Relating faith and Veterans Day may seem more difficult considering that during the most recent century four of the nine deadliest and most costly wars and conflicts in all of history took place in the 1900s. The death toll totaled an estimated 231 million military personnel and civilians and the financial cost approached $2 trillion. The first decade of the 21st Century already has seen at least 10 major conflicts costing at least half a million lives and an estimated $4 trillion.
Yet row after row of white crosses and Stars of David that dot the landscape of Europe, the Pacific Islands, Korea, Vietnam, and the Middle East stand in testimony of the faith of Americans that God has blessed our nation as the defender of freedom and democracy.
Not a single American veteran of the "war to end all wars" whose conflict ended on the 11th hour of the 11th day of the 11th month of 1918 and gave birth to the celebration which now is designated as Veterans Day. Even the number of veterans of all our nation's wars since than has dwindled from 22 million in 2010 to less than 18.5 million today, according to the U.S. Census Bureau's American Community Study. Their ranks have shrunk from 11 percent of the total population of adults 18 and older to just under 8 percent.
Only three states — California, Texas and Florida — now count a million or more veterans among their populations. Most — 6.7 million — served in Vietnam. The smallest and fading number —1.1 million — served in World War II. Alabama still is the state with the highest percentage of veterans among its residents even though that number has slipped from 11 to 8.5 percent.
This year is the 100th anniversary of what was called Armistice Day when President Woodrow Wilson, the pious son of a Presbyterian minister, declared it a holiday to be observed "with solemn pride on the heroism of those who died in the country's service and with gratitude for victory" and the opportunity it has given America to show her sympathy with peace and justice…"
Congress later added that the anniversary "should be commemorated with thanksgiving and prayer and exercises designed to perpetuate peace through good will and mutual understanding between nations…"
How fitting that, at the prompting of Alabama WWII veteran Raymond Weeks, it was President Dwight D. Eisenhower, the former supreme commander of allied troops in Europe during that war, who signed the law in 1954 changing the name to Veteran's Day to honor veterans of all wars. The staunch Presbyterian with a Mennonite family background under whose leadership the words "In God We Trust" were adopted as our national motto and the words "under God" officially were added to the Pledge of Allegiance, would link honoring veterans and faith in this way:
"…We are reaffirming the transcendence of religious faith in America's heritage and future; in this way we shall constantly strengthen those spiritual weapons which forever will be our country's most powerful resource, in peace or war."
(Adon Taft, for 37 of his 48 years with The Miami Herald, was the religion editor. He also taught social studies at Miami Dade Community College. Now retired in Birmingham, AL, he can be reached at [email protected])